UK Election Preview - Conservative majority is our base case
The Brits are going to the ballot boxes on Thursday 12 December , which will be decisive for what will happen on Brexit . The voting stations close at 23:00 CET, when we should also expect to get our first exit poll . The vote count starts immediately and we should know the final result by early morning on Friday 13 December . It is notoriously difficult to predict the outcome of the UK election due to the "winner takes all" voting system (see Appendix on slide 19 for details). Opinion polls show that the Conservative Party is around 10pp ahead of Labour.
YouGov's so-called MRP model, which was the only seat projection model correctly predicting Theresa May would lose her absolute majority in 2017, predicts a solid majority win for the Conservative Party (359 seats versus 211 for Labour, 13 for LibDems and 43 for SNP. 326 seats are needed to secure a majority), see slide 9. It may be the case that the model was lucky predicting the right result last election but we do not have much else to rely on.
Our base case is that the Conservative Party will win an absolute majority, which would mean that PM Boris Johnson can get his Brexit deal through Parliament before Christmas (he will no longer need to rely on DUP votes and the moderate Conservative rebels who voted against him are either expelled or not seeking re-election, so the Conservative MPs will be more loyal to Johnson). Friday 20 December has been mentioned as a potential voting day.
If, against our expectation, the opposition (Labour, LibDems, SNP, Plaid Cymru and Greens) secures a majority combined, we expect the parties eventually to call for a second EU referendum with "remain" as one of the options. Opinion polls show that "remain" is slightly ahead, but not by much.
We may also end up in the situation with a very hung parliament, which is unable to pass anything. In this scenario, the UK will probably ask the EU for another extension, which we expect the EU to grant despite Brexit fatigue in Brussels. We are probably heading for another snap general election in this scenario.
Our base case and consensus have been heavily converging on a Conservative majority. At the time of writing, Sterling is at 0.8445 and we think the embedded Brexit risk premium is essentially zero. However, momentum and euphoria can probably take Sterling even higher, even if only for a limited period of time. We would assume a drop to the tune of 0.5-1.0 percent in EUR/GBP under the base case, thus settling in at the high end of 0.83-0.84 in the days after the election. Under the alternative scenario of a hung parliament, we believe the market would sour and take EUR/GBP towards 0.86-0.88 range.
This publication has been prepared by Danske Bank for information purposes only. It is not an offer or solicitation of any offer to purchase or sell any financial instrument. Whilst reasonable care has been taken to ensure that its contents are not untrue or misleading, no representation is made as to its accuracy or completeness and no liability is accepted for any loss arising from reliance on it. Danske Bank, its affiliates or staff, may perform services for, solicit business from, hold long or short positions in, or otherwise be interested in the investments (including derivatives), of any issuer mentioned herein. Danske Bank's research analysts are not permitted to invest in securities under coverage in their research sector.
This publication is not intended for private customers in the UK or any person in the US. Danske Bank A/S is regulated by the FSA for the conduct of designated investment business in the UK and is a member of the London Stock Exchange.
Copyright () Danske Bank A/S. All rights reserved. This publication is protected by copyright and may not be reproduced in whole or in part without permission.
Analysis feed
---
Latest Forex Analysis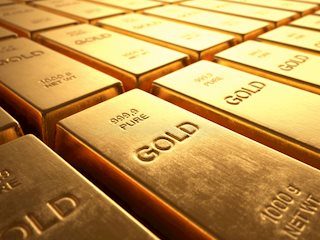 US bond yields are on the rise, supporting the recovering dollar and contributing to a sell-off in precious metals. The lack of progress in US fiscal talks and the increase in America's coronavirus deaths are among the depressing factors. US CPI is eyed.
Read more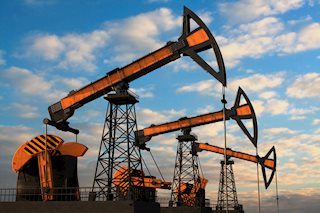 WTI could soon witness a big move in either direction. That's because, the spread between Bollinger bands – volatility indicators placed 2 standard deviations above and below the 20-day simple moving average of price - has narrowed ...
Oil News
---