Trump lies about the China trade deal
Outlook:
We wrote yesterday that the events of the day could be a game-changer for the beleaguered dollar if price moves validated the reversal that was forming, starting with the AUD, peso and Swiss franc but moving on rapidly to everything else. In early days, one is wise to suspect a reversal may be just a head-fake, or massive short-covering that must come to a sad end, or simply current events overwhelming fundamentals. And it's still true that the US has the growth advantage and the yield advantage, so fundamentals are still firmly dollar-supportive. Ah, but from what level? If the dollar was overbought, it must drop back down to a sane level before superior fundamentals can shine.
A sane level means an overshoot to the downside and ever-smaller cyclical bounces before "equilibrium" is discovered. This can take a very long time, like 12-18 months. Normal price discovery is a lot faster than that, in socks as well as real estate. The problem in currencies is that we have so little by way of touchstones to fall back on. We bet within a few days we will start seeing tables and charts of purchasing power parity, a touchstone based on really bad data and ultra-fishy assumptions, like the cost of a hamburger or other goods. Weirdly, relative pricing of financial assets doesn't fare any better. Whose stock market is overvalued or undervalued? Those who complain about the economics of FX need to see the pricing of equities as equally unsound.
Last July The Economist had the pound 28.5% undervalued against the dollar, and every other currency undervalued by 15-40%. This is based on the price of a Big Mac and has an excellent track record, although (like ADP's private sector payrolls forecasts), with a terrible lag. But unlike payrolls, currency undervaluation is subject to Big Picture factors that can be far longer-lasting than things like strikes.
The most prominent example today is sterling, where forecasts had it that a Tory win without a hung Parliament could carry the pound to 1.3800 and more. Okay, maybe, but only as a fleeting, emotionally-driven relief rally. When the shouting stops, Britain has to face Scottish independence again, maybe, and a faltering economy, for sure. We don't worry about BoE chief Carney getting replaced in January because we are a believer in institutions, but we do worry about the Europeans even trying to get a deal, any deal, let alone a deal favorable to the UK. They are mad as hornets at being rejected, and like all divorcees, can magnify every grievance into a Big Deal.
To imagine the pound running upward in a straight line would be silly. Instead we need to imagine when and where it will retrace at the first obstacle or error, and there are dozens of obstacles and hundreds of possible errors, most of them originating with Boris. What, exactly, is the deal with the Irish border? We don't know and we bet nobody else knows, either. It was a sticking point for years, and now we are pretending it's fixed. Well, it's not fixed and can still torpedo the Withdrawal.
The same thing is true of the China trade deal. Just because Trump says we have one doesn't mean we do. Trump lies. He probably said we have the deal to try to grab attention from the impeachment vote scheduled for yesterday. As it happened, the Republicans blathered and pounded the table and denied everything in the most ridiculous ways and generally dragged things out, ruining their leader's moment in the spotlight. We get the vote today, or should.
We get trade prices today, but they are never a mover. Retail sales are something else. Bloomberg forecasts a rise by 0.5% in the Nov month, following 0.3% in Oct. See the chart. We guess Nov is not important, but Dec will be, to be reported Jan 16. By then the Phase One idea will have taken hold as well as the other risk-on events, and we bet the American consumer will spend like a drunken sailor. So, if today's retail sales are under forecast, it won't matter to the overall outlook, and in fact would contribute to the current anti-dollar sentiment.
We like charts and on the whole, we like identifying trendedness, although it's tricky at inflection points. Still, we think we agree with the consensus that we have such a tipping point in the dollar today.
---
This is an excerpt from "The Rockefeller Morning Briefing," which is far larger (about 10 pages). The Briefing has been published every day for over 25 years and represents experienced analysis and insight. The report offers deep background and is not intended to guide FX trading. Rockefeller produces other reports (in spot and futures) for trading purposes.
To get a free trial, please write to ber@rts-forex.com and you will be added to the mailing list..
This morning FX briefing is an information service, not a trading system. All trade recommendations are included in the afternoon report.
Analysis feed
---
Latest Forex Analysis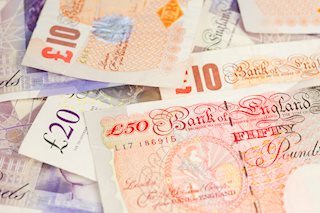 GBP/USD has been extending its gains after the British CBI Trends figure beat expectations. Markets are pricing a BOE rate cut less aggressively. The US dollar is on the back foot across the board amid reduced coronavirus fears.
GBP/USD News
EUR/USD is trading below 1.11, close to the three-week lows, as President Trump continues threatening the EU with car tariffs. Markets remain concerned about the spreading coronavirus disease.
EUR/USD News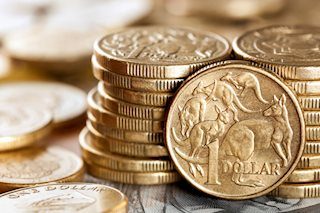 Australia will release this Thursday its December employment data. The economy is expected to have added 15.0K new jobs in the month, following a 39.9K increase in November.
Read more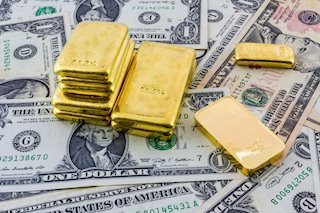 Gold lacked any firm directional bias and seesawed between tepid gains/minor losses through the mid-European session on Wednesday.
Gold News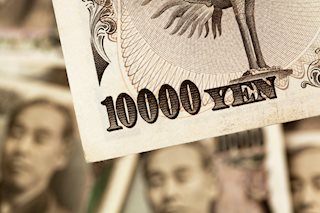 Risk reset in stocks is boding well for USD/JPY. The pair may be forming a head-and-shoulders pattern on the hourly chart. The bulls are not out of the woods yet and a break above 110.12 is needed to invalidate lower highs setup on the hourly chart.
USD/JPY News
---