Trump and China still need to confirm the deal
Asia Market Update: Equity indices rise amid reported agreement in principle on phase 1 trade deal between US and China, agreement said to delay new round of tariffs on Dec 15th; Trump and China still need to confirm the deal; GBP rises over 2% as exit poll showed larger than expected Conservative majority
General Trend:
- Nikkei 225 outperforms as yen weakened; Gainers in Japan include banks, along with Marine/Transportation and Electric Appliances companies; Nikkei weighted Fast retailing rises over 4%
- Hang Seng rises over 2% amid gains in financials, gaming companies and energy firms
- Shanghai Composite rises over 1% in early trading, outperforming sectors include Consumer Discretionary and Financials
- Global government bond yields trade generally higher on rise in risk appetite amid the news related to the US/China and UK
- Asian currencies track strength in the Chinese yuan (CNY), USD/CNH holds below the 7.00 level
- AUD/JPY rises over 0.4% on US/China news, Aussie 10-year yield rises over 13bps; Probability of Feb RBA rate cut moves below 50%
- BoJ Q4 Tankan large manufacturing indices missed ests; large automakers sentiment index turned negative (first time since 2016)
Summary of Thursday's (Dec 12th) trade-related headlines for US and China
- (CN) US OFFICIALS ARE SAID TO HAVE OFFERED TO CUT EXISTING TARIFF RATES BY 50% ON $360B IN IMPORTS FROM CHINA; ALSO OFFERING TO CANCEL NEW TARIFFS SCHEDULED FOR DEC 15TH – PRESS [10:01]; US asks that China make firm commitments to increase purchases of US products
- (CN) Reportedly US has reached an agreement in principle with China on 'Phase 1' trade deal; waiting for a Pres Trump to sign off on the deal – press [14:31]
- (US) Pres Trump reportedly has signed off on US-China agreement, which includes delaying new round of tariffs – press [16:27]
- (CN) Follow Up: China has agreed to make $50B in agricultural purchases from the US in 2020, confirms US and China have agreed to some tariff reductions and a delay on tariffs set to go into effect on Dec 15th - US Financial Press [18:06]
- Fox Business News reported that a public announcement is expected [related to the trade deal] at the White House on Friday (Dec 13th)
Headlines/Economic Data
Australia/New Zealand
-ASX 200 opened +0.4%
- (AU) Feb Reserve Bank of Australia (RBA) rate cut bets decline amid reported agreement in principle between the US and China on trade: Markets now see a 45% probability of Feb rate cut vs. 55% on Thursday - US financial press
-(AU) Australia Port Hedland Nov Iron Ore Exports: 43.3Mt v 42.0Mt m/m
- (AU) IMF: Sees Australia 2020 GDP growth at 2.2% (vs 2.6% in Feb); renewed overheating in housing market is a risk; QE not necessary under current scenario - Article IV Mission Statement
- (NZ) New Zealand Nov Business Manufacturing PMI: 51.4 v 52.6 prior
- (NZ) New Zealand Nov REINZ House Sales y/y: -1.9% v -4.0% prior
China/Hong Kong
-Shanghai Composite opened +0.8%, Hang Seng +1.9%
-(CN) China govt said to have concluded its key economic planning meeting; to achieve its economic target in 2020; To maintain its prudent monetary policy in 2020, policy to be flexible, appropriate
-(CN) China Foreign Min Wang: US-China ties are most important topic for 2019; US defamed China on several occasions; US' incorrect understanding of China is the root cause - Symposium in Beijing
- (CN) China PBoC Open Market Operation (OMO): Skips for 18th consecutive session; Net drains CNY0B v CNY0B prior
- (CN) China PBOC sets Yuan Reference Rate: 7.0156 v 7.0253 prior (strongest CNY fix since Nov 20th)
- (CN) China Nov Foreign Direct Investment (FDI) Y/Y: 1.5% v 7.4% prior
Japan
-Nikkei 225 opened +1.7%
-(JP) Nikkei 225 Futures and Options may settle at ~23,896 - financial press
- (JP) JAPAN Q4 TANKAN LARGE MANUFACTURING INDEX: 0 V 3E (over 6-year low); OUTLOOK SURVEY: 0 V 3E; LARGE ALL INDUSTRY CAPEX: 6.8% V 6.0%E; Many large manufacturers cited negative impact from US/China trade tension, overseas slowdown and sales tax hike.
- (JP) Japan Oct Final Industrial Production M/M: -4.5% v -4.2% prelim; Y/Y: -7.7% v -7.4% prelim
- (JP) Japan Government said to be planning to issue ¥2.23T in deficit-covering to fill tax revenue gap [additional deficit-covering bond issuance of ¥2.0T was speculated on Dec 11th]
- (JP) Japan extra budget draft includes ¥4.4T in bonds including ¥2.19T in construction bonds and ¥2.23T in debt-covering bonds - US Financial Press
-(JP) Japan government said to be finalizing a plan to assume for FY20 budget a long-term rate of 1.1% (record low for 4th consecutive year)
-(JP) Japan Econ Min Kajiyama: Hopes export issues with South Korea can be resolved by talks; policy talks to restart after 3.5 years
-(JP) Bank of Japan (BOJ) announcement related to daily bond buying operation: Unchanged
South Korea
-Kospi opened +1.3%
- (KR) South Korea Nov Export Price Index M/M: -1.8% v -1.9% prior; Y/Y: -6.2% v -7.3% prior
Other Asia
-(PH) Philippines Central Bank (BSP) Gov Diokno: May have more time to pause; considering 50bps cut in Key Rate in 2020; has more time on reduction in reserve requirement; Could see rate cut as early as Feb
North America
- (US) New York Fed to increase overnight repo offering to at least $150B on Dec 31st and Jan 2nd
Europe
-(UK) GENERAL ELECTION EXIT POLL: TORIES 368 SEATS, LABOUR 191 SEATS, LIB DEMS 13 SEATS, SNP 55 SEATS; CONSERVATIVES TO WIN OUTRIGHT MAJORITY, POLL SHOWS; Would mean 86 seat majority for Tories (would be largest Tory majority since PM Thatcher in 1987)
- (UK) Election Follow Up: Latest BBC poll projects Conservatives with 357 seats and Labour with 201; Sky News Exit poll has Conservatives with 358-368 seats vs 192-202 seats for Labour
-(EU) EU governments reach consensus on climate policy - EU Council
Levels as of 00:20 ET
- Nikkei 225, +2.6%, ASX 200 +0.5%, Hang Seng +2.1%; Shanghai Composite +1.2%; Kospi +1.4%
- Equity Futures: S&P500 +0.4%; Nasdaq100 +0.5%, Dax +0.7%; FTSE100 +0.1%
- EUR 1.1200-1.1120 ; JPY 109.62-109.00 ; AUD 0.6939-0.6903 ;NZD 0.6636-0.6593; GBP 1.3515-1.3149
- Gold -0.1% at $1,471/oz; Crude Oil +0.5% at $59.50/brl; Copper +0.3% at $2.818/lb
All information provided by Trade The News (a product of Trade The News, Inc. "referred to as TTN hereafter") is for informational purposes only. Information provided is not meant as investment advice nor is it a recommendation to Buy or Sell securities. Although information is taken from sources deemed reliable, no guarantees or assurances can be made to the accuracy of any information provided. 1. Information can be inaccurate and/or incomplete 2. Information can be mistakenly re-released or be delayed, 3. Information may be incorrect, misread, misinterpreted or misunderstood 4. Human error is a business risk you are willing to assume 5. Technology can crash or be interrupted without notice 6. Trading decisions are the responsibility of traders, not those providing additional information. Trade The News is not liable (financial and/or non-financial) for any losses that may arise from any information provided by TTN. Trading securities involves a high degree of risk, and financial losses can and do occur on a regular basis and are part of the risk of trading and investing.
Analysis feed
---
Latest Forex Analysis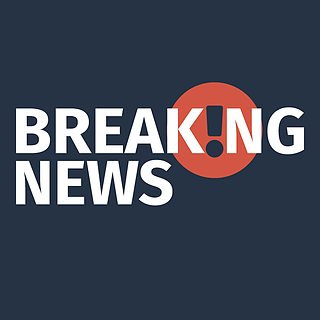 The cryptocurrency holders might have a hard time trying to hide their Bitcoins or other digital assets. IRS considers changing the standard 1040 form by including a bold question on the front page: At any time during 2020, did you sell, receive, send, exchange, or otherwise acquire any financial interest in any virtual currency?
Read more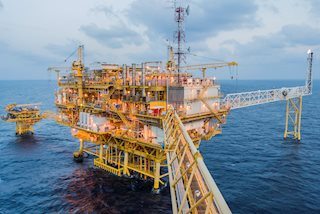 WTI (futures on NYMEX) turns south towards the $40 mark in the European session, having faced rejection above $40.50 on several occasions.
Oil News
---