Trade war favors the US Dollar as a safe haven
Outlook:
We get April leading economic indicators and the University of Michigan preliminary May consumer confidence and inflation expectations. These are not market triggers. What is a market trigger is China saying no news talks are scheduled and seeming to suggest they won't be unless the US withdraws the plan to add tariffs to another $350 billion of imports. The response in China was immediate—the Shanghai fell 2.48%, all European bourses are in the red as of noon, and US equity index futures point to a lower opening.
Trump is stuck between two competing goals—appearing macho and "the only guy who can make a deal with China," and having the stock market vote approval of him. Not his policies, him. There is only one solution—a deal between Xi and Trump at G20 in Osaka. That's not until June 28-29 so we may suffer quite a lot before then.
Ah, but there is another way to get the stock market back on Trump's side—strong-arm the Fed into a cut or a promise of a cut. The CME countdown to the upcoming Fed meetings bears out this scenario. For the June 19 meeting (before G20), the probability of one cut is 13.3% from 10.0% a month ago.
For the July 31 meeting, the probability of a cut is 27.0% from 1.3.3 a month ago. For September 18, the probability is 41.1% from 23.4% a month ago.
The PCE price index is up a mere 1.5% y/y in March. Never mind that CPI is at 1.9%--the Fed looks at the PCE. It's not out the question that the Fed would go along with a cut or at least talk of a cut. The stock market is not "the economy" but never mind.
We are tired of analysts of the US-China trade war and the current tension with Iran saying the two sides misunderstand one another. We say no, the problems lies in Trump never listening to the other side at all, let alone with an open mind. Trump is a one-word guy. It's how he remembers his ruling principles. China "cheats," must be punished and brought under the US thumb. "Low" interest rates are good and lowering them is even better. Iran "threatens" Israel.
About that war with Iran: Trump has said all along he wants to get out of expensive, no-win wars, but it might be wrong to deduce he will avoid war with Iran, too. That's because he has been verbally attacking Iran all along, too, egged on by Saudi Arabia and Israel. Analysts worry hawks will trick him into war, but what if he had already made up his mind? Not that he can't be hoodwinked, but if he has a mind made up, this is not the usual impulsive blunder. That doesn't mean it would be well-done, since Trump doesn't read briefings and has no strategy, unless Bibi is whispering in his ear.
Would war be good or bad for the incumbent in 2020? Let's face it, that's the primary target. The draft-dodger label didn't stick last time but might this time, since the high lottery numbers story was proved a lie (the lottery didn't begin until 18 months after Trump got a 4F deferment for "bone spurs" attested to by a doctor friend and tenant of Daddy). It's the boys of the working and middle class that go to war, not the rich kids, with income inequality a bigger bone of contention.
For the FX market, though, war favors the dollar as the safe haven, as we saw in 2003. We know Trump wants a weaker dollar, but that's probably not a reason to eschew war.
Finally, as a certified news junkie, we are following the impeachment story very closely. The House is reluctant until it has all its ducks lined up, and the White House is doing all kinds of outrageous and unacceptable things to delay the House getting the information it needs to make a good case for impeachment, like denying all subpoenas. But the House will get the information in the end, so it's a question of timing. The tide of sentiment is turning. For while it looked like the House would chicken out because the impeachment is judged in the Senate and Trump owns the Senate, body and soul. But now the evidence is piling up that a case to the public will be powerful. Every day brings something new, like yesterday's disclosure that the White House tried to intimidate a Mueller witness—former National Security Advisor Flynn. And there's a tape. And it was a federal judge who ordered release of all the information, previously redacted by the Attorney General. Wow.
The Attorney General mischaracterized the Mueller report as exonerating Trump when it did no such thing and in fact named at least 12 instances of impeachable offenses. Over 900 former federal prosecutors signed a letter opining that if the Justice Dept had not ruled a sitting president can't be indicted, the report contains enough evidence to indict anyone else not so protected. Despite delays, it seems likely the House will get all of Trump's financial records, including tax returns, and winnow out whatever business deals he had with Russia, not to mention banking or insurance fraud. Still, in the end, it's the public that has to be convinced. That took years in the Nixon case.
Impeaching a president tends to have little effect on financial markets. When Clinton was impeached, the dollar barely burped (and Clinton's popularity in the polls remained steady at over 60% throughout). However, this time we could see an actual effect if impeachment shoves Trump off a cliff into dangerous waters, whereupon he will say he is the only guy who can save us from the crisis he created. But as noted before, geopolitical crises tend to favor the dollar, even when the party causing the crisis is the US. This is motivation for a different reserve currency, to be sure, but one is not being developed.
Look at the tidy waves on the euro/dollar chart over the last six months. Try to imagine what could deliver a breakout either way. If a rate cut is more than offset with worries about China and Iran, the dollar remains the safe haven.
Tidbit: From the euronews newsletter: Austrian MPs voted to pass a law banning headscarves in primary schools, or rather ''all head-covering clothes of ideological or religious influence." Sikh turbans and Jewish yarmulke are exempt, meaning only females are targeted. The law originates from the far right coalition; the opposition voted as one against it. "The government has said it expects the law to face legal challenges, as Islamic religious organisations plan to dispute the law in Constitutional Court." The European Court of Justice already allows countries to ban full-face veils, but even in France Muslim women can wear headscarves. This is the latest in a long line of anti-Muslim actions and attempts at suppression all over Europe. We don't know what it means except that when legislators are busy on "social" issues, they are not busy on fiscal matters.
Tidbit 2: Bloomberg reports a German company named Lilium has invented an all-electric, vertical takeoff passenger jet. The company plans a fleet of 5-seaters that can fly with or without a pilot—worldwide, by 2025. It would be "emission-free, five times faster than a car and produce less noise than a motorbike." We don't think of Germany as a hotbed of innovation, and the Neuer Markt crashing without a ripple two decades ago, but this is impressive. Maybe there is an entirely unexpected path out of recession, after all.
---
This is an excerpt from "The Rockefeller Morning Briefing," which is far larger (about 10 pages). The Briefing has been published every day for over 25 years and represents experienced analysis and insight. The report offers deep background and is not intended to guide FX trading. Rockefeller produces other reports (in spot and futures) for trading purposes.
To get a free trial, please write to [email protected] and you will be added to the mailing list..
This morning FX briefing is an information service, not a trading system. All trade recommendations are included in the afternoon report.
Analysis feed
---
Latest Forex Analysis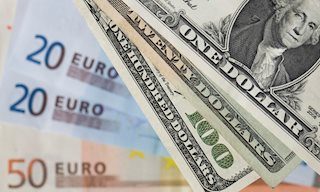 Amid a broad-based US dollar rebound, EUR/USD corrects further from three-month highs of 1.1257 ahead of the European open, as the bulls take a breather ahead of the key European Central Bank (ECB) monetary policy decision.
EUR/USD News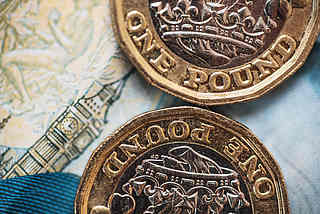 GBP/USD snaps five-day winning streak to take U-turn from 100-day SMA, still above 1.2500. BOE's Bailey tells banks to prepare for no-deal exit and downs the GBP. The US Dollar bounces off three-month low amid risk reset, pre-ECB moves.
GBP/USD News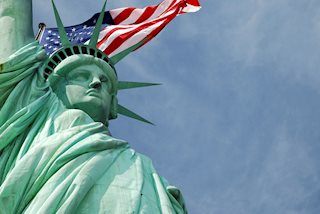 The US economy may be headed for a V-shaped recovery aided ironically enough by the demonstrations that have made nonsense of the continued social and business restrictions and the riots whose damage will require massive spending to repair.
Read more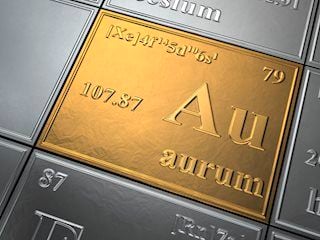 Gold prices recover from immediate support line, 50-day SMA. The yellow metal's failure to close below 50-day SMA, not to forget a six-week-old ascending support line keeps the buyers hopeful. Risk reset, cautious mood ahead of the ECB also favors the buyers.
Gold News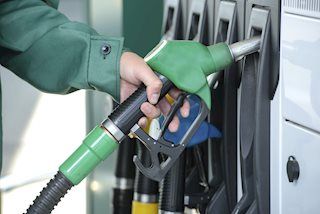 WTI seesaws near three-month high inside a two-day-old symmetrical triangle. The black gold rose to the highest since March 11 the previous day but MACD's weakness dragged it back from $38.30.
Oil News
---