Trade concerns reemerge; NATO begins a 2-day summit in London
Notes/Observations
- Trump in London for 2-day NATO summit
- Risk aversion sentiment picks up as Trump hinted it might be better to wait until after the 2020 elections for a China trade deal
Asia:
- RBA left the Rate Target unchanged at 0.75% (as expected). Reiterated stance that easing of monetary policy in 2019 was supporting employment and income growth and a return of inflation to the medium-term target range.
- The lower cash rate had put downward pressure on the exchange rate, which was supporting activity across a range of industries
- China Global Times tweeted: "China's leadership was taking the boiling #tradewar with the US as a given fact and dealing with it calmly and confidently, Beijing indeed worried and responded passively". China might ban all U.S. diplomatic passport-holders from Xinjiang. China to release an "unreliable entity list" soon, which included relevant US entities.
- Hong Kong Chief Exec Lam stated that would soon announce fourth round of relief measures; foresaw fiscal deficit in Hong Kong over next 1-2 years
- Japan PM Abe confirmed govt was in final stage of forming economic stimulus package, wantedto finalize it this week
- Japan government said not to offer deficit-covering bonds to fund its stimulus; To mobilize construction bonds and unused money from FY18 budget and fiscal investment and long program to secure needed funds
- Japan 10-year JGB auction registered its lowest bid to cover since Aug 2016 (3.28x v 3.62x prior); yield edging back towards zero percent (Note: has been in negative territory since March)
- US State Dept Official: China has made false accusations of foreign interference in its sanctioning of US NGOs in Hong Kong
Europe/Mideast:
- US issues decision in response to France digital tax: USTR to take action against digital tax regimes that discriminated against US companies; proposed $2.4B tariffs on French goods including sparkling wines, handbags, makeup, household goods, and cheeses
- US Trade Rep spokesperson: US will consider higher EU tariffs following WTO ruling that found EU aid to Airbus continues to cause adverse effects on US firms
SPEAKERS/FIXED INCOME/FX/COMMODITIES/ERRATUM
Equities
Indices [Stoxx600 +0.12% at 401.50, FTSE -0.76% at 7,230.26, DAX +0.78% at 13,074.54, CAC-40 -0.11% at 5,779.45, IBEX-35 +0.16% at 9,171.00, FTSE MIB +0.73% at 22,895.24, SMI -0.05% at 10,343.50, S&P 500 Futures -0.27%]
Market Focal Points/Key Themes: European indices trading mostly lower following indices in Asia lower and weaker US futures on President Trump's China trade commentary. On the corporate front Cineworld and Boohoo higher following trading updates, as well as Zumtobel following earnings. Randstad up after updating on October and November trading. Wizz Air and Ryanair higher after reporting November passenger traffic stats. Ferguson down slightly despite solid trading update and affirmed outlook. Unicredit higher after the company unveiled a detailed long term strategic plan at its CMD. Centamin rallying 7% as Canadian Endeavor Mining is proposing an all-share merger that values Centamin at £1.47B; however, Centamin board has rejected proposal. Schmolz+Bickenbach jumps 26% as a rescue funding plan for the company was agreed with shareholders. French luxury goods companies LVMH, Kering and Hermes down on news that the US is mulling imposing tariffs on French goods.
Equities
- Consumer discretionary: boohoo.com [BOO.UK] +2.5% (trading update), Cineworld [CINE.UK] +3% (trading update), Zumtobel [ZAG.AT] +4% (earnings), Aston Martin Lagonda [AML.UK] -4% (analyst action)
- Financials: UniCredit [UCG.IT] +0.5% (strategic plan)
- Healthcare: Merck [MRK.DE] -1% (analyst action)
- Materials: Centamin [CEY.UK] +6% (rejects offer)
Speakers
- ECB's de Cos (Spain): ECB package to support reaching inflation objective. No conclusive evidence that sub-zero rates were hurting lending but could not rule any negative impact on banking sector
- ECB Board nominee Panetta: ECB policy at this time currently outweighed any side-effects; no justification for complacency in policy
- ECB Board nominee Schnabel: ECB must listen carefully about concerns over the impact of negative rates. Spillovers from manufacturing could cause a recession
- France Fin Min Le Maire: Awaiting US response on OECD digital tax; in no one's interest for a retaliation spiral
- EU Finance ministers said to be pushing back against the ECB's sub-zero interest rate policy
- Turkey President Erdogan: Nato needed to be updated; Russia relations was not an alternative to other allies
- Turkey Fin Min Albayrak: Inflation could be below the 12.0% target by end-2019
- Japan LDP policy chief Kishida: Overall stimulus package to be around ¥25T (in-line with recent press reports)
- Russia Energy Min Novak; Too early to comment on Iraq proposal for deeper oil production cuts; had not finalized our position for upcoming meeting in Vienna. Saw OPEC+ meeting as being constructive and added that Russia aimed to be fully compliant in December with OPEC+ target
- President Trump: EU must shape up or things will get very tough
Currencies/Fixed Income
- GBP/USD was approaching the 1.30 level for 6-week highs with various polling results showing the Tories holding onto leads heading into the Dec 12th election. President Trump's visit to London could complicate things for the Conservatives. Opposition Labour leader Corbyn has written to US President asking him to clarify that the UK health service was genuinely off the table in preliminary negotiations already underway in Washington (**Note: Conservatives said to plan for minimal contact between PM Johnson and the US President)
- USD/JPY dipped below the 109 level after President Trump talks about possible waiting until after the Nov 2020 election to make a trade deal with China
- AUD/USD was higher by 0.4% to 0.6850 area as expectations for a RBA rate cut in February declined as the RBA indicated that some risks had lessened
Economic Data
- (TR) Turkey Nov CPI M/M: 0.4% v 0.8%e; Y/Y: 10.6% v 11.0%e; CPI Core Index Y/Y: 9.3% v 8.9%e
- (TR) Turkey Nov PPI M/M: -0.1 v +0.2% prior; Y/Y: 4.3% v 1.7% prior
- (CH) Swiss Nov CPI M/M: -0.1% v -0.1%e; Y/Y: -0.1% v -0.1%e; CPI Core Y/y: 0.4% v 0.2%e
- (CH) Swiss Nov CPI EU Harmonized M/M: -0.4% v -0.3%e; Y/Y: -0.3% v -0.1%e
- (FR) France Oct YTD Budget Balance: -€107.7B v -€109.0B prior
- (ES) Spain Nov Net Unemployment Change: +20.5K v +97.9K prior
- (ZA) South Africa Q3 GDP Annualized Q/Q: -0.6% v 0.0%e; Y/Y: 0.1% v 0.4%e
- (UK) Nov Construction PMI: 45.3 v 44.5e (7th straight contraction)
- (UK) Q2 Unit Labour Costs Y/Y: 3.6% v 2.3% prior
- (EU) Euro Zone Oct PPI M/M: 0.1% v 0.0%e; Y/Y: -1.9% v -1.8%e
**Fixed Income Issuance**
- (ZA) South Africa sold total ZAR4.53B vs. ZAR4.53B indicated in 2030, 2035 and 2040 bonds
- (ES) Spain Debt Agency (Tesoro) sold total €4.635B vs. €4.0-5.0B indicated range in 6-month and 12-month bills (Nov 12th 2019)
- (BE) Belgium Debt Agency (BDA) sold total €1.955B in 3-month and 6-month bills
Looking Ahead
- (EU) NATO leaders begin 2-day meeting in London
- (ID) Indonesia to sell IDR in 3-month and 6-month Bills and 5-year, 10-year, 15-year and 20-year Bonds
- 05:30 (UK) Weekly John Lewis LFL Sales data
- 05:30 (EU) ECB allotment in 7-Day Main Refinancing Tender (MRO)
- 05:30 (HU) Hungary Debt Agency (AKK) to sell in 3-month Bills
- 05:30 (UK) DMO to sell £2.75B in 0.875% Oct 2029 Gilts
- 05:40 (UK) BOE allotment in 6-month GBP-enhanced liquidity repo operation (ILTR)
- 06:00 (IE) Ireland Nov Unemployment Rate: No est v 4.8% prior
- 06:30 (CL) Chile Central Bank Traders Survey
- 06:30 (EU) ESM to sell €2.5B in 3-month bills
- 06:45 (US) Daily Libor Fixing
- 07:00 (BR) Brazil Q3 GDP Q/Q: 0.4%e v 0.4% prior; Y/Y: 1.0%e v 1.0% prior; GDP 4-quarters Accumulated: 0.9%e v 1.0% prior - 07:00 (CL) Chile Oct Retail Sales Y/Y: -5.9%e v -0.9% prior; Commercial Activity Y/Y: No est v 5.1% prior
- 07:00 (MX) Mexico Oct Leading Indicators M/M: No est v 0.01 prior - 07:00 (RU) Russia announces upcoming OFZ Bond issuance - 07:45 (US) Goldman Economist Chain Store Sales
- 08:00 (SG) Singapore Nov Purchasing Managers Index: 49.8e v 49.6 prior; Electronics Sector Index: No est v 49.3 prior
- 08:00 (UK) Daily Baltic Dry Bulk Index
- 08:30 (SE) Sweden Central Bank (Riksbank) Jansson
- 08:55 (US) Weekly Redbook LFL Sales data
- 09:00 (EU) Weekly ECB Forex Reserves
- 10:00 (CO) Colombia Oct Exports: $3.2Be v $3.3B prior (revised from $3.1B)
- 10:00 (MX) Mexico Weekly International Reserve data
- 11:00 (DK) Denmark Nov Foreign Reserves (ISK): No est v 442.7B prior
- 11:00 (NZ) New Zealand Nov QV House Prices Y/Y: No est v 2.8% prior
- 12:30 (FR) ECB's Coeure (France) in Brussels
- 13:00 (US) Treasury to sell 52-Week Bills
- 14:10 (NZ) New Zealand Central Bank (RBNZ) Gov Orr in Parliament
- 16:30 (US) Weekly API Oil Inventories
- 16:00 (KR) South Korea Nov Foreign Reserves: No est v $406.3B prior
- 16:30 (AU) Australia Nov Performance of Services Index: No est v 54.2 prior
- 17:00 (AU) Australia Nov Final PMI Services: No est v 49.5 prelim; PMI Composite: No est v 49.5 prelim
- 19:00 (AU) Australia Nov Commodity Price: No est v 1.2% prior
- 19:01 (IE) Ireland Nov PMI Services: No est v 50.6 prior; PMI Composite: No est v 50.6 prior
- 19:30 (HK) Hong Kong Nov PMI: No est v 39.3 prior
- 19:30 (SG) Singapore Nov PMI: No est v 47.4 prior
- 19:30 (AU) Australia Q3 GDP Q/Q: 0.5%e v 0.5% prior; Y/Y: 1.6%e v 1.4% prior
- 19:30 (JP) Japan Nov Final PMI Services: No est v 50.4 prelim; PMI Composite: No est v 49.9 prelim
- 20:45 (CN) China Nov Caixin PMI Services: 51.2e v 51.1 prior; PMI Composite: No est v 52.0 prior
- 22:00 (CN) China to sell 3-year and 7-year Government Bond
- 23:00 (MY) Malaysia Oct Trade Balance (MYR): 11.0Be v 8.3B prior; Exports Y/Y: -12.3%e v -6.8% prior; Imports Y/Y: -7.0%e v 2.4% prior
All information provided by Trade The News (a product of Trade The News, Inc. "referred to as TTN hereafter") is for informational purposes only. Information provided is not meant as investment advice nor is it a recommendation to Buy or Sell securities. Although information is taken from sources deemed reliable, no guarantees or assurances can be made to the accuracy of any information provided. 1. Information can be inaccurate and/or incomplete 2. Information can be mistakenly re-released or be delayed, 3. Information may be incorrect, misread, misinterpreted or misunderstood 4. Human error is a business risk you are willing to assume 5. Technology can crash or be interrupted without notice 6. Trading decisions are the responsibility of traders, not those providing additional information. Trade The News is not liable (financial and/or non-financial) for any losses that may arise from any information provided by TTN. Trading securities involves a high degree of risk, and financial losses can and do occur on a regular basis and are part of the risk of trading and investing.
Analysis feed
---
Latest Forex Analysis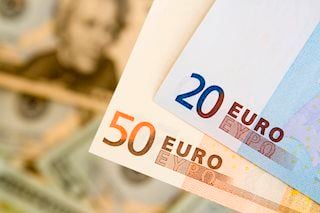 EUR/USD is trading around 1.1250, pressured amid concerns about the spread of coronavirus in the US. Traders are digesting the upbeat Non-Farm Payrolls figures already out ahead of the long US weekend.
EUR/USD News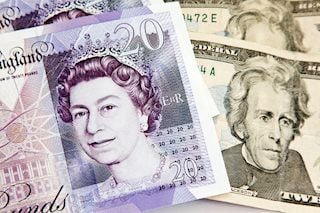 GBP/USD is closer to 1.25, off the lows. Top-level EU-UK Brexit talks have been postponed until next week amid disagreements. The UK is continuing to reopen while US coronavirus cases are surging.
GBP/USD News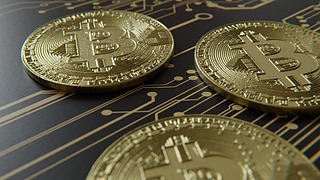 The crypto market remains in a choke point, and after signs of a possible upward shift yesterday, the market was once again disappointed to see Bitcoin in the low range of the $8900 to $9000 choke point.
Read more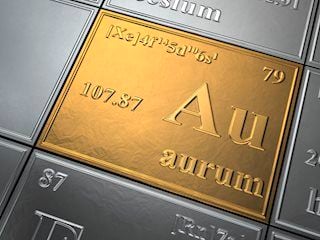 Price action has been slow on Friday due to the bank holiday in the US as the nation celebrates independence day. This week has been an interesting one as there has been some good economic data but some very bad coronavirus news in the US.
Gold News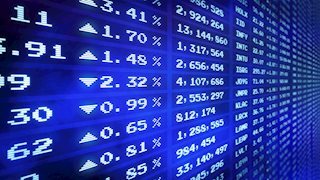 S&P 500 Futures prints mild loss of 0.10% while declining to 3,126 during the initial hour of Tokyo session on Friday. In doing so, the risk barometer fails to extend the previous four-day winning streak.
Read more
---