This Blow-Off Trump Rally Looks Real (Damn It!)
Between late 2014 and November 2016, the markets went nowhere. They made no more than a few, very minor, new highs. It looked like a classic head-and-shoulders, rounded-top pattern, with a break of 1,800 sounding the death knell.
All of my research pointed to signs that the end was near. The Dow was set to shed thousands of points in short order.
How much has changed since November 8…
That rounded-top pattern now looks to be a long 4th wave correction that's moving into a classic final 5th wave "blow-off" pattern.
The market has flipped from seeing Trump as an impulsive wrecking ball to some kind of Messiah, and it's doing so on high volume since the election. It's totally buying his promise to grow the economy 3% to 4% sustainably again.
The problem is that this is demographically impossible… Period!
Just ask Japan, which has infused four times the QE relative to its GDP since 1997. Despite that, it has grown on average 0% in GDP, inflation and productivity.
That's because aging economies cannot grow as fast as younger ones!
And according to my research, the U.S. population will only grow 0.27% over the next 50 years.
There will be near-zero workforce growth after several years of mildly negative growth. We have to realize that, while QE has allowed us to re-employ the people laid off in 2008-2009, we'll soon revert back to growing very slowly now that we are at or very near full employment again.
Productivity has dropped to zero as well. Older people don't get more productive as they age. They get less productive (I'll talk more about this in the January Leading Edge.)
Despite all of that, the markets continue to go up.
So, on Monday I put my cap in my hands and wrote a Mea Culpa to my loyal, paid subscribers. Today, I send you the same message…
No matter how irrational this market is, I admit I've gotten the timing wrong.
The markets have defied all of my research, and all of the indicators I follow closely. They've even defied dozens of other indicators that have proved accurate before, that I looked to when it became clear that my tools were failing.
The big question is, how high does this go?
At this point, I can only offer a guess. This market is completely unpredictable and irrational. I recently just saw a sentiment indicator for Wall Street bullishness/bearishness that suggests stocks could go up as much as 20%.
My best guess is that this rally peaks somewhere between late February and early March or into mid-May, at the latest. The Dow could go as high as 21,500 and the S&P 500 as high as 2,500.
I did a telephonic interview on CNBC Fast Money last week, explaining my outlook on the market now. I still believe the markets are due for a massive correction. Nothing has changed on that front. Where I've failed is on timing. And for that, I apologize.
But that's why we operate our business the way we do. We knew, from the outset, that timing markets is challenging. Seeing things from 10,000 feet is one thing. Putting your money to work on the ground is an entirely different thing, and that's exactly why we've built our team the way we have. With Adam, Charles, Ben, Lance and John you've got strategies and expertise that help you profit from the current trends, regardless of market direction.
Even though my timing has been wrong on this market, our Boom & Bust model portfolio is doing great. We're currently sitting on 10.51% for the year, and one of our recommendations returned was 95.42%, thanks to Charles.
John's Hidden Profits model portfolio, which has only been active for three months, is already up 6.34%.
Adam's Cycle 9 Alert gave subscribers the opportunity to bank a triple bagger this year – 205.91%!
And Lance's Treasury Profit Alert subscribers are sitting on open gains of 169% so far this year!
Of course, the market crash is only one of my forecasts. And it's the only one that hasn't played out exactly as I've said (mostly because of Central Bank influences I had no way of predicting).
Gold has done exactly what I said it would. It peaked shortly after my sell signal in late April 2011 and crashed after breaking major support at $1,525. It rallied to near $1,400, as I predicted it would, in late 2015 and has recently fallen $200 towards my target of $700 in the next year or so.
Oil continues to show weakness, as I said it would, and only bounces when producers agree to cheat and cut back production, as they did recently.
Commodities are still stuck in the mud with only modest rebounds after being down 70% from the 2008 top.
The dollar thus far appears to be doing exactly what I said it as it looks poised to break out of a two-year trading range above 101 and head up towards 120. Such a rise will only weaken gold, oil and commodities further.
Japan hasn't been able to rebound, just as I forecast.
Just as I warned, Europe hasn't rebounded like so many hoped it would.
And the geopolitical environment continues to worsen, exactly in line with my cycles.
Most important, Treasury-bond rates have done exactly what I said they would do and spike up towards 3.0% or a bit higher. We're already getting close to that level and that was my most controversial forecast.
So what now?
For starters, I'll keep working on refining my research and indicators until I've found a formula that works in this manipulated, totally irrational market. And my team – Rodney, Lance, Adam, Charles, John and Ben – will continue finding ways for you to profit on the present trends (regardless of my overall market outlook).
The content of our articles is based on what we've learned as financial journalists. We do not offer personalized investment advice: you should not base investment decisions solely on what you read here. It's your money and your responsibility. Our track record is based on hypothetical results and may not reflect the same results as actual trades. Likewise, past performance is no guarantee of future returns. Certain investments such as futures, options, and currency trading carry large potential rewards but also large potential risk. Don't trade in these markets with money you can't afford to lose. Delray Publishing LLC expressly forbids its writers from having a financial interest in their own securities or commodities recommendations to readers.
Analysis feed
---
Latest Forex Analysis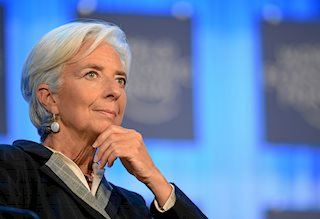 EUR/USD has pared its gains that followed upbeat preliminary PMIs for Germany came out above expectations, pointing to a recovery. The USD is advancing amid fears of the coronavirus.
EUR/USD News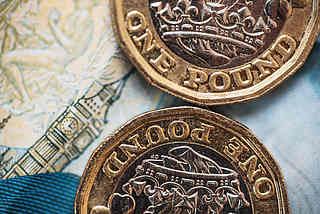 GBP/USD is trading below 1.31 after hitting a fresh high of 1.3172. The UK Manufacturing PMI beat with 49.8 and Services PMI with 52.9. The USD is gaining ground across the board.
GBP/USD News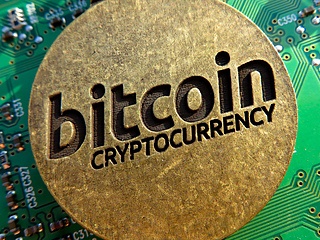 Despite appearances, Bitcoin is the asset with the best risk/benefit ratio. The current falls are adjusted to the ranges of the previous rise. Downward momentum expires in the first half of February.
Read more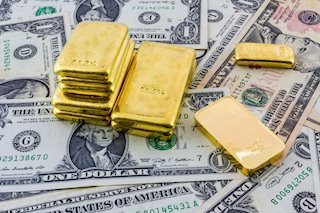 The XAU/USD pair dropped to a daily low of $1556.70 during the European trading hours as the easing worries over coronavirus becoming a global epidemic and a broad-based USD strength put the pair under bearish pressure.
Gold News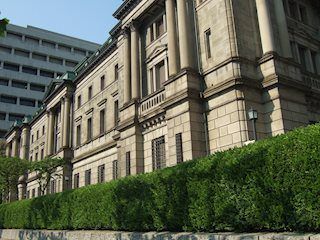 The USD/JPY pair reversed its direction during the American trading hours as the risk-off atmosphere allowed the JPY to find demand as a safe-haven.
USD/JPY News
---