The Good Path to Greater Income Inequality
I want the difference between median pay and a top earner to get bigger.
A lot bigger.
It's not that I want average workers to earn less… I'm just hoping that a top earner can make more.
And I've got a specific top earner in mind.
It's not Michael Corbat, CEO of Citigroup, who was recently roasted by a congressional committee because he earns 486 times the average worker at his firm. Or even Jeff Bezos, who just had to part with 25% of his $160 billion wealth in a speedy divorce.
I'm talking about me.
I'm not a top earner, but I've got high hopes to be one, and history is on my side.
A recent opinion piece in The Wall Street Journal reported the results of a 2015 income tax study by sociologists at Cornell and Washington University in St. Louis.
According to the study…
About 12% of the U.S. population will rank in the top 1% for at least one year; 39% in the top 5% for at least a year; 56% in the top 10%; and 73% in the top 20%. At the same time only about 0.6% of people will stay in the top 1% for 10 consecutive years.
The Journal also noted that the Tax Foundation found half of Americans who earned more than $1 million in any year between 1999 and 2007 did so only once. Just 6% did so all nine years.
Apparently staying at the top is harder than getting there, but you still have to climb into the top earning slots before you worry about falling out.
The Economic Policy Institute reports that the top 10% of earners in 2017 (actually a range of those in the 90% to 95% of earners) pulled in $118,500, which doesn't sound like a lot. The 1% group earned at least $719,000, which seems like real money.
I've already round-tripped several times in my career, earning quite a bit and then dropping back…
But that's the nature of variable income. When you work in fields with the potential for high payouts, you also run the risk of coming up empty from time to time.
After filing my taxes earlier this month and then reading that even Socialist Bernie Sanders joined the 1% for a couple of years, I've renewed my push to join the upper echelon of earners and stay there.
Maybe I can ride golf cart rentals to riches. I'm certain my new Fortune Hunter service will be part of the mix.
The trick…
The key is to keep an eye out for opportunities, wherever they might arise.
Not everyone is built this way, and that's fine. Maybe you're like me and you keep looking for, and taking chances on, the next interesting thing to come along.
Or perhaps you like a slower, steadier path to generating wealth, like Lee Lowell's Instant Income program. One of the fabulous things about America is that we foster a system in which those who want to increase their income and amass wealth can take their chances, big or small.
If it works, then they get to keep what they earned. If it doesn't, well, it's their problem.
Take another look at your 2018 income tax filing. Are you where you want to be?
If so, great! I hope you're able to beat the odds and maintain your income.
The content of our articles is based on what we've learned as financial journalists. We do not offer personalized investment advice: you should not base investment decisions solely on what you read here. It's your money and your responsibility. Our track record is based on hypothetical results and may not reflect the same results as actual trades. Likewise, past performance is no guarantee of future returns. Certain investments such as futures, options, and currency trading carry large potential rewards but also large potential risk. Don't trade in these markets with money you can't afford to lose. Delray Publishing LLC expressly forbids its writers from having a financial interest in their own securities or commodities recommendations to readers.
Analysis feed
---
Latest Forex Analysis
The US Dollar Index (DXY), which gauges the buck vs. a bundle of its main rivals, is now accelerating the downside and threatens to test the key support at 98.00 the figure.
US Dollar Index News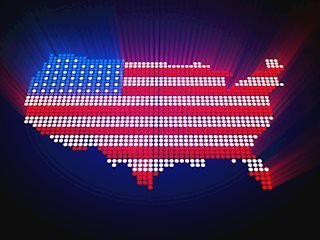 The public phase of the impeachment hearings against President Donald Trump has kicked off, with the US public and parties divided more than ever. How does it affect markets?
Read more
---