Daily Technical Outlook for Majors
EURUSD
Due to lack of important economic figures affecting the euro zone area or the US yesterday we saw very weak action on EURUSD during the first trading session of the week. The daily range between high and low was only 20 pips. As a result the outlook remains bullish with an attempt to break first resistance at 1.3445.
The only important data to look for today will be at 14:00 GMT from the US ISM Non-Manufacturing PMI expected to be optimistic at 56.6 close to the previous reading of 56.0
Res: 1.3445, 1.3475, 1.3500
Sup: 1.3365, 1.3340, 1.3315
GBPUSD
We witnessed a little bit of bullish action yesterday on the sterling seeing it rise 50 pips from the daily low to close near the high at 1.6862. The daily low at was an attempt the break below our first support at 1.6810. It looks now heading to attempt to break above 1.6890 resistances. UK construction PMI was as optimistically expected yesterday which helped give it some support.
Today we are also expecting PMI figures from the UK at 08:30 GMT however this time concerning the service sector. Expectations are also optimistic 58.1
Res: 1.6890, 1.6920, 1.6965
Sup: 1.6810, 1.6780, 1.6755
USDJPY
USDJPY did not even reach close to our first resistance of 103.00 or support 102.30. Also posting a weak high low/range of 30 pips. Our outlook remains bearish if it stays below pivot point 103 due to the fall on the dollar on Friday as a result of weak Jobs data from the US. Targets stand at 102.30, 102 & 101.80. However a break above 103 opens the way up for 103.40 and 103.70.
The bearish outlook is further confirmed on the H1 chart as we see the current price below 55 & 20 exponential moving averages
Res: 103.00, 103.40, 103.70
Sup: 102.30, 102.00, 101.80
Gold
As with our comments on the currency pairs Gold did not break any support or resistance level. However the daily high was at 1295 which is close to our first resistance 1297 (high of 31.7.14 & 1.8.14) but did not find enough momentum to go above it. The double bottom at 1280 ( low of 31.7.14 & 1.8.14) still supports gold and we will consider it our pivot point for today. Gold saw a significant rise last Friday due to weak economic US jobs data
Res: 1297, 1304, 1312
Sup: 1280, 1266, 1259
Feed news
---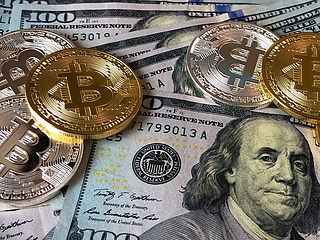 Bitcoin open interest volume by expiry date indicates a majority of bearish sentiment in the market. BTC options worth roughly $2 billion will expire by the end of this week. However, options expiry has correlated with massive liquidations and price crashes in the past.
Read more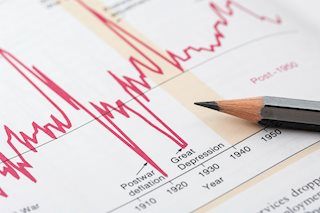 More than double than pre-pandemic – the 5% annualized growth rate expected for the fourth quarter is a reason to be cheerful. That may boost the dollar, but not stocks, which are wary of tighter monetary policy from the Fed.
Read more
---