Stocks Felt Constipated Yesterday
Stocks felt constipated yesterday, as if in a holding pattern, reacting only to the news that the US/China trade talks are being postponed until mid-December. When that headline came out, the market took a brief hit. At 11:44 am, the S&P, the Dow, and the Nasdaq all took a fairly big, swift kick in the pants as the algos reacted with abandon. I mean look at the charts. All three of them are mirror images of each other. The first interpretation was that "the talks" were being postponed (negative), and then when the algos realized that it wasn't the talks, but just "the signing" that was being postponed (not negative). Trying to find a neutral location that is acceptable to both sides is apparently more difficult than you'd think. They did an about face and took the market back to where it had been trading prior to the headline.
The concern here now is that once they start pushing it out again and again. the more the risk rises that the deal blows up... That is an issue. Yesterday I said that the trade talks are both the biggest RISK for the market and the biggest SUPPORT of the market. The risk is because any sense that it doesn't happen will see the bottom fall out and any sense that it does happen will only further support the markets. Yesterday's response speaks right to how fast that could happen. In the same minute, 11:45 am, the S&P shot up to 3078 and then it fell 13 points to 3067 in the same minute the Dow shot up to 27,526 and then fell 100 pts to 27,420, and in the same minute the Nasdaq shot up to 8416 and fell 26 pts to 8390. I just want to be sure that it's clear. That kind of action is why the algos are dangerous. The speed at which they can spray the 11 exchanges and 50+ dark pools with buy then sell orders and create havoc and chaos is something we should all be upset with. Meanwhile, all of the indexes finished relatively unchanged it was the "casino like" action for that minute that should be raising the red flags yet again.
But all is not lost. We wake up this morning to find that US futures are spiking higher because of the latest trade headline that appeared overnight. CNBC runs with:
"China Says it has Agreed with the US to CANCEL Existing Trade Tariffs in Phases"
Gao Feng – a Ministry spokesman for China said that both sides have agreed to 'simultaneously cancel some existing tariffs on one another's goods' – qualifying it by saying that this cancellation has to happen at the same time and by the same dollar amount of tariffs.
That's about it folks for today. Remember, trade is both a RISK and a SUPPORTER of the markets and TODAY it is supporting the next move. The signing of this Phase One piece is still up in the air and does not have an identified date yet. But, the fact that this news hits the tape. It does suggest that the RISK of not happening is surely fading.
The other piece of news that is being buried in the euphoria is that the EU is "trimming" (sounds a bit more diplomatic than cutting). Its 2019 growth forecasts for the EZ (Eurozone) from 1.2% to 1.1%. The BoE (Bank of England) is widely expected to keep rates unchanged at today's press conference, "bucking the rate-cutting trend" which has been such a popular move of late.
Asian markets ended the day higher. Investors welcomed the news and European markets are now just getting started and they are in rally mode as well. Investors there celebrating the good news sending most of those markets to new HIGHS as well.
FTSE +0.09%, CAC 40 +0.13%, DAX +0.68%, EUROSTOXX +0.27%, SPAIN +0.68% and ITALY +0.66%.
And this morning, US futures, which were down, are now up.
Dow futures +122 points, S&P + 13 points (at 3,088 and surely about to kiss 3100!), the Nasdaq +50 points and the Russell is adding 15 points.
It's all very exciting and this will be the news today. Economic data includes the usual suspects: Initial Jobless Claims of 216k and Continuing Claims of 1.678 million. Neither of which is or will be a market mover in this environment. (During the crisis, these two reports were considered important, but with unemployment at 3.6% and wages growing at better than 3% and GDP running at just above 2%, inflation near zero and interest rates near zero and the market making new highs — do you really think anyone is paying attention to these two reports on a day when US/China trade is IN THE NEWS?)
Gold. As I noted yesterday Gold would sit on support until there is more clarity, a move to sign a deal will see gold fall to the $1450 range while any move to stall it. Today's news that is being viewed as positive is sending gold LOWER as the fear of a continued trade war fades. It is testing support but expect it to pierce this level as the story unfolds. I would look for $1450 to be the next stop.
OIL. Oh yes, and here we go, the Saudis are getting ready to launch their Saudi Aramco IPO. With oil prices in the low to mid $50s, that is NOT working for them as they look to price this opportunity. So they preparing to PUSH production CUTS on member states to help support oil prices from falling any further ahead of the December listing. The WSJ runs with this headline:
"Saudis to Press OPEC Members for Production Cuts Ahead of Aramco IPO"
Why should anyone be surprised by this? I pointed this out in yesterday's note and on Twitter (@kennypolcari), suggesting that they are not happy with the valuation of $1.5 trillion. They want it to be $2 trillion. The only way to get it there is to force the price of oil UP, so let's see what happens next.
Stay tuned...
Raisin Bran Muffins
This is the classic "Kellogg's" recipe (with a bit of a tweak) that you can find on the side of Bran Cereal box.....it is also a muffin that my Aunt Margaret used to make for us (kids) every Saturday morning during the summers at the beach...It is such a great memory for me.....and since the market felt 'stuck' -
You can find the recipe on the box - but here it is....
1 1/2 c of flour, 2 tsp of baking powder, 1/4 cup of sugar, 1/4 tsp salt, 2 cups of Kellogg's All Bran, 1 1/4 cup of whole milk, 1 beaten egg, 1/4 cup of veg oil, raisins (you can also mix it up with banana's & walnuts, or even choc chips) .....and I add in one stick of melted butter....(of course I do!).
Preheat oven to 400 degrees.
Combine all of the dry ingredients and set aside.
Add milk to the bran cereal and let it sit for a couple of mins... then add egg and oil.
In the mixer add the cereal and then slowly add the dry ingredients - mixing well. Now add in the melted butter and continue to mix for another min or so.
Now using a tablespoon - fill the muffin pan (that you have greased). Bang on the counter to remove any air pockets and then place in oven and bake for 20 mins or so. Serve these immediately when warm with more butter on the table. Include a large glass of cold milk......
General Disclosures
Information and commentary provided by ButcherJoseph Asset Management, LLC ("BJAM"), are opinions and should not be construed as facts. The market commentary is for informational purposes only and should not be deemed as a solicitation to invest or increase investments in BJAM products or the products of BJAM affiliates. The information contained herein constitutes general information and is not directed to, designed for, or individually tailored to, any particular investor or potential investor. This report is not intended to be a client-specific suitability analysis or recommendation, an offer to participate in any investment, or a recommendation to buy, hold or sell securities. Do not use this report as the sole basis for investment decisions. Do not select an asset class or investment product based on performance alone. Consider all relevant information, including your existing portfolio, investment objectives, risk tolerance, liquidity needs and investment time horizon. There can be no guarantee that any of the described objectives can be achieved. BJAM does not undertake to advise you of any change in its opinions or the information contained in this report. Past performance is not a guarantee of future results. Information provided from third parties was obtained from sources believed to be reliable, but no reservation or warranty is made as to its accuracy or completeness.
Different types of investments involve varying degrees of risk and there can be no assurance that any specific investment will be profitable. The price of any investment may rise or fall due to changes in the broad markets or changes in a company's financial condition and may do so unpredictably. BJAM does not make any representation that any strategy will or is likely to achieve returns similar to those shown in any performance results that may be illustrated in this presentation. There is no assurance that a portfolio will achieve its investment objective.
Definitions and Indices
The S&P 500 Index is a stock market index based on the market capitalization of 500 leading companies publicly traded in the U.S. stock market, as determined by Standard & Poor's.
UNLESS OTHERWISE NOTED, INDEX RETURNS REFLECT THE REINVESTMENT OF INCOME DIVIDENDS AND CAPITAL GAINS, IF ANY, BUT DO NOT REFLECT FEES, BROKERAGE COMMISSIONS OR OTHER EXPENSES OF INVESTING. INVESTORS CAN NOT MAKE DIRECT INVESTMENTS INTO ANY INDEX.
BJAM is an investment advisor registered in North Carolina and Arizona. Such registration does not imply a certain level of skill or training. BJAM's advisory fee and risks are fully detailed in Part 2 of its Form ADV, available upon request.
Analysis feed
---
Latest Forex Analysis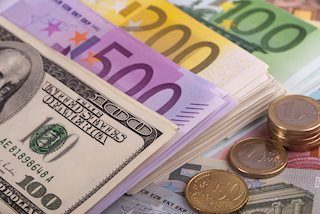 The EUR/USD pair closed the week at around 1.1100, its highest settlement in two months, as poor US data coupled with a relief rally of high-yielding assets ahead of the close. Several European countries will start the week celebrating a holiday.
EUR/USD News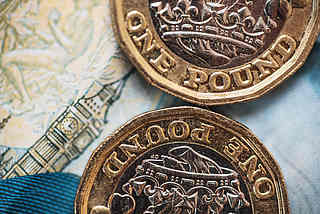 The GBP/USD pair hit 1.2393 on Friday, a two week high, retreating sharply from the level ahead of Trump's speech to later recover on relief and settle at 1.2345. Cable is technically neutral, although the bullish potential seems limited.
GBP/USD News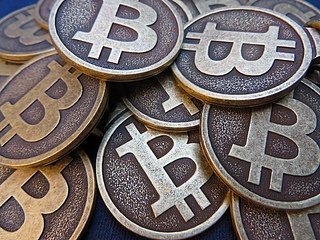 Futures and options contracts' expiration brings a wave of volatility to the crypto market. Ethereum takes advantage and attacks resistances in the market dominance chart, Bitcoin goes back. Ripple disappoints despite regaining the third place in market capitalization.
Read more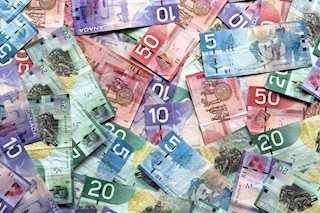 The Canadian economy squeezed by an annualized rate of 8.2% in the first quarter of 2020, better than -10% expected. Quarterly, Gross Domestic Product (GDP) squeezed by 2.1%. Most of the downfall occurred in March, with a drop of 7.2%, better than 8.5% projected.
Read more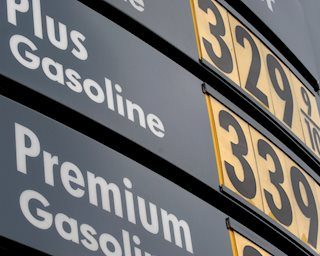 The selling pressure around WTI (July futures on Nymex) accelerates following the break below the 33 level, as bears now target the 32 support zone heading into the key US macro data and US President Donald Trump's response to the Hong Kong issue.
Oil News
---