Rise in British house prices sends GBP/USD higher [Video]
On Wednesday, house prices in the United Kingdom rose by their most in 15 years, after falling
in July.
Data released by British mortgage lender Nationwide showed that house prices increased by
2.1% from July to August, with analysts forecasting a 0.2% rise.
The drop in property prices in July of 0.6% was attributed to the completion of a year-long break
of stamp duty for the first £500,000 of a house purchase.
However as the UK has now fully re-opened its economy it was shown that last month's
property prices were 11.0% higher than in 2020.
The FTSE 100 climbed by 0.42%, whilst GBPUSD hit an intraday high of 1.3798
Oil prices drop, OPEC+ maintains supply output
Oil prices were lower in today's trading session as OPEC and its allies, which include Russia
opted to maintain output.
The cartel chose to maintain the current level of supply, as markets continue to monitor the
spread of the Delta variant, and the potential impacts it could have on demand.
This month will see OPEC+ continue to add 400,000 barrels per day in supply to markets, as
agreed in July.
In a statement following the decision, the group stated, "While the effects of the COVID-19
pandemic continue to cast some uncertainty, market fundamentals have strengthened and
OECD stocks continue to fall as the recovery accelerates".
WTI crude fell to an intraday low of $68.44 as a result of the decision.
Trading any financial instrument on margin involves considerable risk. Therefore, before deciding to participate in margin trading, you should carefully consider your investment objectives, level of experience and risk appetite. Most importantly, do not invest money you cannot afford to lose. Consulting with your investment counselor, attorney or accountant as to the appropriateness of an investment in margin trading is recommended. This electronic mail message is intended only for the person or entity named in the addressee field. This message contains information that is privileged and confidential. If you are not the addressee thereof or the person responsible for its delivery, please notify us immediately by telephone and permanently delete all copies of this message. Any dissemination or copying of this message by anyone other than the addressee is strictly prohibited.
Feed news
---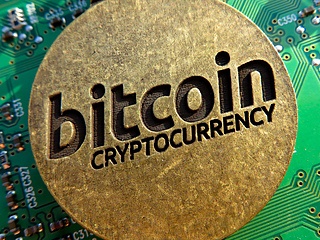 Bitcoin price has tumbled to a multi-month low below $33,000, as the leading cryptocurrency loses 50% of its value from its all-time high in November 2021. This marks the second-worst sell-off since the bear market that spanned from 2018 to 2020.
Read more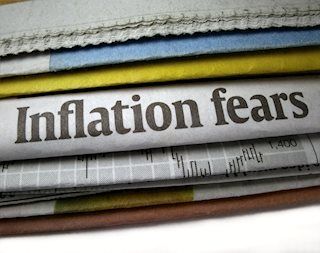 Annual Core PCE inflation is forecast to rise to 4.8% in December from 4.7%. US Dollar Index surged to its highest level in more than a year on Fed's hawkish outlook. Dollar is likely to continue to outperform its rivals in the near term.
Read more
---