Proce action cool on recent 1st phase of US-China trade agreement
Proce action cool on recent 1st phase of US-China trade agreement; Brexit agreement optimism hits some road bumps
Notes/Observations
- Initial optimism about a trade agreement between Washington and Beijing fades.
- Phase I of US-China trade agreement Friday's announcement did not include many details; mainly covered agricultural purchases, tariff suspension, and market access; core issues of technology transfer and national security likely face high hurdles
- Doubts set in about whether the UK would be able to secure a deal on Brexit after last week's news of a possible agreement.
Asia:
- China Sept Trade Balance (USD-terms): $39.7B v $34.8Be; Exports Y/Y:-3.2% v -2.8%e; Imports Y/Y: -8.5% v -6.0%e
- Singapore Central Bank (MAS) Semi-annual Monetary Policy Statement eased its policy for the 1st time in 3 1/2 years.
- Singapore Q3 Advance GDP Q/Q: 0.6% v 1.2%e v 3.3% prior; Y/Y: 0.1% v 0.2%e
- 1st phase of a US China trade was expected to be signed in the next few weeks; China would scale up purchases of agricultural products over next 2-years eventually reaching $40-50B/year; Tariffs on first $250B remain at 25% (canceled plans to raise it to 30% on Oct 15th); There was no decision on $160B 15% tariffs that are set to go into effect on December 15th; Huawei was not included in this deal.; 70% of trade between US and China remains subject to tariffs (currently 25% tariffs on $250B of Chinese imports and 15% tariffs on $112B of Chinese imports); President Trump: China agreed to concessions around financial services, intellectual property, and currency (though no specifics yet); Trump via twitter said the deal includes $16-20B in Boeing purchases
Europe/Mideast:
- BOE's Deputy Gov Ramsden: There was less of a case for more accommodative policy, more cautious over potential for UK economic growth
Brexit:
- EU Chief negotiator Barnier said to have notified UK PM Johnson that his Brexit plans were not good enough to be the basis of an agreement. Agreement that there shouldn't be a customs border on the island of Ireland but no agreement on how to get there". Progress was said to have been made on allowing a process of consent for the new arrangement.
- Under a tentative proposal the deal would have to be endorsed by a majority of parties in the Northern Ireland assembly.
- EU negotiators said to want more concessions from the UK before agreeing a Brexit deal at the EU summit on Thursday (Oct 17th)
- Labour leadership said to consider pushing for a second Brexit referendum
Americas:
- President Trump announced the 1st phase of a trade deal with China and added that it would take up to five weeks to get a written agreement. The two sides came an a deal on IP, financial services, and big agricultural purchases. China agreed to make $40-50B in agricultural good purchases. Also agreed also on currency and forex issues and made progress on technology transfer (would do more on that in Phase 2). President noted that they would began negotiating Phase 2 after Phase 1 was signed. Did not think deal will fall apart over next few weeks, but it's possible could
- President Trump stated that the Fed should still cut interest rates despite this US-China deal
SPEAKERS/FIXED INCOME/FX/COMMODITIES/ERRATUM
Indices [Stoxx600 -0.69% at 388.90, FTSE -0.43% at 7,216.22, DAX -0.48% at 12,452.20, CAC-40 -0.59% at 5,632.13, IBEX-35 -0.45% at 9,232.00, FTSE MIB -0.30% at 22,098.50, SMI -0.82% at 9,935.50, S&P 500 Futures -0.04%]
Market Focal Points/Key Themes:
Euroepan Indices trade lower across the board fading some of the gains seen on Friday as markets digest initial optimism of the US-China trade deal. On the corporate front UK listed Sophos Group trades over 30% higher as Surf Buyer offering to acquire the company in a $3.95B deal; Beter Bed Holding gains following the disposal of Matratzen Concord, while Faurecia declines after acquiring the remaining 50% of its JV with SAS for €225M. Finnish traded Marimekko gains following a guidance raise; Bic declines on a profit warning, while Indus Holding drops almost 9% as the company downgraded its EBIT forecast for the year. In other news Superdry gains as founder Dunkerton is named permanent CEO, with Ocado, K+S, FLSmidth and SSE among notable names declining on analyst downgrades.
Equities
- Consumer discretionary: BIC [BB.FR] -4.5% (cuts outlook), Beter Bed Holding [BBED.NL] +28% (divestment), Superdry [SDRY.UK] +1.5% (CEO appointment)
- Materials: Ferrexpo [FXPO.UK] -2% (board statement)
- Industrials: Klingelnberg [KLIN.CH] -5% (trading update)
- Healthcare: Roche [ROG.CH] -1.5%, Novartis [NOVN.CH] -1.5% (US said to consider tariffs on Swiss pharma products)
- Technology: Sophos [SOPH.UK] +37% (offered to be acquired; trading update)
Speakers
- ECB's De Guindos (Spain): reiterated ECB Staff Projection did not include 'hard' Brexit outcome. Low profitability among banks in Eurozone was among its main vulnerabilities
- ECB's Costa (Portugal): Could not repeat the spending that was exhibited back during the 2008 crisis
- German Economic Ministry Monthly Report: No sign of economic turnaround; domestic economy remained in a weak phase
- Ireland Foreign Min Coveney reiterated that a Brexit deal is possible but tough issues remained
- WTO spokesman stated that WTO had approved US request to impose trade sanctions against the EU; WTO added that it would prefer negotiated solution to aircraft subsidies dispute
- China Foreign Ministry Spokesman Geng Shuang reiterated view that China had made substantive progress with US on trade issues
- Hong Kong Police Daily Briefing: described the recent violence in the city as a 'riot'
- Russia Energy Min Novak: Russia and Saudi Arabia might sign long-term cooperation charter today
- Saudi Oil Min Abdulaziz stated that OPEC+ members showed a high commitment to agreed upon production cuts
- OPEC+ Sept compliance with oil cuts seen at above 200%
Currencies/Fixed Income
- The trading week in Europe began with some diminish optimism on both the US-China trade front and potential for a Brexit agreement ahead of the EU leader Summit.
-USD: The USD index traded higher today after a large sell of Friday on market expectations the US and China were close to a deal. Levels in the index to the upside are in the region of 99.25 and 98.00 to the downside.
- GBP/USD: After a strong past few days the Cable today was lower by over 0.5% to test below 1.2550 level, as some doubts set in about whether the UK would be able to secure a deal on Brexit ahead of the EU Leader Summit that begins on Thursday, Oct 17th. Levels to the upside are in the region of 1.27 and 1.24 to the downside.
- EUR/USD was slightly lower by 0.1% as Europe's economic weakness seemed to be driving price action rather than news of a partial U.S.-China trade deal.
Economic Data
- (SE) Sweden Sept PES Unemployment Rate: 3.8% v 3.8% prior
- (DE) Germany Sept Wholesale Price Index M/M: -0.4% v -0.8% prior; Y/Y: -1.9% v -1.1% prior
- (IN) India Sept Wholesale Prices (WPI) Y/Y: 0.3% v 0.8%e
- (FI) Finland Aug Final Retail Sales Volume Y/Y: 4.1% v 3.5% prelim
- (FI) Finland Sept CPI M/M: 0.0% v 0.4% prior; Y/Y: 0.9% v 1.1% prior
- (TR) Turkey Aug Industrial Production M/M: -2.8% v +4.3% prior; Y/Y: -3.6% v -0.7%e
- (CH) Swiss Weekly Total Sight Deposits (CHF): 592.2B v 592.2B prior; Domestic Sight Deposits: 484.1B v 480.1B prior
- (CZ) Czech Aug Current Account Balance (CZK): -10.7B v -10.5Be
- (EU) Euro Zone Aug Industrial Production M/M: % v 0.3%e; Y/Y: % v -2.5%e
**Fixed Income Issuance**
- None seen
Looking Ahead
- (NG) Nigeria Sept CPI Y/Y: 11.0%e v 11.0% prior
- 05:30 (DE) Germany to sell €3.0B in 6-month Bubills
- 05:30 (ZA) South Africa announces details of upcoming I/L bond sale (held on Fridays)
- 06:00 (PT) Portugal Employment Report
- 06:00 (RO) Romania to sell 500 Million Lei of 4.4% 2023 Bonds
- 06:45 (US) Daily Libor Fixing - 07:00 (IL) Israel to sell bonds
- 07:00 (IN) India announces details of upcoming bond sale (held on Fridays)
- 07:25 (BR) Brazil Central Bank Weekly Economists Survey
- 08:00 (PL) Poland Aug Current Account Balance: -€0.6Be v -€0.8B prior; Trade Balance: -€0.4Be v -€0.4B prior; Exports: €17.7Be v €19.2B prior; Imports: €18.1Be v €19.6B prior
- 08:00 (BR) Brazil Aug Economic Activity Index (Monthly GDP) M/M: -0.2%e v -0.2% prior; Y/Y: -0.5%e v 1.3% prior
- 08:00 (IN) India Sept CPI Y/Y: 3.8%e v 3.2% prior
- 08:00 (UK) Daily Baltic Dry Bulk Index
- 08:00 (ES) Spain Debt Agency (Tesoro) size announcement on upcoming issuance
- 08:10 (UK) BOE's Cunliffe on Monetary Policy in London
- 09:00 (FR) France Debt Agency (AFT) to sell combined €3.3-4.5B in 3-month, 6-month and 12-month Bills
- 11:30 (SE) Sweden Central Bank (Riksbank) Dep Gov Ohlsson on the Economics
All information provided by Trade The News (a product of Trade The News, Inc. "referred to as TTN hereafter") is for informational purposes only. Information provided is not meant as investment advice nor is it a recommendation to Buy or Sell securities. Although information is taken from sources deemed reliable, no guarantees or assurances can be made to the accuracy of any information provided. 1. Information can be inaccurate and/or incomplete 2. Information can be mistakenly re-released or be delayed, 3. Information may be incorrect, misread, misinterpreted or misunderstood 4. Human error is a business risk you are willing to assume 5. Technology can crash or be interrupted without notice 6. Trading decisions are the responsibility of traders, not those providing additional information. Trade The News is not liable (financial and/or non-financial) for any losses that may arise from any information provided by TTN. Trading securities involves a high degree of risk, and financial losses can and do occur on a regular basis and are part of the risk of trading and investing.
Analysis feed
---
Latest Forex Analysis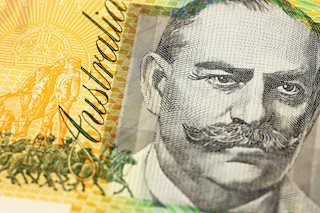 Bears taking out the H&S neckline, target channel support/uptrend at 0.6829. Failures of the channel open risk to 61.8% Fibo and then 0.6755 November low. The risk-off mood in Asia not helping bull's case ahead of key data and an expected rate cut from a dovish RBA.
AUD/USD News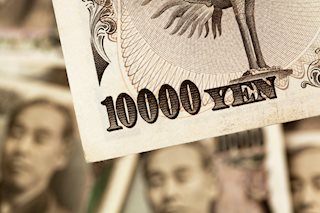 USD/JPY extends the previous day's losses to 109.80, the weakest since January 07, while entering the Asian session on Wednesday. The pair registered heavy losses on Tuesday as news of China's virus outbreaks gone viral.
USD/JPY News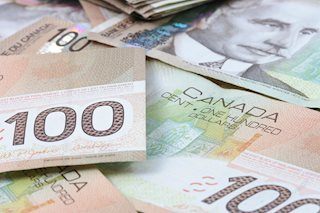 The most influential story for the financial markets today was reports that the first US case of corona virus has been confirmed. This deadly virus is spreading across the globe creating concerns about the impact on travel and consumer spending.
Read more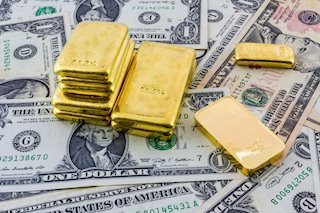 Gold remains on the back foot while trading around $1,556.90 during the Asian session on Wednesday. The yellow metal portrayed a bearish candlestick formation, backed by bearish MACD, during the previous day.
Gold News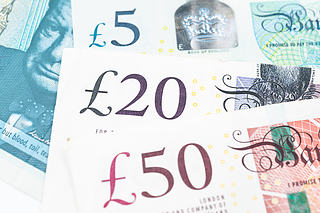 GBP/USD registers mild losses while trading around 1.3045 during Wednesday's Asian session. The pair earlier reversed from 50% Fib retracement of its fall from Jan 07 to 14. A two-week-old falling trend line adds to the resistance.
GBP/USD News
---