Panicky Fed Flooding Overnight Markets with Cash
It's been a big week of geopolitical strife and potential crisis points for financial markets. The week began with one of the biggest single day oil spikes on record, then saw the Federal Reserve lose control of its own interest rate in the repo market before announcing another rate cut.
Yet these and other developments are having surprisingly little impact on Wall Street. We aren't seeing huge stock market gyrations or a mass migration by investors into precious metals. The S&P 500 is essentially flat for the week while gold prices are trading modestly higher.
On Wednesday, the Federal Reserve cut its benchmark Fed funds rate by a quarter point. Though the move was widely expected, it was not without controversy.
The Federal Open Market Committee showed some unusual division within its ranks. One policymaker favored a bigger cut while two wanted no cut at all. The more hawkish voices within the Fed objected to the cut on grounds of inflation risk – especially following Monday's $9 spike in crude oil.
Other current and former Fed officials are taking great umbrage at the idea of using loose monetary policy to help facilitate President Donald Trump's trade policies. Of course, it is impossible to separate that particular objection from underlying political biases at the supposedly non-political Fed.
President Trump himself expressed dissatisfaction with what he continues to view as too slow a pace of easing. He hammered Fed chair Jerome Powell for having "No guts, no sense, no vision."
Powell and company also apparently lack the ability to keep their own interest rate within the range they announce to the world. In the so-called repo market used by banks and other institutions for short-term funding needs, interest rates have surged above the Fed's target level.
The abnormal activity in the repo market threatened the liquidity of banks and the stability of money market funds. Nervous Fed officials responded with a massive $203 billion injection of cash over the past few days. It was the central bank's biggest emergency intervention into financial markets since 2008.
Yet investors seem totally complacent about the risks of another financial crisis taking hold. The lack of any fear gauges flashing in stock market suggests investors view the Fed's reversion to rate cuts and Quantitative Easing as some kind of new normal.
Not even the growing threats of oil supply disruptions, war with Iran, and escalating conflict with Russia and China seem to register with Wall Street.
One threat to Wall Street and wealth holders in general that could soon become impossible to ignore is the rise of Elizabeth Warren.
In recent weeks, the Massachusetts ultra-liberal has stolen much of Bernie Sanders' thunder. She has shot up in the polls to become the top challenger to Joe Biden in the Democrats' presidential sweepstakes.
According to Election Betting Odds, Warren now has a better chance than anyone – including Joe Biden – of winning the Democrat nomination. The odds can swing back and forth just as dramatically as the polls, but political futures markets tend to be a step or two ahead of the pollsters.
Warren's policy positions essentially replicate the socialist platform of Bernie Sanders. Warren wants the federal government to take over everything from private healthcare to energy to education.
She would partially fund her government takeovers by imposing a new "wealth tax." She has also talked vaguely about changing the monetary system to enable the government to essentially print dollars directly – rather than have to borrow from the bond market.
An Elizabeth Warren victory in 2020 could be akin to another financial crisis. Billionaire hedge fund manager Leon Cooperman sees the rise of Warren, along with rising debt in the economy, as major threats to the stock market.
Leon Cooperman: As much as I feel the market's okay near term, I am concerned looking out 2020 and beyond. Number one, the debt. There's nobody in government seems to be worried about the debt we're creating. Now personally, I was very surprised by how abruptly the economy slowed in the fourth quarter in the face of very nominal increase in interest rates. That tells me there's too much debt. Secondly, it was referenced earlier, I think there's shift to the left in the country is a real concern.
CNBC Anchor: Elizabeth Warren, what if she gets the nomination? What does that mean for the stock market?
Leon Cooperman: The significance of an event is a function of where the market is when the event occurs. Right now, the market, is assuming Donald Trump is re-elected. If it looks like Elizabeth Warren is a credible, or Bernie Sanders, is a credible opponent to Trump, the market will not be higher. It'll be lower.
President Trump would likely relish the opportunity to run against "Pocahontas." But such a matchup would make many on Wall Street nervous.
Wise investors will make sure they have their hedges in place well in advance of Election Day!
Money Metals Exchange and its staff do not act as personal investment advisors for any specific individual. Nor do we advocate the purchase or sale of any regulated security listed on any exchange for any specific individual. Readers and customers should be aware that, although our track record is excellent, investment markets have inherent risks and there can be no guarantee of future profits. Likewise, our past performance does not assure the same future. You are responsible for your investment decisions, and they should be made in consultation with your own advisors. By purchasing through Money Metals, you understand our company not responsible for any losses caused by your investment decisions, nor do we have any claim to any market gains you may enjoy. This Website is provided "as is," and Money Metals disclaims all warranties (express or implied) and any and all responsibility or liability for the accuracy, legality, reliability, or availability of any content on the Website.
Analysis feed
---
Latest Forex Analysis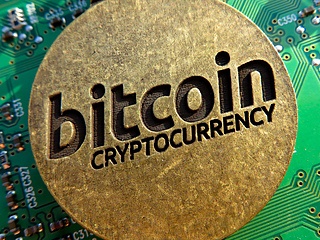 Second-line Altcoins take turns offering explosive price hikes. Bitcoin is giving up ground in the struggle for dominance, but it is not Ethereum that collects the profits. Ripple manages to enter the safe zone and bets on the upward continuity.
Read more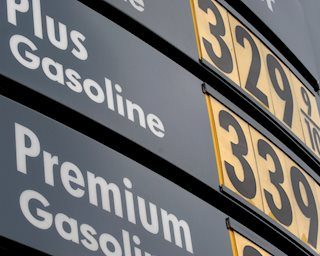 WTI stays mildly bid above $41.00 while remaining above 100-HMA. Multiple failures to cross $41.15 confront a bullish chart formation on a short timeframe. June month's top, February low will be on the buyers' radar after a successful break.
Oil News
---