Markets are overly bubbly
Outlook:
Today's menu of data includes the usual Thursday jobless claims, import/export prices and Jan new home sales. None of these are movers. What is a mover is Brexit and more Brexit. It's all very fine for Parliament to have rejected crashing out of the EU with no deal, but that doesn't mean they can get a deal. Now that everyone has agreed there must be a new deal, how are they going to get it? The timing and the arithmetic are against it. Yesterday EU negotiator Barnier warned that the chances of Britain leaving the EU without a deal by "accident" is rising by the day. "The risk of no-deal has never been higher. I recommend not to underestimate that risk and its consequences.
" The UK seems to think it has the EU in its grip, but European patience is not unlimited. This is not to say the Europeans would scupper a deal, but it will demand its membership money, about £7 billion, in about a month. And if May gets an extension to end-June, as suggested, doesn't that mean the UK gets to vote in the Parliamentary elections on May 23? You interfere with Brussels bureaucracy at your peril. Nothing is more hide-bound and intractable. Meanwhile, the arithmetic, as the FT keeps saying, is impossible. A different Brexit deal cannot be cobbled together in a few days. This is not going to end well. And there is simply no way to trade the pound in this environment—you never know when some giant problem will crop up. And the woods are full of giant problems. The NYT says never has a British prime minister been so unable to whip her party in Parliament. We don't know if that's true, but clearly all the blame can't lie on May's head.
While all this is going on, hardly anyone is noticing the Bank of Japan meeting (no change expected but some dovish bias), Canadian housing, and other stuff. At some point the Brexit issues, like Greece before it, will become too tedious to deserve attention. Markets are overly bubbly. Risk-on is too appealing. When the mood is too sparkly, we worry. Even the Swiss franc is losing luster today. Be scared.
Tidbit: MarketWatch picked out something from the CPI report—a drop in prescription drug costs for the first time in 47 years. Drug prices fell 1% in Feb, the most ever, and are down 1.2% y/y, the biggest y/y drop since 1972. Maybe Congress getting on the case has helped, plus new generic drugs coming along at a faster pace. But let's not cheer just yet. It could be an anomaly and Big Pharma is really, really Big.
Political Tidbit: Former Trump campaign chief Manafort got only 71/2 years in the hoosegow from two separate judges when it should have been 20 years, but never mind—obviously Trump will pardon the guy who didn't rat him out. Within hours, the State of New York rode to the rescue with a 16-count indictment. This took a lot of preparation—avoiding double jeopardy. Trump cannot pardon Manafort (or himself) when a conviction is at the state level. Three cheers for federalism; the US system is not broken. That assumes Manafort will be found guilty and we are not supposed to make that assumption (although he has confessed to the acts in the state indictment). To keep up the fun, the judge in the Roger Stone case decides tomorrow whether Stone violated her gag order. He did, but it doesn't mean she will throw him in the pokey. Why make him a martyr in the eyes of the terminally stupid (those who admire dirty tricks and think it's fun to thumb a nose at the justice system)?
Another comeuppance took the form of Canada joining most of the rest of the world yesterday in grounding the Boeing 737 Max, leaving the US isolated. The FT's Luce writes Trump then caved, although perhaps not recognizing "falling global trust in US institutional probity. Mr Trump's budget this week proposed a cut to the FAA in spite of the fact that its air traffic control system remains years behind many of its counterparts." And he looked stupid for proposing his own pilot for the FAA job. "Much the same could be said of US diplomacy." The US still does not have ambassadors for nearly 15% of posts, including South Korea, Saudi Arabia and Pakistan. The same applies to key state department vacancies at home. The State Dept is "demoralized" (and facing a 23% budget cut). Now enter the Huawei case, in which the US promised punishment for other countries working with the company. So far the UK and Germany refuse to be bullied, especially when Trump is acting on whim, not science.
Here's a killer statement: "When China and the EU agree to the same regulatory standard, the US has little choice but to fall in line. Together they make up almost 40 per cent of the world's economy. America accounts for little over a fifth. It was meant to be the other way round. Under the Trans-Pacific Partnership, which previous US administrations negotiated, the US and its allies aimed to set the global standards for China. The now-abandoned transatlantic deal was launched with similar ambitions. Mr Trump's first act as president was to pull out of the TPP. It included the kind of rules Mr Trump is now bilaterally trying to persuade China to adopt."
And the US is falling behind on regulation in drugs, technology, environmental standards and more. "In spite of the US having the world's leading technology companies, Europe is setting internet privacy standards." Trump is the worst possible leader. Again this week he tweeted global warming is fake news and airplanes are too complicated. Older and simpler was better. What a jackass.
Case in point: Bloomberg reports "Ethiopian Airlines sent the black box of its recently crashed 737 Max plane to France for investigation, a sign it does not trust US aviation authorities."
---
This is an excerpt from "The Rockefeller Morning Briefing," which is far larger (about 10 pages). The Briefing has been published every day for over 25 years and represents experienced analysis and insight. The report offers deep background and is not intended to guide FX trading. Rockefeller produces other reports (in spot and futures) for trading purposes.
To get a free trial, please write to ber@rts-forex.com and you will be added to the mailing list..
This morning FX briefing is an information service, not a trading system. All trade recommendations are included in the afternoon report.
Analysis feed
---
Latest Forex Analysis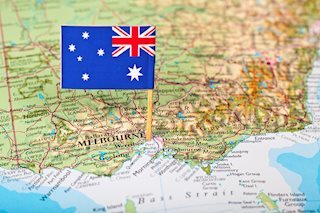 AUD/USD declines to 0.6713 at the start of Tuesday's Asian session. In doing so, the Aussie pair registers the fourth consecutive negative day and coronavirus is the catalyst to blame. Traders are now awaiting fresh clues from RBA minutes, up for publishing at 00:30 GMT, for near-term direction.
AUD/USD News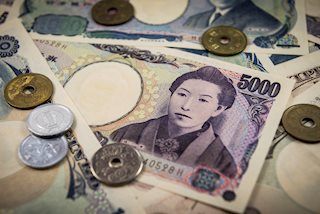 USD/JPY idles at the top of the day's range in holiday thin markets, oscillating around 109.93 having travelled from a low of 109.71 to a high of 109.96.
USD/JPY News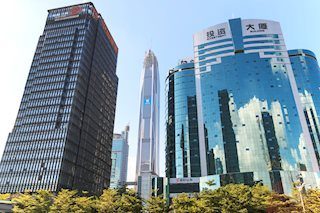 Coronavirus third straight day of a drop in new cases; Financial and commodity markets are in recovery. Markets have been encouraged by the Chinese authorities early response to the outbreak. Disruptions outside China are likely to be limited to parts of Asia.
Read more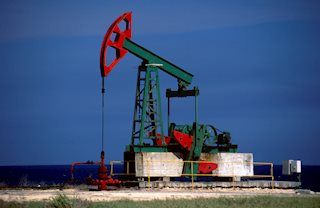 WTI declines to $52.20 during the Asian session on Tuesday. The energy benchmark recently dropped below the short-term ascending support line while extending its weakness below 100-bar EMA.
Oil News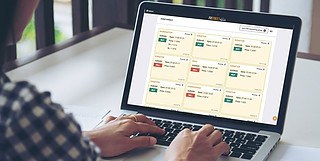 FXStreet Signals offers access to explanatory live webinars, real-time notifications when signals are triggered and exclusive membership to the company's Telegram group, where users get direct guidance by our analysts and get room to discuss and interact.
More info
---