Market Talk: US and China have signed the deal
ASIA:
After more than two years of rising tension, the US and China have signed a deal aimed at calming trade frictions. The agreement has been hard-fought, but it is unclear how much economic relief from their trade war it will offer. Tariffs will largely remain in place. Analysts say it's unlikely that the deal will produce gains sufficient to outweigh the losses already suffered.
The United States will maintain tariffs on Chinese goods until the completion of a second phase of a USChina trade agreement, U.S. Treasury Secretary Steven Mnuchin said on Tuesday, a day before the two sides signed an interim deal. Mnuchin told reporters that President Donald Trump could consider easing tariffs if the world's two largest economies move quickly to seal a follow-up agreement.
President Donald Trump is considering visiting India next month, for what would be his first visit to the world's largest democracy since he took office three years ago. Prime Minister Narendra Modi is seeking to build close ties with Washington. He had previously invited Trump to attend India's annual Republic Day parade later this month, but the US officials said it would clash with the president's State of the Union address.
India is planning to cut some imports from Turkey and widen curbs on palm oil from Malaysia to oil, gas, and other products, government officials said, targeting the two Muslim-majority countries for their criticism of India's policy towards Kashmir. New Delhi is now planning to restrict buying of petroleum, aluminum ingots, liquefied natural gas, computer parts, and microprocessors from Malaysia. They are also seeking to cut imports of oil and steel products from Turkey.
A spike in India's retail inflation in December has raised the chances the Reserve Bank of India (RBI) will put rate cuts on hold for some time despite economic growth languishing at more than six-year lows. RBI has cut rates by a total of 135 basis points in five moves in 2019 and shocked markets by holding rates steady at its December meeting.
A controversial new law meant to combat "fake news" online but widely criticized for granting the Singaporean government sweeping powers to choke dissent is coming up for a legal challenge tomorrow. The law, called the Protection from Online Falsehoods and Manipulation Act (POFMA), requires individuals or platforms to issue correction notices in cases where the government deems a post to be false or misleading, and if enforcing the law would be in the "public interest." Since taking effect last October, the law has been used four times—all against opposition or dissident figures. US-based rights group Human Rights Watch notes it only takes a single government minister to make a determination of falsehood and order a correction. Failure to comply could result in hefty fines and even prison time. Defending the law, the government said this month that it was merely a "coincidence" that the law so far has only ensnared its opponents. The opposition Singapore Democratic Party doesn't think so, and is putting up a fight.
The major Asian stock markets had a mixed day today:
Shanghai decreased 16.78 points or -0.54% to 3,090.04
Kospi decreased 7.90 points or -0.35% to 2,230.98
ASX 200 increased 32.60 points or 0.47% to 6,994.80
NIKKEI 225 decreased 108.59 points or -0.45% to 23,916.58
Hang Seng decreased 111.55 points or -0.39% to 28,773.59
SENSEX decreased 79.90 points or -0.19% to 41,872.73
The major Asian currency markets had a mixed day today:
AUDUSD decreased 0.0005 or 0.07% to 0.6890
NZDUSD increased 0.0002 or 0.04% to 0.6611
USDJPY increased 0.0910 or 0.08% to 109.9520
USDCNY decreased 0.0122 or 0.18% to 6.8907
Precious Metals:
Gold increased 5.35 USD/t oz. or 0.35% to 1,554.00
Silver increased 0.1142 USD/t. oz or 0.64%% to 17.9265
Some economic news from last night:
South korea:
Unemployment Rate (Dec) increased from 3.6% to 3.8%
Japan:
M2 Money Stock (YoY) remain the same at 2.7%
M3 Money Supply (Dec) increased from 1,825.8T to 1,831.3T
New Zealand:
FPI (MoM) (Dec) increased from -0.7% to -0.2%
Indonesia:
Export Growth (YoY) (Dec) increased from -5.67% to 1.28%
Import Growth (YoY) (Dec) increased from -9.24% to -5.62%
Trade Balance (Dec) increased from -1.33B to -0.03B
Some economic news from today:
India:
M3 Money Supply decreased from 10.4% to 10.1%
Trade Balance (Dec) decreased from 12.12B to 11.25B
Japan:
Machine Tool Orders (YoY) increased from -37.9% to -33.6%
EUROPE/EMEA:
Iranian President Rouhani told the Iranian public via a televised announcement that the EU has failed to live up to their side of the nuclear agreement and the US caused instability in the Middle East. He told the US troops to leave the region and to apologize to Iran for its previous crimes. He called the troops insecure and said perhaps EU troops might be in danger tomorrow.
The German economy grew at 0.6% in 2019, meaning the weakest growth since 2013. The crippled auto industry and questions over Brexit were to blame. The service sector was the only sector that expanded YoY. The economy has been expanding over the past 10 years, which is the longest period since Germany was united.
Russia's government resigned today, as President Putin it to appoint the current head of tax Mikhail Mishustin. Putin wishes to continue making constitutional changes to the current government. There was no official reason as to why Dmitry Medvedev Prime Ministers government was forced to resign or had quit themselves.
The UK CPI YoY data came in at the slowest rate since November 2016 in December, paving the way for more of a reason for BOE to slash rates.
The major Europe stock markets had a mixed day today:
CAC 40 decreased 8.28 points or -0.14% to 6,032.61
FTSE 100 increased 20.45 points, or 0.27% to 7,642.80
DAX 30 decreased 24.19 points or -0.18% to 13,432.30
The major Europe currency markets had a mixed day today:
EURUSD increased 0.0031 or 0.28% to 1.1158
GBPUSD increased 0.0006 or 0.05% to 1.3028
USDCHF decreased 0.0036 or 0.37% to 0.9636
Some economic news from Europe today:
Norway:
Trade Balance (Dec) increased from 18.8B to 25.6B
France:
French CPI (YoY) increased from 1.0% to 1.5%
French CPI (MoM) (Dec) increased from -0.1% to 0.5%
French HICP (MoM) (Dec) increased from 0.1% to 0.5%
French HICP (YoY) (Dec) increased from 1.2% to 1.6%
Spain:
Spanish CPI (MoM) (Dec) decreased from 0.2% to -0.1%
Spanish CPI (YoY) (Dec) increased from 0.5% to 0.8%
Spanish HICP (MoM) (Dec) decreased from 0.0% to -0.1%
Spanish HICP (YoY) (Dec) remain the same at 0.8%
Germany:
German GDP Annual decreased from 1.50% to 0.60%
UK:
Core CPI MoM (MoM) (Dec) decreased from 0.2% to 0.0%
Core CPI (YoY) (Dec) decreased from 1.7% to 1.4%
Core PPI Output (YoY) (Dec) decreased from 1.1% to 0.9%
Core PPI Output (MoM) (Dec) remain the same at -0.1%
Core RPI (YoY) (Dec) decreased from 2.3% to 2.2%
Core RPI (MoM) (Dec) increased from 0.2% to 0.3%
CPI (MoM) (Dec) decreased from 0.2% to 0.0%
CPI (YoY) (Dec) decreased from 1.5% to 1.3%
CPI, n.s.a (Dec) decreased from 108.55 to 108.53
PPI Input (MoM) (Dec) decreased from 0.5% to 0.1%
PPI Input (YoY) (Dec) increased from -1.9% to -0.1%
PPI Output (MoM) (Dec) increased from -0.2% to 0.0%
PPI Output (YoY) (Dec) increased from 0.5% to 0.9%
RPI (MoM) (Dec) increased from 0.2% to 0.3%
RPI (YoY) (Dec) remain the same at 2.2%
Euro Zone:
Reserve Assets Total (Dec) increased from 808.04B to 813.58B
Industrial Production (MoM) (Nov) increased from -0.9% to 0.2%
Industrial Production (YoY) (Nov) increased from -2.6% to -1.5%
Trade Balance (Nov) decreased from 28.0B to 20.7B
US/AMERICAS:
The United States and China signed phase one of the historic trade deal this Wednesday. "We mark more than just an agreement. We mark a sea change in international trade," President Donald Trump announced at the signing ceremony held at the White House. Chinese President Xi did not attend the ceremony at the White House. However, President Xi presented his delegates with a personal letter to President Trump in which he states the signing of phase one is a sign that the two countries can resolve their differences. Economic advisor Larry Kudlow proclaimed that the deal will bring one million additional jobs to the US and increase the US' GDP by at least half a percentage point.
The Office of the United States Trade Representative (USTR) removed China from its list of currency manipulators earlier in the week. According to the USTR, both parties agree to "refrain from competitive devaluations and targeting of exchange rates." A dispute resolution clause was added to phase one of the agreement to ensure both parties can amicably resolve any issues that may arise. Additionally, China agreed to curtail illegal intellectual property practices, although the fine-tuning of that promise will likely come in a future phase of the deal.
One of the US' largest demands was for China to increase their spending on US goods. China agreed to buy $200 billion worth of US goods over the next two years. Manufactured goods will compose the bulk of spending ($32.9 billion in 2020, $44.8 billion in 2021), followed by energy goods ($18.5 billion in 2020, $33.9 billion in 2021), services ($12.8 billion in 2020, $25.1 billion in 2021), and agriculture ($12.5 billion in 2020, $19.5 billion in 2021).
The majority of US-imposed tariffs will remain in place. The US agreed last month to suspend tariffs on an additional $160 billion worth of Chinese goods. Additionally, the US lowered its tariff rate on $112 billion worth of Chinese goods to 7.5% from 15%. However, $250 billion worth of Chinese imports will still be subject to a 25% tariff. Treasury Secretary Steven Mnuchin told Fox Business that the remaining tariffs will remain in place until phase two of the agreement is complete. ""If the president gets a phase two quickly, he'll consider releasing tariffs as part of phase two. If not, there won't be any tariff relief. It has nothing to do with the election or anything else. There's no secret agreement," Mnuchin stated, rebuking claims that the postponement of phase two was an attempt to gain leverage in this year's presidential election.
Despite progress, there is still a lot more to negotiate. Trade Representative Robert Lighthizer stated in an interview with Fox Business that there is still an economic imbalance between the two countries and the agreement will only work if both parties agree to strict adherence. Lighthizer noted that purchasing commitments will be easy to enforce, however other items could present a problem. "We will have people looking at whether or not they're living up to their commitments on tech transfer, on IP, on financial services, opening on agriculture standards issues and the like," Lighthizer stated, "We'll bring cases. We'll bring actions against them if they don't, but for right now, this is a really, really big agreement — a huge step forward."
US Market Closings:
Dow advanced 90.55 points or 0.31`% to 29,030.22
S&P 500 advanced 6.14 points or 0.19% to 3,289.29
Nasdaq advanced 7.37 points or 0.08% to 9,258.70
Russell 2000 advanced 6.66 points or 0.40% to 1,682.40
Canada Market Closings:
TSX Composite advanced 62.27 points or 0.36% to 17,415.17
TSX 60 advanced 3.63 points or 0.35% to 1,037.11
Brazil Market Closing:
Bovespa declined 1,218.05 points or -1.04% to 116,414.35
ENERGY:
OPEC expects the US to take more of its market in 2020. The report suggests that with higher global growth the demand for oil will increase, but the majority of demand is heading for US shale rather than OPEC oil. The growth expected by the group will be 0.14 m barrels per day.
The EIA reported that a surprise draw of inventories of 2.5 million barrels compared with estimates of around 500k.
The oil markets had a negative day today:
Crude Oil decreased 0.4482/BBL or -0.77to 57.7149
Brent decreased 0.4899 USD/BBL or -0.76% to 63.8141
Natural gas decreased 0.0596 USD/MMBtu or -2.77% to 2.0914
Gasoline decreased 0.0156USD/GAL or -0.93% to 1.6562
Heating oil decreased 0.0155 USD/GAL or -0.81% to 1.8927
Top commodity gainers: Platinum(2.09%),Palladium(1.65%),Canola(1.35%), and Wheat(0.87%)
Top commodity losers: Bitumen(-10.06%), Natural Gas(-2.77%), Oat (-2.26%), and Palm Oil(-2.24%)
The above data was collected around 11.40 am EST on Wednesday.
BONDS:
Japan 0.01%(-1bp), US 2's 1.58% (-1bps), US 10's 1.79%(-2bps); US 30's 2.25%(-3bps), Bunds -0.21% (-1bp), France 0.05% (-3bp), Italy 1.37% (-3bp), Turkey 10.89% (-45bp), Greece 1.40% (-48bp), Portugal 0.40% (-3bp), Spain 0.45% (-3bp) and UK Gilts 0.64% (-8bp).
German 30-Year Bund Auction increased from 0.140% to 0.310%
Investment and financial consultancy services are offered on behalf of Armstrong Economics. PEI does NOT provide personal guided advice for any individuals regardless of residency or nationality. PEI provides forecasting based upon objective computer models in most leading financial centers worldwide through its affiliates and/or representative arrangements. The information provided is believed to be reliable, however accuracy and completeness are not guaranteed. This information is offered to professional investors and institutions. PEI does trade on a proprietary basis in selected markets around the world. PEI accepts NO managed accounts on behalf of any individuals no matter the country of residence or origin. PEI predominantly engages in hedging contracts and currency overlay business on behalf of business and institutions. Individuals seeking to use the forecasting services of PEI should seek the advice of professionals, as appropriate, regarding the evaluation of any specific information, opinion, advice or other content relative to their personal financial investment situation. Keep in mind that a forecast in the local currency of that instrument may prove to be correct but a swing in the underlying currency can make that same forecast dangerous to someone investing in a different currency.
Analysis feed
---
Latest Forex Analysis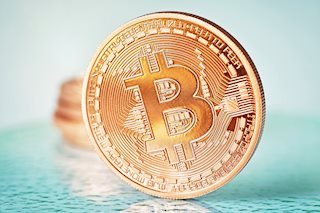 The crypto board starts the week stuck on critical levels. The war for dominance has been favorable to Ethereum for weeks, and the graphics seem to indicate that it's now Bitcoin's turn to win a few battles.
Read more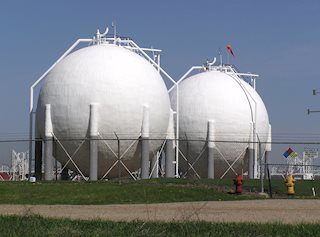 WTI (futures on Nymex) climbed nearly 1.50% in a bid to test the $42 mark on Monday, in the wake of the upbeat outlook painted by Saudi Aramco's CEO Nasser and expectations that Iraq will cut output in August.
Oil News
---