China Dumping Large Amounts of US Treasury Bonds
Friday was a surprising day for world markets as The Peoples Bank of China (PBOC) announced some interesting data points that have some marked implications for the US. The news wires were awash with commentary on the mystery appearance of an additional 600 tonnes of Gold on the PBOC's balance sheet. However, the real story was missed and that is the massive net change to China's foreign exchange reserves.
A quick review of the central bank's foreign exchange reserves showed a significant decline of $17.3 billion leaving the experts guessing as to its disposition. However, a cursory review of China's treasury holdings, along with data released by their offshore dealer Euro-Clear, showed something interesting. It would appear that the fall in China's Forex Reserves mirror a decline in their treasury holdings. Subsequently, it would appear that the Asian powerhouse has aggressively sold over $107 billion of their treasury holdings quietly through their Belgium based dealers.
What is so unusual about this is that the vast majority of assets that have been liquidated are, in fact, USD denominated. The sale of treasury assets represents the 4th consecutive quarter of FX reserve depletion and JP Morgan estimates the total cumulative capital outflow at $520bn.
The continued capital outflow and dumping of US Treasury Bonds is interesting in that it may go some of the way to explaining the current liquidity issues that exist in US Bond markets. For some time major traders and institutions have noted that liquidity seems to be drying up and positions that could be liquidated in a single call now seems to require multiple deals till filled.
The implications to the FX market from the dumping of these assets is profound, however, many are now questioning whether China is being forced into liquidating these assets based on a significant capital outflow. If that indeed is the case, then China is currently facing cash fleeing offshore like never before and this poses real risks to the Asian power house.
At the time of writing, China still maintains a massive stock of 10-Year US Treasury notes in the amount of approximately $1.3 Trillion. However, if the current trend of liquidation continues then it begs the question as to what happens when whoever has been absorbing the selling decides to no longer bid.
Ultimately, any move to dump further large tranches of US debt instruments on what is effectively an illiquid market could cause some significant ramifications to both China and the US. So keep a close eye on the PBOC's FX Reserves in the coming months because that is really where the story is.
Risk Warning: Any form of trading or investment carries a high level of risk to your capital and you should only trade with money you can afford to lose. The information and strategies contained herein may not be suitable for all investors, so please ensure that you fully understand the risks involved and you are advised to seek independent advice from a registered financial advisor. The advice on this website is general in nature and does not take into account your objectives, financial situation or needs. You should consider whether the advice is suitable for you and your personal circumstances. The information in this article is not intended for residents of New Zealand and use by any person in any country or jurisdiction where such distribution or use would be contrary to local law or regulation. Knight Review is not a registered financial advisor and in no way intends to provide specific advice to you in any form whatsoever and provide no financial products or services for sale. As always, please take the time to consult with a registered financial advisor in your jurisdiction for a consideration of your specific circumstances.
Feed news
Join Telegram
---
Recommended Content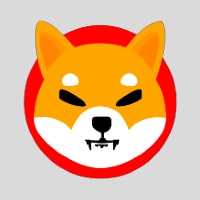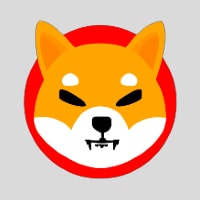 Shytoshi Kusama, the project lead for Shiba Inu, has dropped a teaser about Shiba Eternity games for the SHIB community. Proponents expect the launch of the collectible card game to be a bullish catalyst for Shiba Inu price.
Read more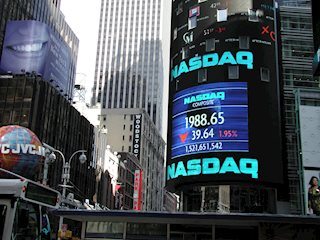 Equity markets remain at the precipice of a technical collapse, which we examine in the weekly long-term chart below. The overall picture remains one of nervousness ahead of the upcoming Q3 earnings season.
Read more
---