Market Comment - Financial markets find support in Central banks
Equity rally while bond yield remained broadly steady as several central banks signaled a potential easing if needed.
The Federal Reserve cut interest rate by 25bps p to 1.75-2.0% yesterday, as expected, and made minor changes in the statement. Economic projections were little changed (2019 GDP 2.2% +0.1pp). Although median projection of the Fed Funds signaled no additional cuts, reflecting divided Board, a growing faction on the committee expecting one additional cut. Moreover, Mr. Powell left the door open for further cuts if needed. The Fed did not add additional measures to cope with the surge in repo markets, falling short of market expectations. However, Fed Chairman said in the short-term, resuming "organic" balance sheet growth and a repo facility could be needed (see). Regarding this, The Fed was forced to intervene again today (for the third day in a row) to address liquidity constraint in repo markets, injecting $75bn in an oversubscribed auction.
Other Central banks hinted potential easing actions. Following the Fed, Bank of Japan today left the monetary policy unchanged but hinted potential increase in stimulus in October. The Bank of England tone was dovish, saying global growth and Brexit uncertainties weighed on UK growth, while hard-Brexit would worsen the problem. On the other hand, Swiss National Bank offered banks additional relief from its negative interest rates, increasing the amount of reserves that are not charged at negative rates.
The US and Chinese officials will resume talks today, aiming at finding a common ground on agriculture and intellectual property ahead of October high-level official meeting.
Activity remain robust in the US, today housing figures and Philadelphia Fed business outlook were above expectations, while weekly jobless claims grew less than expected. However, the OECD cut its world economic outlook below 3% (to 2.9 from 3.2%) due to trade conflict. This would be the weakest annual growth rate since the financial crisis, with downside risks continuing to mount.
Sovereign yields were broadly steady, as well as the peripheral risk premium
Equity market rebounded, led by the banking sector in Europe, while the declined equity volatility suggests the improvement in market mood. The European banks requested Eur 3.4bnt at today's first TLTROIII, which is a low demand compared to previous auctions.
In FX, US dollar inched down, while JPY appreciated after the BoJ failed to cut rate today, while most EM slightly depreciated, especially the BRL as the central bank signaled further easing after cutting interest rate
Yesterday Brent prices increased 1.6%. Although Saudi Arabia said that oil production should be restored by the end of the month, concerns about potential actions against Iran keep the volatility in this market.
This document was prepared by Banco Bilbao Vizcaya Argentaria's (BBVA) Research Department on behalf of itself and its affiliated companies (each a BBVA Group Company) for distribution in the United States and the rest of the world and is provided for information purposes only. The information, opinions, estimates and forecasts contained herein refer to that specific date and are subject to changes without notice due to market fluctuations. The information, opinions, estimates and forecasts contained in this document have been gathered or obtained from public sources believed to be correct by the Company concerning their accuracy, completeness, and/or correctness. This document is not an offer to sell or a solicitation to acquire or dispose of an interest in securities.
Analysis feed
---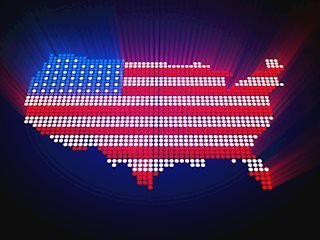 The US and China reached a limited trade deal on Friday a first step on the path to what both sides said could be a more comprehensive pact later in the year. President Trump said the countries reached a "very substantial phase one deal".
Read more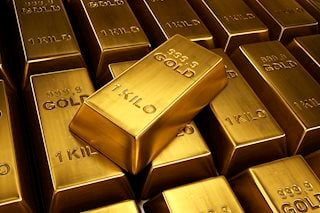 With the US and China near to end the two-year-old trade tussle, Gold bears give little importance to doubts over soft Brexit and tension surrounding Syria while flashing $1,484.70 as a quote during Monday's Asian session.
Gold News
---