Is this the beginning of the end for Hong Kong's autonomy?
Russian dictator and revolutionary Lenin who overthrew the Tsarist regime made a famous quote "There are decades where nothing happens; and there are weeks where decades happen." We are experiencing something that lives up to that quote.
On Friday, the Chinese Communist Party unveiled details of a plan to impose national security laws on Hong Kong. The true colors of the authoritarian regime in China are at full display to the rest of the world.
The autonomy, democratic institutions and civil liberties, which have been key factors in preserving Hong Kong's special status as One Country, Two systems and its future is clearly under threat.
US was quick to react to it. The US announced on Friday it would add 33 Chinese firms and institutions to an economic blacklist for helping the regime to spy on its minority Uighur or because of ties to weapons of mass destruction and China's military. The US is getting explicit on the nuts and bolts of its long-standing feud with China. This will have major implications on US domestic politics, geopolitical issues and other economic developments going forward.
Americans hold extraordinarily negative views on China and both candidates will want to tap into it.
Market movements were fairly subdued yesterday considering the long weekend in US on Monday due to Memorial Day. Let's get into the details.
Equities
Friday had the weakest total stock market volume in three months. The advance/decline was nothing to talk about at 1.26:1. Up and down volume was slightly negative but for the week, all the three major indexes were slightly higher than 3%.
On Wednesday, the S&P 500 made a new recovery high at 2980 in between our projected window of 2975-2985. It looks like it has completed the bearish rally but if there is some more bullish potential left it can rise to the 200-day moving average at 3007 or to 3024 to fill a gap that exists from Mar 05.
Bonds
The bonds are going through some repeated corrective patterns and looks like it is ready to resolve it soon. A move below the May 19 low on a closing basis should open up the doors for much significant lower levels.
Euro
With the recent break up in Euro it has opened up conflicting possibilities. There is a developing triangle and triangles are mostly difficult to trade. If the closing levels hold, there is a risk Euro can rise to 1.1200-1.1235. A move below 1.0727 the low of 24 April, should invalidate this possibility.
Price action in gold is not very convincing but the intraday top at 1766 on May 18 could hold. Strong resistance remains in between 1790-1805.
NOT investment advice - for informational purposes only. Breezy Briefings' publications contain information, opinions and data that Breezy Briefings considers being accurate or based on the date of their creation, based on the economic, commercial financial or market context at the time. It does not constitute either a personalized investment recommendation or a general investment recommendation. The information provided comes from the best sources, however, Breezy Briefings cannot be held responsible for any errors or omissions that may emerge. Readers and recipients are requested to consult with a professional legal, tax, accounting, investment advisors before making any material decisions. This publication does not constitute an offer to sell or investment advice and does not engage the responsibility of Breezy Briefings.
Analysis feed
---
Latest Forex Analysis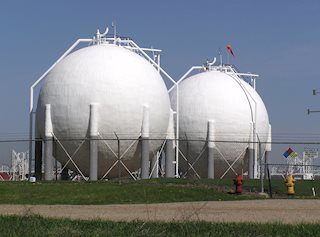 WTI defies the late-Friday recovery moves while slipping from $40.80. Saudi Arabia pushes for two million barrels a day output cut, IEA improves on oil demand forecast. Risk-tone remains mildly positive amid virus woes, US-China tension.
Oil News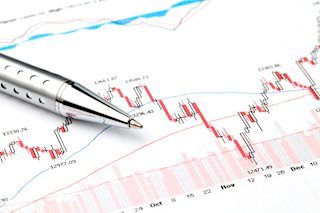 The S&P 500 will be a key theme on Q2 earnings this week, traders watching the banks for guidance. Wall Street stocks remain in bullish territory, but the S&P 500 is on thin-ice while below the June highs.
Read more
---