Headline overload: Liquidity inspired equity market rally amidst not quite ready for prime-time currency war
Extremely Dovish Fed comment' from highly regarded Federal Reserve Chair of New York John Williams is driving the reversal of the US Dollar after he spoke about an academic research report which swelled bets for a 50 bp rate cut in July and triggering liquidity inspired rally across Global equity markets.
*WILLIAMS CURRENTLY ESTIMATES NEUTRAL RATES IN U.S. AROUND 0.5%
"Our current estimates of r-star in the United States are around half a per cent. That's now lower than at any time before the Great Recession.2 We've seen similar declines in r-star in other advanced economies, including in Japan and the euro area."
In summary, the paper suggests the current Fed Funds rate is 200 bp above the long-run neutral interest rate. But more importantly, it supports the markets dovish view and would imply that the 100bp of cuts priced into 2020 (or 75bp for 2019). And even then, it implies that policy isn't overly loose but merely contractionary.
Even in the context of an academic report, it does provide a glimpse into the Fed thinking and even more poignant is the fact a moderate Fed voter presented the research paper.
Asia markets are trading well this morning revelling in the best of both worlds. Indeed, nothing rings the rally bell louder for Asia investors than lower U.S. interest rates and a weaker dollar
But today's equity rally will fall well short of liquidity induced frenzy after the market realised Fed Williams was not talking about Fed policy but rather presenting an academic paper. Especially with the US administration in the market ear reminding everyone that nothing constructive is developing on the trade war front.
Oil markets
Price action speaks louder than words as consumption and growth data continued to dampen prices even in the face of a deluge of central bank easing.
It's not central bank liquidity that oil markets need but global economic growth. All the money in the world isn't going to alleviate the fact markets are mired in a trade war-induced global economic slump that is factoring in both consumer and industrial consumption metrics.
And with US-China marking little progress on a trade deal, its more likely consumption metrics will worsen before improving anytime soon.
You know things are dire when central bank sugar coating fails to get a rise and weaker consumption metrics completely blot out middle east oil supply risk premiums.
Iranian television announced the country seized a foreign oil tanker over the weekend, and late in the session, the U.S. President announced the U.S. military had shot down an Iranian drone that had moved close to a U.S. warship in the Persian Gulf. Oil prices moved a little higher after the drone news, but notably, prices still fell 2.6% from Wednesday.
Gold
Besides the uber dovish lean from Fed Williams academic report, he presented overnight. There are logical but some equally sinister forces working in Gold favour this morning.
Logical
Central banks around the world are clambering to ease monetary policy triggering more and more hawks fly the coop, which is a considerable boost for Gold price.
The Federal Reserve looks primed to deliver on the market wishes of 75 basis points in cuts for 2019 while not ruling out a policy bazooka 50 bp cut in July as Fed speakers one by one stick to the script unwavering from the current dovish guidance.
The Dalio effect and a herd mentality have boosted demand after the market was caught by surprise regarding his "paradigm shift article " on Linkedin that suggests the famous hedge fund manager is hedging risk in low rate environment through Gold. Indeed, music to Gold investor's ears.
Sinister
Treasury Secretary Mnuchin suggested that the U.S. administration is "not for now "shifting to a weaker USD policy which doesn't exactly rule out USD dollar currency intervention at some point, which returns focus to the Trump factor whose policies are motivated more by domestic politics than economic realities. If the President weaponised trade to get his way with Mexico, who's to say he won't weaponise the dollar to get back at Europe.
But in no uncertain terms, while sending a warning shot across the Eurozone bow, Mnuchin reminded the world that the U.S. is prepared to weaponise the dollar if anyone sidesteps U.S. oil sanction on Iran.
"If you want to participate in the dollar system you abide by U.S. sanctions," Mr Mnuchin said after discussing Iran and other issues with his French counterpart Bruno Le Maire on the sidelines of a G7 financial meeting in France. (F.T.)
SPI Asset Management provides forex, commodities, and global indices analysis, in a timely and accurate fashion on major economic trends, technical analysis, and worldwide events that impact different asset classes and investors.
Our publications are for general information purposes only. It is not investment advice or a solicitation to buy or sell securities.
Opinions are the authors — not necessarily SPI Asset Management its officers or directors. Leveraged trading is high risk and not suitable for all. Losses can exceed investments.
Feed news
---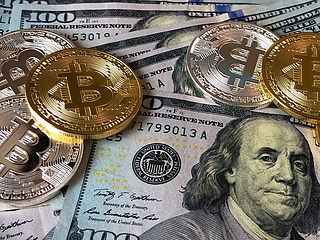 Bitcoin open interest volume by expiry date indicates a majority of bearish sentiment in the market. BTC options worth roughly $2 billion will expire by the end of this week. However, options expiry has correlated with massive liquidations and price crashes in the past.
Read more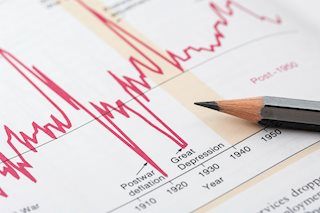 More than double than pre-pandemic – the 5% annualized growth rate expected for the fourth quarter is a reason to be cheerful. That may boost the dollar, but not stocks, which are wary of tighter monetary policy from the Fed.
Read more
---