Putin Adviser Warns U.S. On USD As Reserve Currency And "Crash" Of U.S. Financial System
Today's AM fix was USD 1,339.50, EUR 973.90 and GBP 802.87 per ounce.
Yesterday's AM fix was USD 1,344.25, EUR 975.58 and GBP 803.50 per ounce.
Gold climbed $26.80 or 2.02% yesterday to $1,351.40/oz. Silver rose $0.26 or 1.23% at $21.43/oz.

U.S. Dollar Index, 1968-March 4, 2014 - (Bloomberg)
Gold dropped 0.8% today as equities bounced higher after reports that Russian President Vladimir Putin had ordered troops engaged in exercises in an area which borders Ukraine to return to their base.
Gold rallied to a four-month high yesterday after investors sold risk assets following Russia's military intervention, which prompted the United States to look at a series of economic and diplomatic sanctions to isolate Moscow.
As ever, it is always difficult to be prescriptive and pinpoint price movements on specific events. It is arguable, that gold could have risen over 1.5% yesterday even if events in Ukraine were not leading to a deterioration in relations between Russia and the West.
This is because gold still has strong fundamentals which is leading to robust global demand - especially from China.
However, the situation in the Ukraine is potentially one of the greatest geopolitical risks since the end of the Cold War.
A senior adviser to Putin said this morning that if the United States were to impose sanctions on Russia over Ukraine, Moscow might be forced to drop the dollar as a reserve currency and refuse to pay off loans to U.S. banks.
As newswires reported the comments from Putin's senior aide Glazyev, the USD Index fell marginally to session lows and broke below 80.00 before recovering.
Russia could reduce to zero its economic dependency on the United States if Washington agreed sanctions against Moscow over Ukraine, politician and economist Glazyev said, warning that the American financial system faced a "crash" if this happened.
Sergei Glazyev, a senior adviser to President Putin, added that if Washington froze the accounts of Russian businesses and individuals, Moscow will recommend to all holders of U.S. treasuries to sell their U.S. government debt.
Glazyev is often used by the authorities to stake out a hardline stance. He does not make policy but has the ear of Putin and would be aligned with the more hawkish elements in the Russian government and military.
"We would find a way not just to reduce our dependency on the United States to zero but to emerge from those sanctions with great benefits for ourselves," said Kremlin economic aide Sergei Glazyev.
He told the RIA Novosti news agency Russia could stop using dollars for international transactions and create its own payment system using its "wonderful trade and economic relations with our partners in the East and South."
Russian firms and banks would also not return loans from American financial institutions, he said.
"An attempt to announce sanctions would end in a crash for the financial system of the United States, which would cause the end of the domination of the United States in the global financial system," he added.
Late Monday, U.S. President Barack Obama said the U.S. plans to impose penalties on Russia unless it withdraws its military forces, and on Tuesday, Russia reportedly called troops on military exercises back to their bases.
Glasyev's comments were likely sanctioned by the Kremlin and by Putin himself. They would appear to be a warning to the U.S. regarding isolating Russia politically and imposing economic sanctions.
If diplomacy does not prevail, then trade wars and currency wars will ensue with attendant consequences for the already vulnerable financial system and global economy.
The 7 Key Gold Storage Must Haves
A diversification into gold remains prudent and will again protect investors, both retail and institutional, pensions owners and savers, over the medium and long term. However, this is only the case if the gold owned is physical bullion coins and bars and not digital gold, pooled gold or paper gold. Fully segregated and fully allocated gold coin and bar storage remains the safest way to own gold.
Download your copy of 7 Key Allocated Gold Storage Must Haves here.
Feed news
---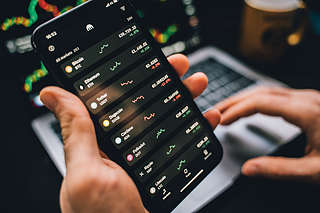 Shiba Inu price is due for a retracement after rallying 113% in less than three days. The MRI displays a major sell signal, hinting at a correction that could extend 17%.
Read more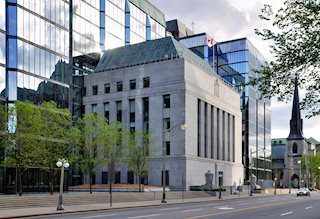 The Bank of Canada is expected to continue tapering its asset purchases and maintain its current rate posture when it concludes it meeting on Wednesday at 10:00 am EDT. Overnight rate projected to be unchanged at 0.25%.
Read more
---