Major Developments
Prices for an array of consumer goods rose less than expected in August in a sign that inflation may be starting to cool. The US CPI, increased 5.3% from a year earlier.
Eurostat confirmed that the annual rate of increase in the euro area's CPI jumped from a 2.2% pace for July to 3.0% in August.
India's foreign exchange reserves declined by USD 1.34 billion to USD 641.11 billion in the week ended September 10, 2021.
USDINR Weekly performance & Outlook
The USDINR pair made a gap up opening at 73.60 levels. The pair remained volatile during the week and finally closed at 73.48 levels.
The Indian rupee was slightly up against the dollar as foreign banks sold the US dollar in early trade, likely for foreign portfolio fund inflows into Indian equities.
Market participants stated that the momentum in domestic equities on the back of recently-announced reform measures such as relief steps for telecom companies and approval by the Union Cabinet to set up a bad bank has resulted in buying interest from foreign portfolio investors.
On the last trading day, the greenback gained against most currencies as the upbeat US retail sales data bolstered investor expectations that the US Federal Reserve will soon start tapering stimulus. The central bank's two-day policy meeting is scheduled for Tuesday-Wednesday.
India's annual WPI rose to 11.39% in August from the previous month's 11.16%, Retail inflation based on CPI eased to a four-month low of 5.3% in August due to moderation in food prices along with a high base effect.
India's exports grew by 45.76% to USD 33.28 billion in August, compared to USD 22.83 billion in the same month last year. The trade deficit widened to USD 13.81 billion in August from USD 8.2 billion in the same month last year.
We are perhaps in a phase where the emergence of growth concerns is increasing anticipation around the delay in rolling back ultra-accommodative measures by central banks like the Fed also further liquidity injections and monetary policy support from central banks like PBoC. This is keeping risk assets supported.
The most important event in the coming week would be the US Fed policy (Wednesday 22nd Sept, 11:30 IST). It would be interesting to see whether the Fed goes ahead with the taper announcement in this policy itself or waits to buy some more time. Concerns from China, continuing threat from the Delta variant may just result in a more cautious approach from the Fed. The USDINR pair is likely to trade with a neutral to bullish bias in the week ahead and is likely to trade in a range of 73.20 - 74.30 in the coming week.
This report has been prepared by IFA Global. IFA Global shall not be in any way responsible for any loss or damage that may arise to any person from any inadvertent error in the information contained in this report. IFA Global nor any of directors, employees, agents or representatives shall be held liable for any damages whether direct, indirect, special or consequential including lost revenue or lost profits that may arise from or in connection with the use of the information. No liability whatsoever is accepted for any loss arising (whether direct or consequential) from any use of the information contained in this report. This statement, prepared specifically at the addressee(s) request is for information contained in this statement. All market prices, service taxes and other levies are subject to change without notice. Also the value, income, appreciation, returns, yield of any of the securities or any other financial instruments mentioned in this statement are based on current market conditions and as per the last details available with us and subject to change. The levels and bases of, and reliefs from, taxation can change. The securities / units / other instruments mentioned in this report may or may not be live at the time of statement generation. Please note, however, that some data has been derived from sources that we believe to be reliable but is not guaranteed. Please review this information for accuracy as IFA Global cannot be responsible for omitted or misstated data. IFA Global is not liable for any delay in the receipt of this statement. This information is strictly confidential and is being furnished to you solely for your information. This information should not be reproduced or redistributed or passed on directly or indirectly in any form to any other person or published, copied, in whole or in part, for any purpose. This report is not directed or intended for distribution to, or use by, any person or entity who is a citizen or resident of or located in any locality, state, country or other jurisdiction, where such distribution, publication, availability or use would be contrary to law, regulation or which would subject IFA Global to any registration or licensing requirements within such jurisdiction. The information given in this report is as of the date of this report and there can be no assurance that future results or events will be consistent with this information. IFA Global reserves the right to make modifications and alterations to this statement as may be required from time to time. However, IFA Global is under no obligation to update or keep the information current. Nevertheless, IFA Global is committed to providing independent and transparent information to its client and would be happy to provide any information in response to specific client queries. Neither IFA Global nor any of its directors, employees, agents or representatives shall be liable for any damages whether direct, indirect, special or consequential including lost revenue or lost profits that may arise from or in connection with the use of the information. The information provided in these report remains, unless otherwise stated, the copyright of IFA Global. All layout, design, original artwork, concepts and other Intellectual Properties, remains the property and copyright IFA Global and may not be used in any form or for any purpose whatsoever by any party without the express written permission of the copyright holders.
Feed news
---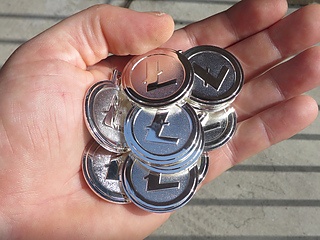 Litecoin price is on the penultimate leg of a technical formation that will catalyze a quick bull rally. LTC needs to clear one critical hurdle to kick-start a run-up to levels last seen more than a month ago. Litecoin price has been on a slow but steady uptrend since Oct 13.
Read more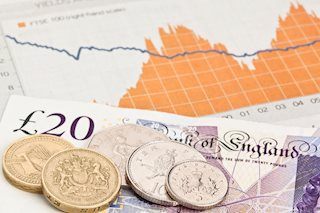 Netflix stock falls nearly 1% on Friday ahead of earnings. NFLX releases earnings on Tuesday, October 19, after the close. Netflix stock has been boosted by the success of Squid Game.
Read more
---