FX Weekly: DXY vs. EUR/USD and EUR cross pairs
DXY continues to dictate currency and all market prices. The rise to 114.00's offers vital average supports every 100 pips from 113.00 to 89.00's. DXY closed at 112.17 and trades between 113.15 above and 112.10 below. Ranges trade roughly 100 pip intervals from the vital average to 100 pip targets above.
Next targets above are located at 115.50, 116.27, 117.04, 117.81 or every 77 pips. Downside targets begin at 110.90, 110.13, 109.36, 108.60 or every 77 pips.
Downside targets assume an average break then trade between 2 most vital averages.
DXY trades 57 pips per day. DXY at 57 pips per day has been a constant within DXY's history since at least 2016. The Fed may raise or lower interest rates to any desired level and DXY will remain constant at 57 pips per day. At 57 pips per day is enough to hold Commodities and SPX from trading to massively exorbitant levels.
The range reported to SPX performs exactly as DXY dictates to points per day. Gold best days trade 20 and 30 points and 50 to 80 point weeks while WTI and Brent trades its best weeks at 6 and 8 point ranges and 2 to 4 point days.
Not constant for Fed interest rate changes are every currency, stock market index and associated financial instrument on the planet as all must massively adjust pips per day and weekly ranges.
GBP/USD at 56 pips per day is the best currency to hold constant to DXY, followed by EUR/USD at 49 while AUD/USD at 32 and NZD/USD at 28 suffer the effects to allowable pip movements.
The overall constant to currencies and markets is an award winning simple math and Statistics book never written.
Overall markets are dependent on DXY for every move.
The Week
USD/CAD and USD/CHF begin the week overbought while USD/JPY trades in ranges as DXY from 144.36 to 147.10.
Currency markets problem this week is lack of uniformity among anchor and cross pairs.
AUD/USD and NZD/USD trade deeply oversold to fairly neutral EUR/USD and GBP/USD.
EUR/CAD trades deeply overbought to neutral GBP/CAD and oversold AUD/CAD and NZD/CAD.
EUR/JPY trades deep overbought to massively oversold NZD/JPY, Neutral CAD/JPY, and Neutral AUD/JPY. Nothing special exists to GBP/JPY however watch 160.63 break lower to take down all JPY cross pairs.
AUD/CHF, CAD/CHF and NZD/CHF trade oversold to neutral EUR/CHF and GBP/CHF.
Overbought EUR/AUD to neutral GBP/AUD.
GBP/NZD and EUR/NZD aligned as both overbought.
As GBP/USD and GBP cross pairs begin the week at neutral, EUR/USD and EUR cross pairs must lead the way to all categories of cross pairs.
EUR/USD
EUR/USD last week achieved 0.9782 target. This week;s trade runs as: Long 0.9749 and 0.9744 to target 0.9979. Then short 0.9979 to target 0.9886. Higher for EUR/USD must break 1.0057
Trade Rankings
EUR/USD, AUD/USD, EUR/AUD, EUR/CAD, EUR/NZD, USD/CAD, NZD/USD, EUR/JPY, AUD/JPY, NZD/JPY, AUD/CHF, NZD/CHF, CAD/CHF, USD/JPY, CAD/JPY.
Least favored JPY cross pair is CAD/JPY then AUD/JPY. GBP/USD shorts are favored as well as GBP cross pairs however with deep caution.
SPX weekly trade
Long above 3661.targets 3759.79 and bottomside target 3562. 90.
Trading currencies and other financial instruments carries a degree of loss and possible loss of entire investments. Please managed your own risks, stop loss, and margins requirements.
Feed news
Join Telegram
---
Recommended Content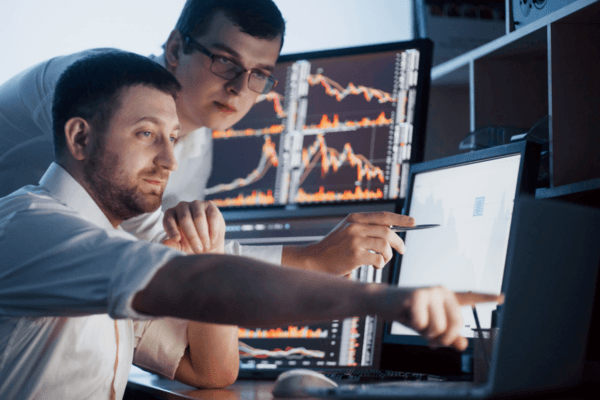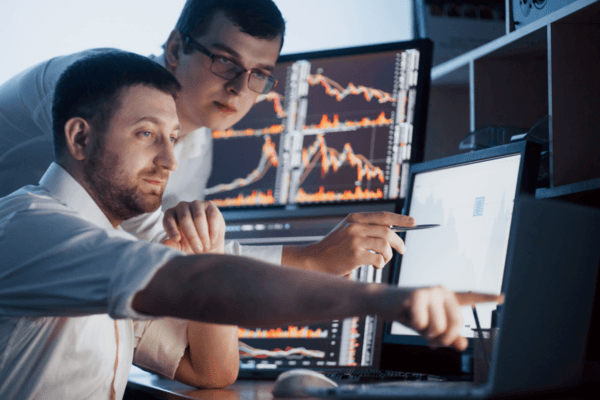 FTX exchange, founded by Samuel Bankman-Fried (SBF), has consistently made headlines over the past month for its liquidity crisis and triggering a collapse in the crypto ecosystem.
Read more

AMC stock is up 3.4% in Friday's premarket just a day after authorities halted trading due to unusual volatility. Thursday saw options volume three times higher than the 20-day average.
Read more
---