Financial astrology: Trump/Xi trade success & great black Friday sales, what is the market worth?
1. NOVEMBER MARKETS
2. UP STARS/DOWN STARS
3. GOLDEN OPPORTUNITIES
4. QUOTES
5. ON THE WEB
1. THE 64K QUESTION: WHITHER STOCK MARKETS NEXT: How High is Up? How Low is Down?
SPX 3150 or Higher? SPX 3030 or Lower?
Unless you closely track the horoscopes of President Trump, Chairman Xi AND Fed Chairman Powell, the correct answer is unknown.
If good news next week - Trump/Xi trade success & great black Friday sales, what is the market worth? SP 3125, 3150 or Higher?
Will markets be higher Year end? I don't know
Will they be higher in March? I don't believe so.
OUR VIEWS
Despite recent market action, I rather exit or be hedged short than long markets.
Unless/until there is REAL US/China Trade deal progress, markets will continue be TRADING MARKETS.
Markets currently have had an upside bias, but valuations are increasing unappealing for more than a few stocks.
If/When Xi/Trump French kiss, markets could rally more, but if so, we plan to sell more! If they spit, after we will buy for a XMAS rally.
BEING NAKED LONG OR SHORT IS RISKY: OUR SHORTS ARE HEDGED; OUR CASH POSITIONS ARE HIGH & RISING!
Proper Valuations:
US$ 97.750 - 98.50
OIL 53-58
CNY ~ 7
SILVER 16-18
IMHO "Improper" Valuations
DJIA > 27500
SP > 3068
NASDAQ > 8444
US 10 Year Bond < 1.90
TIPS > 115
COPPER < 3.20
BITCOIN >1200
GOLD > 1415
BP < 130
FIRST EPISODE OF YOU BETCHA YOUR LIFE (SAVINGS):
Sell SP 2954, Sell 2945 KACHING: Both Covered 2840!
SECOND EPISODE OF YOU BETCHA YOUR LIFE (SAVINGS):
Sell SP 2888, Sell 2880 KACHING: 2812 & 2750 Buy Gold 1286, 1280 KACHING 1400, 1410
THIRD EPISODE OF YOU BETCHA YOUR LIFE (SAVINGS)
Sell SP 2954, Sell 2964, & 3000; KACHING Closed 2940 & 2925 & 2925 Buy Copper 270, 266 & 260
H2 2019 POSITIONAL TRADING:
Copper 274, 266 & [292 Copper open from H1 2019]
Buy SPX 2860, 2900; SOLD 3030 & 3058 SHORT SPX 3057 & 3088 & TBD
HYDE PARK SOAPBOX: China Is Out of Economic Ammo Against the U.S.

KEY DATES: November 18, 25, 27 December 3, 9, 11/12
DJIA: 27800 SUPPORT?
SPX: R1 3115 R2 3125 R3 3150 R4 3200
NASDAQ: 8500 PIVOT
GOLD: 1450 PIVOT S1 1450 S2 1425 S3 1415 R1 1480 R2 1500 R3 1525
SILVER: 16.80 PIVOT
OIL: 56 PIVOT 54 SUPPORT 58 OR 60 RESISTANCE?
COPPER: STEADY ACCUMULATE: 2020 à 3.50+
US 10 year WATCH
BITCOIN: S1 7500 S2 6000 S3 5000 S4 4000
2018 CLOSE: DJIA 23327 SPX 2506 & NASDAQ 6635
2017 CLOSE: DJIA 24719 SPX 2673 & NASDA 6903
2016 CLOSE: DJIA 19762 SPX 2238 & NASDAQ 5383
AFUND Fair Value: GOLD $1415
Reduce risk and Focus on Capital Preservation: THINK TRADITIONAL SWISS AND PRESERVE CAPITAL: HEDGE AND PROTECT AGAINST DOWNSIDE RISK.

2. Where are the best opportunities in clean-energy investing?
AFUND SHORT WATCH:
Netflix (NFLX) $325-350, Tesla (TSLA) $330-355, Bitcoin (BTC), Beyond Meat (BYND)
With the exception of special situations, we would rather exit markets or at least continue to rotate stock sectors into value.
Favorite 2020 Sectors: Mining, Selective Health Care (lower cost/better outcome) & Entertainment.
Stock selection remains important. We recommend buying stocks sporting strong cash flows, sound balance sheets and growing dividends.
Actively managed portfolios should continue to outperform index funds in current bifurcated markets and into 2020.

BUSINESS & BANQUETS:
At last week's Astrologers Fund Natural Resource & Entertainment luncheon, we featured four companies:
Two very early stage aggressive speculations Mistango River Resources (MIS: CN) & WONDERFILM (OTC: WDRFF) and
Two more conservative investments: MAG SILVER (MAG: NYSE) & PRETIVM (PVG: NYSE)
3. Beat-inflation-buying-gold
HW: We don't fully agree. Buying gold ahead of imminent inflation is a very good hedge IMHO
HW: One reason is that it is OVER VALUED and some buyers such as yours truly don't play MOMO but cosmic value.
Copper remains the most undervalued commodity we track. It is a pawn of the US/China trade spat.
The CNY is slightly above 7. Currently below 7.02 is positive while above 7.08, it would again be negative for Copper & other markets.
While Silver $20 and higher is possible in future, we do not see it short term. We do want to see still lower prices, so we can again be on the long side. Ditto with Gold.
However we note gold is generally under favorable astrological influences this year and next.
Gold bugs are happy now that more generalist investors are beginning to join the party: However, we still see it as too expensive just now.
We believe gold valuations will largely sport at or above Fair Value into the Year of the Earth Rat (2020).
Just as it was undervalued for a long time, it CAN and is likely to be overvalued for a LONG time. While fundamentally gold is currently overvalued, in much of the Fall, the astro is positive for gold.
We advise precious metal investors to pay attention to stock selection and only selectively add FALL 2019.
Gold remains cheap geopolitical crisis insurance.
For investors who cannot or will not buy the $US currency as well as investors who wish to safely and cheaply hedge their US$ exposure, ONLY GOLD IS AS GOOD AS GOLD!
Gold FV $1415 = Commodity FV: 1358 + Currency FV: 1388 + Inflation Metal FV: 1374 + Crisis FV: 1532.
INVESTORS: We plan to stay LONG into 2020 (recommending a precious metal sector buy/hold rating and occasional hedging, selling or profit taking).
However as traders we may periodically short gold above $1500. For silver our current selling numbers remain $18.20 - $20.
UPDATE: We are looking to reBUY Gold < 1415-1425 & Silver < 16-16.25.
4. QUOTES
We quickly went from the consensus thinking we were on the cusp of recession and investors being very, very cautious, buying up the quintessential safe havens, to a much more risk-on, bullish economic view. In the short term, that's gone a bit too far and sets us up for at least a pause, and my guess is in 2020 sentiment will start to become more fragile and volatile.
Douglas Cohen, portfolio manager, Athena Capital Advisors.
HW: A good guess methinks.
Between now and the end of the year, I'm assuming there will be a Santa Claus rally.
Tim Ghriskey, chief investment strategist, Inverness Counsel in New York
HW: Hopefully after a small corrective action first to make it more sustainable intermediate term.
We've been back and forth a few times, so I still think it's an unlikely scenario. Remember, we're headed into a holiday season and going into an election year.
J.J. Kinahan, chief market strategist, TD Ameritrade
HW: Unlikely but still a disturbing possibility.
5. This alternative to stocks and bonds is gaining a following among wealthy investors
S&P 500 Melt-Up to 3,400 Is Likely But Unsustainable.
Hong Kong democracy act, Chinese interference biggest concern for investors.
The Astrologers Fund (AFUND) is not a registered broker dealer, CTA or a registered investment advisor. Past performance does not ensure future results, and there is no assurance that any of the Astrologers Fund's recommendations achieve their investment objectives. The Astrologers Fund Inc. makes no claims concerning the validity of the information provided herein, and will not be held liable for any use thereof. If you are dissatisfied with the information found on this website, your sole and exclusive remedy is to discontinue use of the information. No information or opinion expressed here is a solicitation to buy or sell securities, bonds, futures or options. Opinions expressed are not recommendations for any particular investor to purchase or sell any particular security or financial instrument, or that any security or financial instrument is suitable for any particular investor. Each investor should determine whether a particular security or financial instrument is suitable based on the investor's individual investment objectives, other security holdings, financial situation and needs, and tax status. Past performance is not indicative of future results. Contact The Astrologers Fund, Inc. 310 Lexington Avenue Suite #3G, New York, N.Y. 10016 Email [email protected] 212 949 7275 [email protected]
Analysis feed
---
Latest Forex Analysis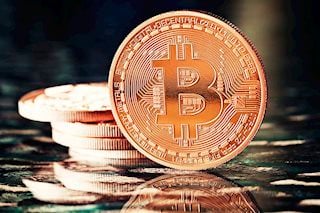 Bitcoin was trading inside an ascending triangle pattern between September 3 and September 15, which is created when the price establishes higher lows and a horizontal trendline around the swing highs.
Read more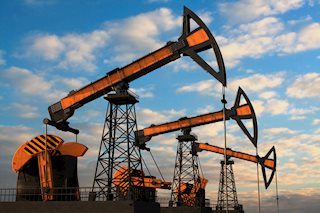 Crude oil prices closed the previous week sharply higher but erased a large portion of those gains on Monday. As of writing, the barrel of West Texas Intermediate was down 4.2%, the biggest daily percentage decline in nearly two weeks, at $39.15.
Oil News
---