Financial Astrology For The Sucessful Investor And Trader
APRIL MARKETS
UP STARS/DOWN STARS
GOLDEN OPPORTUNITIES
QUOTES
ON THE WEB
LETTERS
1. ARE WE THERE YET? Probability of Short/Intermediate Term Market Top [-3-10/12%+] by/before
April 22: 45%
April 24: 55%
April 30: 69%
May 3: 82%
May 9: 88%+
May 22: 88%+
ARE YOU PREPARED FOR MAY MARKETS?
Take an early and long Summer Vacation and don't worry as markets will most likely recover later in the year.
Or perhaps markets may just turn down just 3-5% BUT it may be the beginning of a real correction [10-12% or more] ….
WHY MAY? In addition to astro indicators, 5 potential EARTHLY reasons:
1. Disappointing corporate earnings & forecasts
2. FOMC Meeting April 30-May 1 unsettling markets
3. A classic "Sell in May and Go Away" (unlike last year)
4. Assorted geopolitical swan events e.g. China, [UK, Turkey, etc.]
BIGGEST REASON GIVEN MARKETS ARE AT NEAR RECORD LEVELS, WE DON'T SEE ANY GOOD EARTHLY ( OR HEAVENLY) REASON FOR MARKETS TO MOVE MUCH HIGHER AT THIS POINT IN TIME!
BOTTOM LINE:
Over the next 1-3 weeks, we advise protect profits by placing trailing profit stops, raising cash, writing calls, buying puts etc. or
sweat out late Spring but relax later year end!
Proper Valuations:
DJIA > 25500+
SP > 2800
IMHO "Improper" Valuations
US 10 Year Bond <2.70
TIPS > 112 OB
OIL > 60
COPPER < 3.20
BITCOIN > 5000
GOLD < 1370
SILVER < 18
TRADING NOTES
Coming Soon we plan to START to short aggressively!
First tentative Market Short 1/3 circa April 22/23 or the week after and/or ~ SP 2950+
New TRADING HEDGES:
Sell Oil 62.62 Buy Gold 1297
Sell Oil 64.50 Buy Copper 2.92
Sell Oil 62.66 OCO 64.88 Buy Gold at X
HYDE PARK SOAPBOX: Market signals so far in 2019 back adage 'sell in May and go away'
MARKERS DJIA SPX NASDAQ SILVER GOLD COPPER BONDS OIL BITCOIN
| 2018CLOSE | 23327 | 2506 | 6635 | 15.64 | 1281 | 2.63 | 2.65 | 45.41 | 3768 |
| --- | --- | --- | --- | --- | --- | --- | --- | --- | --- |
| 4/18/2019 | 26567 | 2905 | 7998 | 14.96 | 1277 | 2.94 | 2.56 | 64 | 5310 |
| PIVOTS | 26273 | 2880 | 8000 | 15 | 1275 | 2.83 | 2.55 | 65 | 5400 |
| SUPPORT | 25887 | 2800 | 7166 | 14.58 | 1258 | 2.82 | 2.50 | 55 | 3332 |
KEY DATES: April 24/25, May 1/2
DJIA: 25887 SUPPORT 26951 RESISTANCE
SPX: 2880 PIVOT
NASDAQ: 8000 PIVOT
GOLD: S1 1273 S2 1255
SILVER: 15 PIVOT
OIL: S1 60 S2 58 S3 52 65 RESISTANCE
COPPER: STEADY ACCUMULATE: H1 2019 à3.50+
US 10 year WATCH <> 2.55
BITCOIN: 5400 RESISTANCE ?
The Market Marker remains some cautious concern.
2018 CLOSE: DJIA 23327 SPX 2506 & NASDAQ 6635
2017 CLOSE: DJIA 24719 SPX 2673 & NASDAQ 6903
2016 CLOSE: DJIA 19762 SPX 2238 & NASDAQ 5383
AFUND Fair Value: GOLD $1369
THINK TRADITIONAL SWISS AND PRESERVE CAPITAL: HEDGE AND PROTECT AGAINST DOWNSIDE RISK.
2.BUSINESS & BANQUETS
FUTURE LEADERS IN THE BIOTECH INDUSTRY:
Pear Therapeutics, RedHill Biopharma and Cinuvel Pharmaceuticals
At OGIS (Oil & Gas Investment Symposia):
We were surprised that many presenters were "gloomy" at $60+ oil. Their reasoning was it could easily drop back to $40 (Not my View). However why they didn't simply lock in the prices by writing Calls at $60+ was even more surprising. While contrarians would be buyers, I am in no rush until Oil stocks until Oil retesting intermediate term $52-55 Floor) or partially hedged by Oil Shorts.
BOTTOM LINE
Lots of good companies to watch and BE PREPARED TO BUY LATE MAY/JUNE ON!
3.WORLD SILVER SURVEY 2019
Low-Volatility-Is-Not-Sustainable-And-Should-Support-Higher-Gold-Prices-Bloomberg-Intelligence
"Gold demand from traders slowing again even ETF's losing ground for now, as US and China report good numbers and this is a short week with Friday holiday for many-until later when politics heat up in the US for next election, until Brexit news re-appears in headlines and until unforeseen surprise reappears it looks like gold may remain in the trading range of 1275-1325."
A.George Gero, Managing Director, RBC Wealth Management
HW: It will be interesting to see if $1275 holds or whether there is a one time drop to test $1250-60 support.
We continue to recommend Maximum Allocation or fresh precious and base metal investments for the intermediate and long term, given that the precious metal sector and copper are obviously very undervalued!
Happily, there will be less competition from MMJ & Bitcoin "investors" as time goes on.
With seasonal weakness upon us and with unfavorable astro still in force, we advise patient precious metal investors to pay attention to stock selection and be prepared to buy upon SERIOUS WEEKNESS (TEST OF 1255-58?) OR TIMEWISE JUNE/SUMMER 2019.
Gold remains cheap geopolitical crisis insurance.
For investors who cannot or will not buy the $US currency as well as investors who wish to safely and cheaply hedge their US$ exposure, ONLY GOLD IS AS GOOD AS GOLD!
Gold FV $1370 = Commodity FV: 1332 + Currency FV: 1380 + Inflation Metal FV:1368 + Crisis FV: 1400.
Gold/Silver ratio à 78 Silver FV $18.
INVESTORS: We plan to stay LONG into H2 2019 (recommending a precious metal sector hold rating and only occasional hedging, selling or profit taking).
We remain disinclined to short or sell until gold is overvalued e.g. $1400-1450. For silver our first selling numbers remain $20+.
4 "Once the hype of U.S.-China trade deal [is over with], gold will start to rise."
Chintan Karnani, chief market analyst, Insignia Consultants
HW: if not sooner.
"It's been a bit of a rocking-chair market, in that we've been doing a lot but haven't been going anywhere."
Matthew Bartolini, head of SPDR Americas research at State Street Global Advisors
HW: Good image.
5 Next time a hot new product comes out, buy stock instead
BlackRock's Fink says the stock market is at 'risk of a melt-up, not a meltdown'
6. READER: Sell Oil 62.66 OCO 64.88 Buy Gold at X
Buy Gold at X? Any clues as to what X equals in this equation!?
HW: It is a market buy AS A HEDGE WHEN OIL IS NEXT 62.66 OR 64.88.
However, as a positional trade, we wait either for a test of 1258-55 (which may NOT happen if 1278-82 holds) or May/June Timewise.
READER: Would like to know the status of metal Gold for next 2/3 months as planet Jupiter has just turned Retrograde on 10th April onwards till early August this year. Jupiter governs Gold.
HW: As traders we would be selling Resistance until May/June.
FYI IMHO Jupiter rules "wealth" not necessarily "gold" per se, which traditionally was ruled by the Sun!
READER: How much lower do you think gold will go?
HW: are in range of 1275 to 1325 but we are not bullish as traders until May June
Certainly we can see 1250-1260 (but not definitely).
The Astrologers Fund (AFUND) is not a registered broker dealer, CTA or a registered investment advisor. Past performance does not ensure future results, and there is no assurance that any of the Astrologers Fund's recommendations achieve their investment objectives. The Astrologers Fund Inc. makes no claims concerning the validity of the information provided herein, and will not be held liable for any use thereof. If you are dissatisfied with the information found on this website, your sole and exclusive remedy is to discontinue use of the information. No information or opinion expressed here is a solicitation to buy or sell securities, bonds, futures or options. Opinions expressed are not recommendations for any particular investor to purchase or sell any particular security or financial instrument, or that any security or financial instrument is suitable for any particular investor. Each investor should determine whether a particular security or financial instrument is suitable based on the investor's individual investment objectives, other security holdings, financial situation and needs, and tax status. Past performance is not indicative of future results. Contact The Astrologers Fund, Inc. 310 Lexington Avenue Suite #3G, New York, N.Y. 10016 Email [email protected] 212 949 7275 [email protected]
Analysis feed
---
Latest Forex Analysis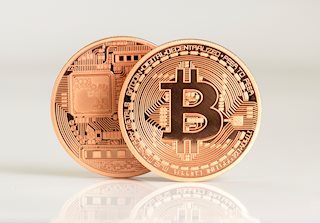 Bitcoin risks dominance after the strong rise of Ethereum. Technical indicators show some significant discrepancies keeping the stress on the board. Sentiment levels are improving and bordering on optimism.
Read more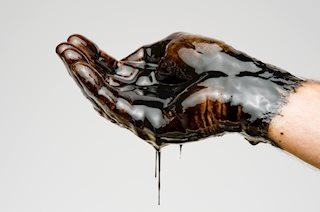 WTI has been through a rollercoaster this week. The liquid gold has been in a downtrend leading into the OPEC+ JMMC meeting and then reversed the whole move. At the meeting the group agreed to extend the compensation period for overproduction till the end of December.
Oil News
---