EUR/USD: Calm trading day as markets are on Holidays mode
The pair has been trading in a very narrow range at the 1,04 level as markets continue to be in a holiday mood with today's Black Friday following yesterday's Thanksgiving Day in the United States.
The lack of significant macroeconomic news greatly limited the range of trading and prevented the pair from taking any direction.
As we mentioned in yesterday's article we expected a mild correction for the European currency which temporarily brought it below the level of 1,04 but this correction did not continue.
The latest Minutes from the US federal central bank showed that the intention of the fed's officials is to slowdown the interest rates increase in the next meetings, something that currently works negatively for the US currency having limited the US government debt yields.
While on the part of the European Central Bank continue to maintain a more aggressive rhetoric about the Central Bank's intentions in the next meetings.
At the moment these two are the main justification for the latest upward movement of the European currency and its maintenance at the levels of 1,04 , and the question is whether without some new data the European currency will find the way for move even higher.
Due to the absence of major news the pair to continue moving in a narrow trading range is most likely for the rest of the day.
In such an environment we continue for the second day to maintain a waiting attitude as beyond a scalping strategy it is difficult to detect any specific direction.
𝘛𝘩𝘦 𝘤𝘰𝘯𝘵𝘦𝘯𝘵 𝘱𝘳𝘰𝘷𝘪𝘥𝘦𝘥 𝘪𝘯 𝘵𝘩𝘪𝘴 𝘮𝘢𝘵𝘦𝘳𝘪𝘢𝘭 𝘢𝘯𝘥/𝘰𝘳 𝘢𝘯𝘺 𝘰𝘵𝘩𝘦𝘳 𝘮𝘢𝘵𝘦𝘳𝘪𝘢𝘭 𝘵𝘩𝘢𝘵 𝘵𝘩𝘪𝘴 𝘤𝘰𝘯𝘵𝘦𝘯𝘵 𝘪𝘴 𝘳𝘦𝘧𝘦𝘳𝘳𝘦𝘥 𝘵𝘰, 𝘸𝘩𝘦𝘵𝘩𝘦𝘳 𝘪𝘵 𝘤𝘰𝘮𝘦𝘴 𝘧𝘳𝘰𝘮 𝘢 𝘵𝘩𝘪𝘳𝘥 𝘱𝘢𝘳𝘵𝘺 𝘰𝘳 𝘯𝘰𝘵, 𝘪𝘴 𝘧𝘰𝘳 𝘪𝘯𝘧𝘰𝘳𝘮𝘢𝘵𝘪𝘰𝘯 𝘱𝘶𝘳𝘱𝘰𝘴𝘦𝘴 𝘰𝘯𝘭𝘺 𝘢𝘯𝘥 𝘴𝘩𝘢𝘭𝘭 𝘯𝘰𝘵 𝘣𝘦 𝘤𝘰𝘯𝘴𝘪𝘥𝘦𝘳𝘦𝘥 𝘢𝘴 𝘢 𝘳𝘦𝘤𝘰𝘮𝘮𝘦𝘯𝘥𝘢𝘵𝘪𝘰𝘯 𝘢𝘯𝘥/𝘰𝘳 𝘪𝘯𝘷𝘦𝘴𝘵𝘮𝘦𝘯𝘵 𝘢𝘥𝘷𝘪𝘤𝘦 𝘢𝘯𝘥/𝘰𝘳 𝘪𝘯𝘷𝘦𝘴𝘵𝘮𝘦𝘯𝘵 𝘳𝘦𝘴𝘦𝘢𝘳𝘤𝘩 𝘢𝘯𝘥/𝘰𝘳 𝘴𝘶𝘨𝘨𝘦𝘴𝘵𝘪𝘰𝘯𝘴 𝘧𝘰𝘳 𝘱𝘦𝘳𝘧𝘰𝘳𝘮𝘪𝘯𝘨 𝘢𝘯𝘺 𝘢𝘤𝘵𝘪𝘰𝘯𝘴 𝘸𝘪𝘵𝘩 𝘧𝘪𝘯𝘢𝘯𝘤𝘪𝘢𝘭 𝘱𝘳𝘰𝘥𝘶𝘤𝘵𝘴 𝘰𝘳 𝘪𝘯𝘴𝘵𝘳𝘶𝘮𝘦𝘯𝘵𝘴; 𝘰𝘳 𝘵𝘰 𝘱𝘢𝘳𝘵𝘪𝘤𝘪𝘱𝘢𝘵𝘦 𝘪𝘯 𝘢𝘯𝘺 𝘱𝘢𝘳𝘵𝘪𝘤𝘶𝘭𝘢𝘳 𝘵𝘳𝘢𝘥𝘪𝘯𝘨 𝘴𝘵𝘳𝘢𝘵𝘦𝘨𝘺. 𝘗𝘢𝘴𝘵 𝘱𝘦𝘳𝘧𝘰𝘳𝘮𝘢𝘯𝘤𝘦 𝘥𝘰𝘦𝘴 𝘯𝘰𝘵 𝘤𝘰𝘯𝘴𝘵𝘪𝘵𝘶𝘵𝘦 𝘢 𝘳𝘦𝘭𝘪𝘢𝘣𝘭𝘦 𝘪𝘯𝘥𝘪𝘤𝘢𝘵𝘰𝘳 𝘰𝘧 𝘧𝘶𝘵𝘶𝘳𝘦 𝘳𝘦𝘴𝘶𝘭𝘵𝘴.
Feed news
Join Telegram
---
Recommended Content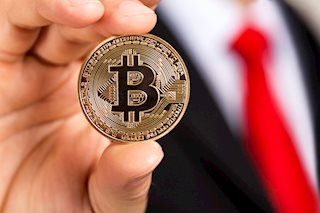 Bitcoin price is in a good place to trigger another bear market rally from a high-time frame perspective. This development, combined with the optimistic outlook seen in on-chain metrics, further strengthens the possibility of a happy ending to 2022.
Read more

Since the Fed's last raise November 3, Fed Funds rate opens and closes at 3.83. The Fed Funds rate once traded freely on its own with highs and lows as any financial instrument. In 2000, Central banks implemented meetings every 6 weeks.
Read more
---