Equities trade mixed amid HK holiday
Asia Market Update: Equities trade mixed amid HK holiday; SGD rose on MAS surprise; AU jobs mixed; CN PPI continues to accelerate; Fed's Bowman spoke; Corporate earnings in focus (Fast Retailing, TSMC).
General trend
- Nikkei has extended rise; Fast Retailing gains ahead of earnings report.
- S&P ASX 200 has also continued to rise during the session [Resources index rises]; Rio Tinto is due to issue Q3 production update on Fri (Oct 15th).
- Shanghai ended morning trading slightly higher.
- USD index trades flat after prior drop.
- TRY declines on Turkish Central Bank news.
- Companies due to report during the NY morning include Bank of America, Citi, Commercial Metals, Dominos Pizza, Morgan Stanley, Progressive Corp, UnitedHealth, US Bancorp, Walgreens, Wells Fargo.
- China's Commerce Ministry (MOFCOM) sometimes holds weekly news conferences on Thurs.
- China PBOC generally conducts MLF operations around the 15th of the month (Fri).
Headlines/Economic data
Australia/New Zealand
- ASX 200 opened +0.7%.
- (AU) AUSTRALIA SEPT EMPLOYMENT CHANGE: -138.0K V -110.0KE; UNEMPLOYMENT RATE: 4.6% V 4.8%E.
- WHC.AU Reports Q1 Managed ROM Coal production 5.2Kt v 4.5K y/y.
- (AU) Reserve Bank of Australia (RBA) Deputy Gov Debelle: Not any obvious change to investor appetite for Australia bonds or equities, but there is significant climate driven divestment risks - "Climate Risks and the Australian Financial System".
- S32.AU To acquire 45% interest in Sierra Gorda Copper, the upfront cash consideration is $1.55B; additionally agreed to provide a contingent price-linked consideration of up to $500M to Sumitomo.
- (AU) AUSTRALIA OCT CONSUMER INFLATION EXPECTATION: 3.6% V 4.4% PRIOR.
- (NZ) Reserve Bank of New Zealand (RBNZ) Bascand: Robust balance sheets yield a faster more robust recovery than expected.
Japan
- Nikkei 225 opened +0.4%.
- (JP) Japan LDP Lawmaker Yamamoto [played key role in crafting Abenomics]: Govt must compile stimulus package of at least ¥32-33T ($282-290B); BOJ should aggressively buy JGBS to help fund fiscal spending.
- (JP) Japan said to give ¥3.8B to 3 companies (FujiFilm, Shionogi and Astrazeneca) to develop coronavirus treatments, funds mainly to be used to cover clinical trial costs - Japan press.
- (JP) Bank of Japan (BOJ) Official Noguchi: Expects clearer economic recovery starting from end of 2021, see no change in underlying price trend.
- (JP) Japan confirms has dissolved Parliament in preparation for Oct 31st election.
- Japan MoF sells ¥2.5T v ¥2.5T indicated in 0.005% 5-year JGBs; Avg Yield: -0.790% v -0.1030% prior, bid-to-cover 3.86x v 4.42x prior.
Korea
- Kospi opened +0.8%.
- (KR) South Korea Fin Min: Recent FX declines in KRW were fast, Finance Ministry is closely monitoring movements.
- (KR) South Korea Sept Import Price Index M/M: 2.4% v 1.3% prior; Y/Y: 26.8% v 22.4% prior; Export Price Index M/M: 1.0% v 1.3% prior; Y/Y: 20.2% v 18.9% prior (exports rise for the 10th consecutive month).
China/Hong Kong
- Hang Seng closed for holiday; Shanghai Composite opened -0.2%.
- (CN) CHINA SEPT CPI M/M: 1.2% V 0.3%E; Y/Y: 0.7% V 0.8%E; PPI Y/Y: 10.7% v 10.5%e (highest since 1995).
- (CN) China PBOC Gov Yi Gang: Inflation is moderate overall, reiterates prudent monetary policy will be flexible, targeted, reasonable and appropriate.
- (CN) China PBOC sets Yuan reference rate: 6.4414 v 6.4612 prior.
- (CN) China PBOC Open Market Operation (OMO): Injects CNY10B in 7-day reverse repos v CNY10B prior; Net drain CNY90B v Net drain CNY90B prior.
- (CN) China President Xi calls on officials to address aging population and step up fiscal support – Xinhua.
- (CN) China Daily: Tire makers in China said to be increasing prices due to increased costs and power cuts, some cos. may increase prices by up to 5%.
Other
- (SG) SINGAPORE MONETARY AUTHORITY (MAS) BI-ANNUAL MONETARY POLICY STATEMENT: WILL RAISE SLIGHTLY THE SLOPE OF THE S$NEER CURRENCY BAND (Not Expected).
- (SG) SINGAPORE Q3 ADVANCE GDP Q/Q: 0.8% V 1.1%E; Y/Y: 6.5% V 6.6%E.
- (TW) Taiwan Central Bank Deputy Gov Chen Nan-kuang: Central bank should not easily describe current price rising as transitory while the pandemic is causing global structural changes.
- (TW) Taiwan Defense Min: Taiwan has many foreign military exchanges; Will not strike first to cause war.
North America
- (US) Fed's Bowman (voter): Comfortable with starting bond tapering this year, preferably in Nov.
- (US) Weekly API Crude Oil Inventories: +5.2M v +1.0M prior.
- (G7) Finance Leaders make statement on Central Bank Digital Currency (CBDC) and digital payments: Innovation in digital money and payments can bring significant benefits but raises regulatory issues.
- (US) US Officials said to be hopeful on reaching agreement with EU Regarding steel tariffs by end of Oct.
Europe
- (EU) EU Commission presents counter-proposal on Northern Ireland Protocol; EU proposes to cut Northern Ireland customs checks and paperwork; Will not renegotiate EU court oversight.
- (EU) European Union proposes tax breaks for member states help protect their most vulnerable companies and citizens from the unprecedented surge in energy prices – press.
Levels as of 01:15ET
- Hang Seng closed for holiday; Shanghai Composite +0.0%; Kospi +1.1%; Nikkei225 +1.3%; ASX 200 +0.8%.
- Equity Futures: S&P500 +0.3%; Nasdaq100 +0.4%, Dax +0.2%; FTSE100 +0.4%.
- EUR 1.1601-1.1589; JPY 113.58-113.21; AUD 0.7394-0.7372; NZD 0.6983-0.6956.
- Commodity Futures: Gold -0.2% at $1,791/oz; Crude Oil +0.7% at $81.00/brl; Copper +1.7% at $4.57/lb.
All information provided by Trade The News (a product of Trade The News, Inc. "referred to as TTN hereafter") is for informational purposes only. Information provided is not meant as investment advice nor is it a recommendation to Buy or Sell securities. Although information is taken from sources deemed reliable, no guarantees or assurances can be made to the accuracy of any information provided. 1. Information can be inaccurate and/or incomplete 2. Information can be mistakenly re-released or be delayed, 3. Information may be incorrect, misread, misinterpreted or misunderstood 4. Human error is a business risk you are willing to assume 5. Technology can crash or be interrupted without notice 6. Trading decisions are the responsibility of traders, not those providing additional information. Trade The News is not liable (financial and/or non-financial) for any losses that may arise from any information provided by TTN. Trading securities involves a high degree of risk, and financial losses can and do occur on a regular basis and are part of the risk of trading and investing.
Feed news
---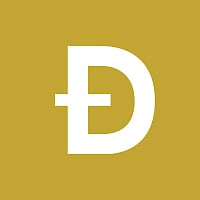 Dogecoin price could see some incoming speculative money from profit-taking in Shiba Inu A bullish close above the Cloud on the daily chart indicates future upswing likely. The outperformance of Shiba Inu is likely as Dogecoin lags the majority of the market.
Read more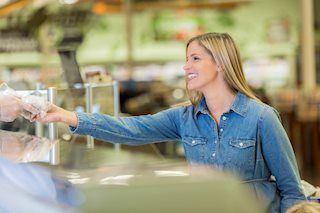 Confidence expected to slip to 108.3 from 109.3 in September. Michigan Consumer Sentiment eroded slightly in October. Sentiment seems divorced from labor market and Retail Sales. Federal Reserve taper will not hinge on a happy US consumer.
Read more
---