With the first Fed hike behind us, what's next for emerging markets currencies?
After more than two year's anxious wait, the Fed delivered its first rate hike on Wednesday. Unlike the negative market reaction to the taper tantrum in 2013, the response on Wednesday was much more muted, with many emerging market currencies actually strengthening against the US dollar. The big uncertainties are whether the Fed move means that emerging market currencies are finally out of the woods and whether we could see a stronger path in the new year. Our immediate answer is maybe but go very selectively and be prepared for significant bumps along the way.
There is no doubt that the first Fed hike has removed some of the uncertainty, which has left policymakers and investors in emerging markets struggling. We need to keep in mind a point that Janet Yellen reminded us of at her press conference on Wednesday, i.e. that emerging markets usually benefit from strong US growth, which is the background for the higher interest in the US. Another point to keep in mind, which we have highlighted over the past couple of months, is that, unlike in other Fed tightening cycles, this time many emerging markets have more flexible exchange rate systems. This mean their exchange rates have taken the brunt of the adjustment over the past two years, helping to close large external imbalances and eventually overcome the shock faster than holding onto an overvalued peg. However, an issue that we need to keep in mind is the large dollar debt accumulated mainly by emerging market corporates. These have much higher debt service costs, which deters investment and is a drag on growth in some of the most exposed countries.
Looking ahead, we think the Fed rate issue may move down the pecking order in investors' minds over the next couple of months. Instead, we think investor focus will increasingly turn to the impact of sharply lower commodity prices and the fall in the Chinese currency. We expect both of these to have a significant impact on emerging market countries; for oil prices, we expect the shock to strengthen further oil-importing emerging market countries' external balances and their growth prospects, while we expect the opposite to be true for oil exporting countries. The sharply weaker Chinese exchange rate (not our base-case scenario) could send shockwaves through emerging markets as we saw in August.
We cannot exclude Fed anxiety coming back to haunt emerging markets. In our view, the market is interpreting the Fed too softly. If the Fed moves more aggressively than expected by the market, we might well see further emerging market currency pressures. However, for many emerging markets a backlash of weaker currencies would be higher debt service costs, which would hurt.
Hence, our best recommendation for 2016 at this stage is to treat emerging markets highly selectively. We recommend looking for energy-importing emerging markets with large export shares to the US and which have seen a large FX adjustment, such as Asian, some Latin American and Eastern European countries. India is certainly a country that meets the criteria but Mexico and Turkey also look promising. Although we believe commodity producing countries will be under a lot of pressure, we may see a turning point in some of the countries that have allowed large upfront exchange rate adjustments, such as Russia.
This publication has been prepared by Danske Bank for information purposes only. It is not an offer or solicitation of any offer to purchase or sell any financial instrument. Whilst reasonable care has been taken to ensure that its contents are not untrue or misleading, no representation is made as to its accuracy or completeness and no liability is accepted for any loss arising from reliance on it. Danske Bank, its affiliates or staff, may perform services for, solicit business from, hold long or short positions in, or otherwise be interested in the investments (including derivatives), of any issuer mentioned herein. Danske Bank's research analysts are not permitted to invest in securities under coverage in their research sector.
This publication is not intended for private customers in the UK or any person in the US. Danske Bank A/S is regulated by the FSA for the conduct of designated investment business in the UK and is a member of the London Stock Exchange.
Copyright () Danske Bank A/S. All rights reserved. This publication is protected by copyright and may not be reproduced in whole or in part without permission.
Feed news
---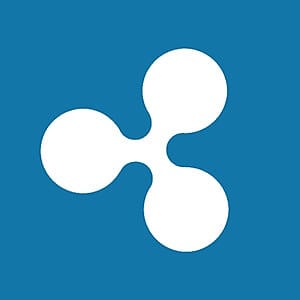 XRP price remains locked in a range between the psychologically important $1.00 and the neckline of a multi-year inverse head-and-shoulders pattern at $0.76. However, a lack of technical clues leaves frothy forecasts on the sideline until directional confirmation can be gleaned from the charts.
Read more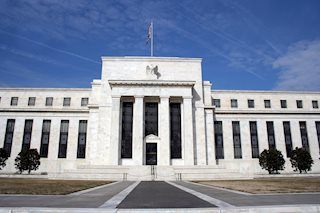 The Fed surprised markets with an abrupt hawkish shift that has triggered substantial volatility in currency markets. Valeria Bednarik and Yohay Elam explain the surprise, discuss technical level, the next moves in FX and beyond.
Read more
---