Intraday Outlooks For EUR/USD, USD/JPY, GBP/USD, EUR/CHF - SEB
The following are the intraday outlooks for EUR/USD, USD/JPY, GBP/USD and EUR/CHF as provided by the technical strategy team at SEB Group.
EUR/USD: Triangle case running out time? Eight out of the past nine trading days the market has been pushing prices below 1.3360 but not on one single occasion been able to end the day below 1.3360. There's apparently a significant bid in the area counteracting the bearish triangle that we have been creating during last week. The triangle is more or less complete so if a downside break (a minimum move to 1.3332 (ideally 1.3250)) doesn't take place within shortly the risk will swing to the topside (breaking 1.3416).

USD/JPY: Downside risk mounting. After Friday's price action creating a second consecutive spinning top (and this time also close to being a key day reversal) downside pressure should be mounting. An hourly bear flag has been created since the Friday low and breaking below 102.20 (the b-wave of the hourly bear flag) should set another downside move in motion.

GBP/USD: Approaching the mid body point. The upward reaction following the falling benchmark candle last week is now approaching the primary goal for the correction, the mid body point at 1.6750. If following the textbook a new round of weakness should then follow primary targeting the 233d ma band. So strategy for today should be to try to sell into strength with a tight stop.
EUR/CHF: Targeting 1.2073 next. A 21day 2std dev band is clearly negatively sloped but also currently indicates a short-term stretch below 1.2080. But a short-term "Equality point" at 1.2073 is anyway the next target below. Plentiful resistance is located in the 1.2106\20 zone – could be tested, but likely to attract responsive selling. Current intraday stretches are located at 1.2082 & 1.2119.
'This content has been provided under specific arrangement with eFXnews'.
eFXnews is a financial news and information service. Articles and other information distributed in this service and published on this site are provided in general terms and do not take account of or address any individual user's position. To the extent that some of these articles include suggestions as to various possible investment strategies which users might consider, they do so in only general terms without reference to the personal factors which should determine any user's investment decisions to buy or sell a specific security or currency.
The service and the content of this site are provided and distributed on the basis of "AS IS" without warranties of any kind either, express or implied, including without limitations, warranties of title or implied warranties of merchantability or fitness for a particular purpose. eFXnews and its employees, officers, directors, agents, and licensors do not also warrant the accuracy, completeness or timeliness of the information in any of the articles and other information distributed in this service and included on this site, and eFXnews hereby disclaims any such express or implied warranties; and, you hereby acknowledge that use of the service and the content of this site is at you sole risk.
In no event shall eFXnews and its employees, officers, directors, agents, and licensors will be liable to you or any third party or anyone else for any decision made or action taken by you in your reliance on any strategy and/or advice included in any article and other information distributed in this service and published in this site.
Feed news
---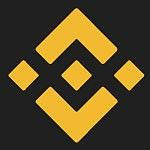 Binance Coin price must reclaim $414 as support in order for the bulls to target higher levels. BNB may be confronted with a stiff hurdle at the 50% retracement level at $504. However, if Binance Coin fails to slice above $414, the exchange token may drop lower toward the 200 three-day SMA.
Read more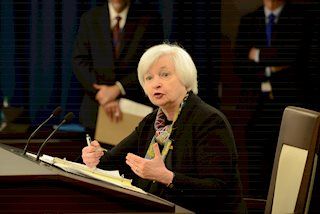 The Federal Reserve kept its rate policy on schedule, indicating in its statement and Chair Jerome Powell's press conference that it will raise the fed funds rate at the March meeting for the first time in three years.
Read more
---