Economic impact of Hurricanes Harvey & Irma
Gross losses could reach $ 111 bn for Texas and $52bn for Florida

However, the net economic impact will be modest after reconstruction is completed

Overdevelopment and fast population growth in low - lying coastal areas increase disaster potential

The biggest challenge for Hous ton is to maintain its long - term attractiveness
Economic effects Gross losses from natural disasters can be divided in lost value of capital stock and loss of short - term investment flows. Net losses take into account the gains from reconstruction activit y. In terms of value - added, the destruction of capital stock - housing, commercial property, infrastructure and inventories - by itself does not reduce the level of current production or income. However, it does reduce wealth, the value of services of capita l stock and tax revenues – mainly property taxes. This in turn causes a reduction in income, consumption, trade and investment, which reduces the level of economic activity, particularly over the short term. Meanwhile, the immediate reduction in short - term investment flows reduces the level of economic activity through lower hours worked, income, sales, output, tax revenues and trade. Moreover, since the direct effects also have second round effects across different sectors, the total negative impact is aug mented.
The negative impact tends to be large at first, but as conditions normalize, economic activity is positively affected as long as insurance and assistance funds are made available. In any case, the affected regions will face the challenge of maintaining its economic attractiveness over the longer - run, as devastating weather events may force people to move out and deter both future investment and migration, thereby reducing economic potential. For example, after Hurricane Katrina in 2005, New Orleans' nonfarm payroll declined almost 200 thousand and after 12 years, payroll is still 7% lower than before the storm.
Private insurance, FEMA, and other federal and state relief programs help rebuild , repair, renew and restor e damaged capital stock. Therefore, the net economic cost will end up being significantly lower after reconstruction activity compensates lost value - added. Not surprisingly, most studies that focus on the net economic effects of natural disasters – excluding the lost value of capi tal stock – tend to arrive at relatively low figures, once both negative and positive effects are accounted for. These results are consistent with our analysis on the effects of large storms on economic activity at the state and national level, which indic ate that the negative effects of the storms subside and reverse within 12 to 18 months.
However, full replacement of capital assets may never happen and the recovery may take place over a longer period of time than initially expected. In fact, a large sha re of lost property, particularly for households and small businesses will not be covered by insurance policies. That is why federal and state aid becomes so relevant, particularly in cases of severe flooding. In the aftermath of natural disasters, the gov ernment plays a crucial role not only to maintain social stability but also to cover most of the uninsured losses and support a sustainable recovery. This explains why , on September 8, the White House and Congress assigned $15.25bn in supplemental appropri ations for disaster relief for the Department of Homeland Security, the Department of Housing and Urban Development, and the Small Business Administration. However, w hile positive for reconstruction, this type of response could also encourage moral hazard and adver se selection.
Harvey
After barreling into the state of Texas, as one of the largest and most damaging Hurricanes in U.S history, Hurricane Harvey devastate d the Corpus Christi - Houston - Galveston area with catastrophic destruction, human losses, and unprecedented flooding. At landfall, winds were in excess of 130mph, which placed it as a major Category 4 Hurricane, tying for the 18th strongest hurricane on landfall in the U.S. since 1851 and ninth strongest in Texas. However, Harvey will likely be re membered for being the wettest tropical cyclone in the U.S. history, dropping 34 trillion gallons of water across East Texas and western Louisiana and almost 5 2 inches of rain in isolated areas. The flood was so large that GPS data indicates that the Earth 's crust was pushed down by two centimeters.
As the region begins to pick up the pieces in the weeks, months and years to come, there is a growing concern about the impact that Hurricane Harvey will have on the regional and national economy. Storms of this magnitude can devastate local economies, resulting in significant economic and physical damages. This was the case of Hurricane Katrina (2005) and Superstorm Sandy (2012), which resulted in property losses of around $160bn and $70bn, respectively.
According to our estimates, Harvey's economic cost could reach $11 1 bn. Furthermore, our analysis suggests that in 2017 and 2018, Texas real GDP growth will be around 2 .7% instead of 4.3%, and 4.1% instead of 3.8%, respectively.
Irma
After causing major destructi on in the Caribbean, Hurricane Irma made landfall in the lower Florida Keys as a Category 4 storm with 130mph winds . The storm made a second landfall a few hours later near Marco Island , south of Naples on the Florida's west coast. Irma slowly made its way north bringing storm surges, heavy rain and flooding; s ome of the largest urban areas including Miami, Tampa and Jacksonville were affected . M ore than half of its residents were left without power , and despite intense efforts, as of September 17, 8% of cu stomers still remained without electricity . According to our estimates, Irma's economic cost to Florida will reach $ 52 bn . As a result, we have revised Florida's real GDP growth forecast to 2.5% in 2017 and 3.4% in 2018, from our previous forecast of 3.6% a nd 3.3%, respectively.
This document was prepared by Banco Bilbao Vizcaya Argentaria's (BBVA) Research Department on behalf of itself and its affiliated companies (each a BBVA Group Company) for distribution in the United States and the rest of the world and is provided for information purposes only. The information, opinions, estimates and forecasts contained herein refer to that specific date and are subject to changes without notice due to market fluctuations. The information, opinions, estimates and forecasts contained in this document have been gathered or obtained from public sources believed to be correct by the Company concerning their accuracy, completeness, and/or correctness. This document is not an offer to sell or a solicitation to acquire or dispose of an interest in securities.
Analysis feed
---
Latest Forex Analysis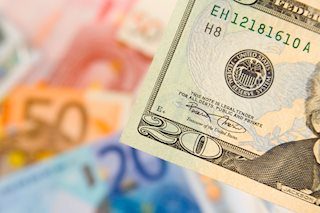 EUR/USD is trading below 1.11 after US Non-Farm Payrolls beat expectations with 266K and mixed wage growth. Earlier, weak German data weighed on the euro. Updates on trade are awaited.
EUR/USD News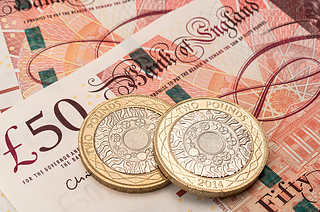 GBP/USD is trading below 1.3150 but off the post-NFP lows. The US gained more jobs than expected. The Conservatives remain in the lead ahead of the debate between PM Johnson and Labour leader Corbyn.
GBP/USD News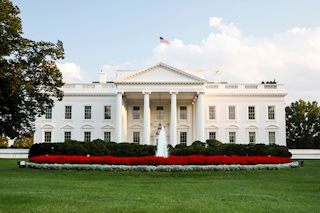 Recent US economic indicators have been downbeat, but they include silver linings and are backed by robust consumption. Valeria Bednarik, Joseph Trevisani, and Yohay Elam...
Read more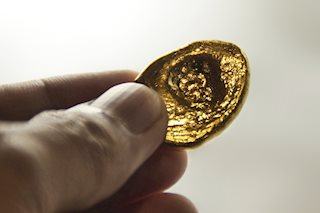 Gold faded an intraday bullish spike to the $1480 area and tumbled to fresh multi-day lows, around the $1465 region in reaction to upbeat US monthly jobs report.
Gold News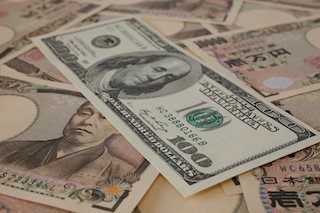 Japanese data missed the market's expectations, triggering fresh concerns about the economy. Focus on US employment figures, market players anticipate dismal numbers. USD/JPY is technically bearish could break below the 108.00 level.
USD/JPY News
---