'The stock market is not the economy' - Raymond A. Merriman
RAYMOND MERRIMAN
PROFILE
• Current Job: President at The Merriman Market Analyst
• Career: Holds a CTA (Commodities Trading Advisor) title. Editor of the MMA Cycles Report, a monthly market advisory newsletter. Has been in the markets since 1978.


View profile at FXStreet

Working from the premise that all human activity works in conjunction with certain immutable laws of time and space, The Merriman Market Analyst utilizes advanced research techniques to uncover patterns and trends that you can use to understand the present; and, from this method of understanding, gain valuable insight into the future.

This interview is centered on the MMA's annual Forecasts Book, written by
Raymond A. Merriman
since 1976, one of the most unique, affordable, and accurate glimpses into the near future. Utilizing the study of cycles and geocosmic factors, this annual Forecasts book outlines forthcoming trends pertaining to political, economic, and financial markets throughout the world.
Where are we coming from in terms of geocosmic activity?
The period of 2008-2015 – the "Seven Years of Tribulation," as often referred to in recent Forecast books was the most incredible planetary pattern of our lifetime. Those 7 years were also labeled the "Cardinal Climax". This cosmic pattern happens only rarely, the last time being 1928-1934, covering the worst part of the Great Depression.
A frightening period we had to endure.
Indeed, for both individuals and world leaders, which in turn led to the experimentation of such unorthodox banking policies known as QE and ZIRP in an effort to avoid a total breakdown of the financial system.
Did it work?
It worked, somewhat. The bleeding eventually stopped in late 2011, but the so-called "economic recovery" these experimental policies were designed to achieve has not succeeded by any historical measure. These policies did save the banks. However, they also led to a number of unintended consequences to society.
Not everyone survived the Cardinal Climax equally well?
No, some far better than others. Stock markets go up when governments go on spending sprees. Taxes and banking fees go up, but wages in the private sector jobs do not increase. Furthermore, savers do not receive additional income that historically would be used towards consumer spending and to create a more sustained economic growth. This too has contributed to an anemic post-recession recovery, even with record high stock markets. The stock market is not the economy.
So, who has benefited from asset inflation and the record high stock and bond markets?
Those who have substantial stock and bond holdings, those at the top of the income and net worth ladders. Everybody else has fallen further and further behind. And that, is the major reason for the current income inequality situation in most industrialized nations of the world that have undertaken QE and ZIRP programs since 2008. The banks have been saved. The economy has stabilized, albeit much weaker than normal following a recession. But the common man? Not so much.
According to your studies, what is the most important long-term geocosmic signature in effect in 2016?
As we enter 2016, both of these conditions exist: Saturn squares Neptune and Jupiter squares Saturn. They form a wide mutable T-square formation to one another, with Saturn right in between the Jupiter/Neptune opposition. A T-square is one of the most challenging configurations in astrology.

In this case, an opposition with Jupiter and Neptune, can lead to "irrational exuberance" or "hysteria." It is not an aspect suggesting good judgment or clear judgment, but rather one of exaggeration, over-estimation, naiveté, and/or misplaced trust.
As for Saturn square to both Jupiter and Neptune, it reflects "irrational fear," even paranoia, leading to both witch-hunts and/or denial of responsibility. No one is accountable. No one accepts responsibility when things go wrong – and they will – but someone will have to pay -a scapegoat.
What forecasting possibilities come up with based on these alignments?
There are many possibilities as to how the waning square between Saturn and Neptune will manifest. When applied to financial markets, it can lead to such activities as thievery, bribery, embezzlement, hoaxes, and manipulation in order to make a financial fortune dishonestly. There have been several cases leading to charges of insider trading lately, but this may begin a new round of actual market manipulation by large firms, and even governments.

It is likely to be a very judgmental time, but the judgments are not always based on accurate information. It is a time when emotions run high and suspicions dictate behavior, rather than rational thought and verifiable evidence. This can escalate into the realm of collective hysteria, which can generate witch-hunts, pogroms, false accusations, and rumors that destroy the reputations and even the lives of innocent people perceived to be threats by the rumormongers.
What correspondences do these signatures have with the stock markets?
These long-term planetary signatures have a historical correspondence more to crests than troughs, although our theory is that they only need to correlate with reversals to a 4-year or greater cycle crest or trough. Still, it is interesting to note how many of these instances corresponded to crests. Their orb of influence overlaps July 2016 through June 2017. Our bias is that this time band will correspond to a 9-year or greater cycle crest. However, we note that it also falls in the time band for both a 6.5- and 9-year cycle trough as well, as measured from the previous low in March 2009.
Could a long-term cycle trough and crest both happen then?
Yes, it is possible. In fact, the all-time high in the USA and many other world stock indices of April-June 2015 falls into an allowable 9 -month orb for a stock market crest related to Saturn and Neptune (November 2015-September 2016, +/- 9 months, and this also correpsknds to the time band for 6.5-yer cycle trough. The July 2016-June 2017 period corresponds more to the US Dollar and foreign currency long-term cycle.
You mention before "misplaced trust", how can that be manifested?
Saturn in Sagittarius refers to contracts or treaties between nations. In square to Neptune, the terms of these treaties are vulnerable to violations. It is as if the rules (Saturn) are ignored, as if they do not exist (Neptune), or are openly dismissed because they are now inconvenient. One area that stands out as a possibility is the nuclear agreement between Iran and western nations. However, there are treaties between other nations that are vulnerable to being violated. This in turn leads to greater distrust.
Do planetary signatures only manifest in human behavior?
Not only. Saturn and Neptune together can represent a health crisis on a large scale, such as an epidemic that threatens the lives of many.
These geocosmic signatures could also coincide with acts of nature that are a threat to human lives. This is where the prospect of a serious and dangerous drought comes in, by the presence of Saturn (lack of, or losses) square Neptune (water and rains). In some parts of the world, there is too much rainfall, causing floods and subsequent losses of life and property. In other parts of the world, there is likely not enough rain, causing drought conditions and hence a shortage of food. The result would be rising food prices – inflation.
How does it affect the planning of central bank policies, especially regarding inflation targets?
If acts of nature, combined with human-caused actions, result in a scarcity of food, energy, and medical supplies, suddenly causing prices to soar, then the central banks may be unprepared for this.
History has shown to us that monetary policies can quickly spiral out of control...
Yes, this time central banks may react too slowly, for Saturn is slow to act, wanting to take time to verify the severity of a situation. And Neptune tends to withdraw in the face of a crisis. Failure to act in a timely manner can cause the situation to escalate out of control. This in turn can lead to panic or mass hysteria.

An examination of long-term interest rates in the USA will show a strong correlation between these instances of long-term lows and highs to the occurrence of the Saturn/Neptune waning square we are in now. For instance, during the last passage of this aspect (September 1979 – June 1980), the long-term rate on 30-year Treasuries peaked at slightly above 15%, its highest level in over 100 years.
But aren't we in the opposite situation now?
Yes. Both, inflation and interest rates are likely bottoming, which means that both will soon begin to rise. Both the Fed and the ECB have stated that they want inflation to rise, and hence their continued efforts at QE and/or ZIRP. I believe they will get the inflation they desire. They usually get what they want.
Positive attitude and conviction helped Peter Pan in believing he could fly...
But I also believe they will eventually get more inflation than they planned for. And they will once again fall behind the curve of acting in a timely manner to stop the train once it leaves the station. If inflation starts to grow above their preferred 2% level, there may no choice but to raise rates, even if it means risking a recession.
Are we not returning to a normal monetary central bank environment then?
This is not likely for the next 2-3 years. The unintended consequences of the policies executed during the Cardinal Climax between 2008 and 2015 will make it difficult for the Fed to regain control any time soon.
So you look back in history and see what events - what themes – occurred during the previous passages of the same planetary pair aspect. What else can be said about the Saturn/Neptune planetary cycle?
The last conjunction of Saturn and Neptune occurred in a three-passage series in 1989, the year the fall of Russian Communism and the breakup of the Soviet Union occurred. After years of economic and political decline since 1989, Russia is again back on the world stage (under Putin's leadership), once again asserting itself as a world super power and expanding its range of political influence in many of the same regions it controlled prior to 1989 – and more. Thus, it is easy to make the forecast that in 2016, Russia's expansion and status as a world super power will likely continue.
The Russia one sees today is not the Russia of 1989-1998. It will also not be the Russia that will be in force in 10 years. We may see a Russia that is stronger and more powerful as a world super power than ever before. It is possible that in the next ten years, Russia will become the world's dominant super power. Or (since geocosmic signatures refer more to reversals of trends), it could also mean that Russia implodes again, just like it did in 1989 when the last conjunction occurred. The next conjunction takes place in February 2026. Within a year of 2026, Russia either rises to the top of world power, or falls completely apart again.
You mention in your Forecast Book the possibilities of war are greater than usual, especially in the Middle East.
It is interesting that the six months prior to the USA election are highlighted as war-like. It is as if there is an intentional effort to create havoc in this part of the world before the new American leader is elected. But by whom? And for what reason? This is where Neptune comes in, for there may be a cover-up. There may be covert activity behind the scenes that wants a war, perhaps for economic or political reasons. Power, once tasted, is hard to let go. All of these matters – and others – may cause sharp price fluctuations in financial markets, particularly in Crude Oil.
Leading to the 2016 election, how do you see the US economy?
The general economy, the labor market, and the housing market, are likely to hold up. Could the economy peak out early, in 2016, and then slide into a recession that lasts through 2020, as it did in 1978 through 1982? It is possible. My view is that employment will continue strong throughout most of 2016. The economy will hold up. However, I think the economy could peak within 6 months of January 2017, and then start to experience the consequences of rising interest rates, inflation, national debt, and higher taxes.
To wrap up, where does the US dollar stays in the midst of these turbulences?
As it is explained in detail in the Forecast Book, the U.S. Dollar cycle offers one of the strongest arguments for a Republican victory in the run for President of the United States in 2016. On another level, given that the Saturn/Neptune waning square suggests the Fed will begin raising interest rates in 2016 -which will support a stronger Dollar- our bias it that the Dollar will exceed the 100.39 high of March 13. It can continue higher into the new upside price target zone between July 2016 and July 2017.
Note: All information on this page is subject to change. The use of this website constitutes acceptance of our user agreement. Please read our privacy policy and legal disclaimer. Opinions expressed at FXstreet.com are those of the individual authors and do not necessarily represent the opinion of FXstreet.com or its management. Risk Disclosure: Trading foreign exchange on margin carries a high level of risk, and may not be suitable for all investors. The high degree of leverage can work against you as well as for you. Before deciding to invest in foreign exchange you should carefully consider your investment objectives, level of experience, and risk appetite. The possibility exists that you could sustain a loss of some or all of your initial investment and therefore you should not invest money that you cannot afford to lose. You should be aware of all the risks associated with foreign exchange trading, and seek advice from an independent financial advisor if you have any doubts.
Feed news
Join Telegram
---
Recommended Content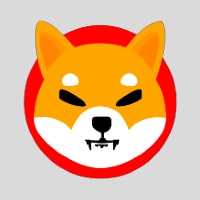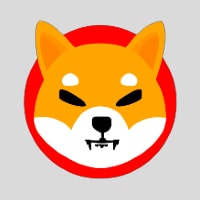 Shytoshi Kusama, the project lead for Shiba Inu, has dropped a teaser about Shiba Eternity games for the SHIB community. Proponents expect the launch of the collectible card game to be a bullish catalyst for Shiba Inu price.
Read more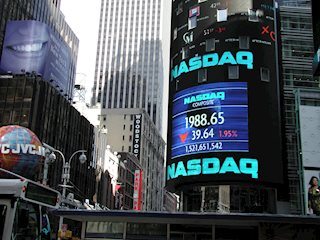 Equity markets remain at the precipice of a technical collapse, which we examine in the weekly long-term chart below. The overall picture remains one of nervousness ahead of the upcoming Q3 earnings season.
Read more
---