Asian indices trade mixed after signing of phase 1 trade deal (as expected), Shanghai lags in early trading
Asia Market Update: Asian indices trade mixed after signing of phase 1 trade deal (as expected), Shanghai lags in early trading; Some focus now shifts to uncertainty related to phase 2 trade talks, China GDP data due on Friday.
General Trend:
- Some press headlines continue to focus on what happens next now that the US/China phase 1 deal has been signed; Trump said all tariffs will come off when we finish the 'Phase 2' deal
- Trump and members of his administration said the Phase 2 deal talks will start shortly; China Global Times however noted the signing of a phase one trade deal may not lead to phase two talks any time
- Trump administration officials noted the phase 2 talks will focus on areas including technology transfers and Chinese subsidies
- Consumer and Financial firms are among the gainers in Australia, Resources index underperforms ahead of Rio Tinto's quarterly production update (expected on Jan 17th)
- Decliners in Shanghai include financials and telecom companies
- Beijing Shanghai High Speed Railway rises over 40% in Shanghai debut
- Hang Seng flat in early trading, property shares rise while tech names trade generally lower
- Nio Inc [NIO]: Guangzhou Auto noted talks with Nio on financing are in early stage
- Taiwan Semi declines ahead of expected quarterly results and guidance
- Yuan continues to be fixed stronger amid recent phase1 deal
- China PBOC continues to use reverse repos to inject liquidity ahead of Lunar New Year holiday
- China Commerce Ministry (MOFCOM) sometimes holds its weekly press conferences on Thursdays (comments generally seen during the early European morning)
- China Q4 GDP and Dec data due on Friday (Jan 17th); China Vice Premier Liu He said China 2019 GDP will be above 6.0% [vs 6.0-6.5% target], Jan data indicates better than expected outlook (Xinhua)
- Japan confirmed the spread of new coronavirus to Japan from China
- US companies expected to report earnings during Thursday NY morning include Bank of NY, Morgan Stanley, PPG and Charles Schwab
Headlines/Economic Data
Australia/New Zealand
- ASX 200 opened +0.1%
- (AU) AUSTRALIA NOV HOME LOANS M/M: 1.8% V 1.4%E; INVESTMENT LENDING: 2.2% V 1.0%E
- (NZ) New Zealand Dec Card Spending Retail M/M: -0.8% v +0.1%e; Card Spending Total M/M: -0.6% v +0.9% prior
- CTX.AU In confidentiality agreement with Couche-Tard; no certainty that the discussions between Caltex and ATD will result in ATD improving its indicative cash price or in ATD making a binding proposal – filing
- WHC.AU Reports Q2 managed ROM coal production: 3.1Mt v 7.4Mt y/y; managed ROM coal production: 4.42Mt v 3.62Mt y/y 4.5Mt v 5.4Mt y/y; Cuts FY20 production
- WPL.AU Reports Q4 production 25.7 MMBOE v 24.1 y/y; Rev $1.3B v $1.4B y/y
- (NZ) New Zealand Dec REINZ House Sales y/y: +12.3% v -1.9% prior
- (AU) Australia Dec RBA Govt FX Transactions (A$): -2.1B v -756M prior
Japan
- Nikkei 225 opened +0.2%
- (JP) JAPAN NOV CORE MACHINE ORDERS M/M: 18.0% V 2.9%E (1st increase in 5-months, largest rise on record); Y/Y: +5.3% V -5.3%E
- 6256.JP Toshiba Machine to sell 1.8M shares (16% stake) in NuFlare to Toshiba at ¥11,900/shr
- (JP) Japan confirms 1 patient in Japan tests positive for new pneumonia virus - Japanese press
- 6502.JP CEO: No additional funds for more share buybacks; have mostly addressed demand from foreign shareholders
Korea
- Kospi opened 0.0%
- (KR) North Korea Rodong Sinmun newspaper calls for increased efforts to achieve wealth and prosperity without outside help, "self-reliance" is the "best policy" to neutralize hostile forces' sanctions
- (KR) South Korea and US wrapped of defense sharing costs without reaching an agreement, talks to continue – Yonhap
- (KR) South Korea President Moon, Ruling Party approval rating 45.1% v 48.8% prior
China/Hong Kong
- Hang Seng opened +0.1%; Shanghai Composite opened +0.2%
- (CN) US and China successfully sign phase 1 trade deal
- (CN) China Finance Ministry (MOF) issues statement on Phase 1 trade deal: Publishes Chinese text of the agreement; China agrees to buy additional $32.0B in US agricultural products over 2 years (vs $40B speculated) (see headline at 21:35:26 for details)
- (CN) China Vice Premier Liu He: (chief negotiator on trade): US/China Phase 1 trade deal will benefit both nations and the world with peace, stability and prosperity - Chinese press
- (CN) China's Global Times tweets: "The signing of a phase one trade deal may not lead to phase two talks any time soon, while trade tensions, additional tariffs and US investment restrictions on China will become the 'new normal': source told GT"
- (CN) China Vice Premier Liu: will use results of 'Phase 1' deal to prove our negotiations are working to improve the economy
- 763.HK Entered into subscription agreement related to proposed issuance of 381.1M A-shares, the offering to price at CNY30.21/share; sees net proceeds of CNY11.5B
- (CN) China Vice Premier Liu He: China 2019 GDP will be above 6.0%; Jan data indicates better than expected outlook – Xinhua
- (CN) China PBoC Open Market Operation (OMO): Injects CNY300B via 14-day reverse repos v injects CNY100B in 14-day prior; Net injection CNY300B v injects CNY100B prior
- (CN) China PBOC sets Yuan Reference Rate: 6.8807 v 6.8845 prior (strongest fix since July 26, 2019)
- (CN) CHINA DEC NEW HOME PRICES M/M: 0.3% V 0.3% PRIOR; Y/Y: 6.6% V 7.1% PRIOR
- (CN) China PBOC: FX agreement in Phase 1 US/China deal is good for market stability
North America
- (US) TRADE REP LIGHTHIZER: IT'S NOT ADMINISTRATION INTENTION TO WAIT UNTIL AFTER NOV ELECTION FOR 'PHASE 2' AGREEMENT WITH CHINA
- (US) Treasury Sec Mnuchin: USMCA and China trade deal will add 50-70bps to US GDP; have data on china subsidies and that will be addressed in Phase 2 talks – Fox
- NKE Vaporfly shoe is reportedly set to be banned by World Athletics due to allegations that its unique design provides an unfair advantage to runners – press
- (US) US Vice President Pence: Already started discussions on a Phase 2 deal following signing of Phase 1 US/China trade accord
Europe
- (DE) Germany Chancellor Merkel: Brexit is a wake-up call for the EU - FT interview
- (UK) Dec RICS House Price Balance: -2% v -8%e; Agreed home sales positive for the first time since May
Levels as of 12:15ET
- Hang Seng 0.0%; Shanghai Composite -0.3%; Kospi +0.4%; Nikkei225 0.0%; ASX 200 +0.7%
- Equity Futures: S&P500 +0.1%; Nasdaq100 +0.2%, Dax +0.1%; FTSE100 +0.2%
- EUR 1.1159-1.1148; JPY 110.00-109.86; AUD 0.6919-0.6901; NZD 0.6637-0.6616
- Commodity Futures: Gold +0.1% at $1,555/oz; Crude Oil +0.7% at $58.23/brl; Copper -0.2% at $2.86/lb
All information provided by Trade The News (a product of Trade The News, Inc. "referred to as TTN hereafter") is for informational purposes only. Information provided is not meant as investment advice nor is it a recommendation to Buy or Sell securities. Although information is taken from sources deemed reliable, no guarantees or assurances can be made to the accuracy of any information provided. 1. Information can be inaccurate and/or incomplete 2. Information can be mistakenly re-released or be delayed, 3. Information may be incorrect, misread, misinterpreted or misunderstood 4. Human error is a business risk you are willing to assume 5. Technology can crash or be interrupted without notice 6. Trading decisions are the responsibility of traders, not those providing additional information. Trade The News is not liable (financial and/or non-financial) for any losses that may arise from any information provided by TTN. Trading securities involves a high degree of risk, and financial losses can and do occur on a regular basis and are part of the risk of trading and investing.
Analysis feed
---
Latest Forex Analysis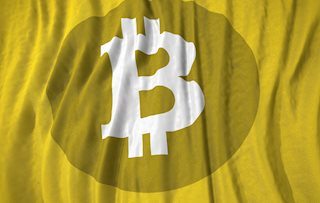 Gold retreated from the recent highs, but the sentiments are still bullish. Cryptocurrencies resumed the upside, some altcoins are demonstrating strong gains. ETH/BTC stopped the downside correction and settled at $0.03300.
Read more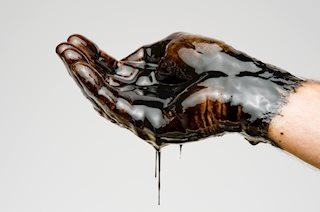 WTI (futures on Nymex) is on a steady decline so far this Friday, undermined by reduced demand for higher-yielding assets amid the renewed US-China tensions induced risk-aversion.
Oil News
---