Asian indices rise after Friday's gains in the US, CBS aired interview of Fed Chair
Asia Market Update: Asian indices rise after Friday's gains in the US, CBS aired interview of Fed Chair; US restrictions on Huawei weigh on certain chipmakers and Apple suppliers; Chinese yields rise as adviser plays down QE, NPC due to start on Friday.
General Trend:
- WTI Crude FUTs rise over 4%, June contract to expire on Tuesday (May 19th); Gold trades at highest level since 2012 after comments from Powell
- Gold miners are among the gainers in Australia, Financials decline; Ex-dividend weighs on shares of Macquarie Group
- Shanghai Property index rises over 1% as China released new home price data
- CanSino Biologics [6185.HK] rises over 14% in HK, received approval to conduct coronavirus vaccine trial in Canada
- Sector performance in Japan has been mixed; Iron & Steel and Electric Appliances firms decline, gainers include Securities and Real Estate companies.
- Jack Ma to resign from the board of Softbank Group [Reminder from March 24th: Softbank said to be planning to sell its $14.0B stake in Alibaba (Japanese press)]
- Softbank Group is expected to report final FY results after the Japan close
- Japan Post Bank drops over 13% amid concerns about recent earnings and guidance
- Press reports comment on the exposures of French and Japanese banks to structured products
- Bank of China said to reach settlements with clients related to losses on crude-oil linked investment product (HK Press)
- Japan confirmed economy entered recession in Q1, gov't expects the economy to decline significantly for some time.
- Singapore's April pharmaceutical exports up over 174% y/y, exports to the US +124% y/y
- RBA skipped offering to buy bonds for 5th consecutive session
- RBA to release May policy meeting minutes on Tuesday
Headlines/Economic Data
Australia/New Zealand
- ASX 200 opened +0.4%
- VAH.AU Bain Capital, BGH Capital, Indigo Partners and Cyrus Capital Partner move into second cound of bidding, final bids due by June 12th - AFR
- (NZ) New Zealand Apr Performance Services Index (PSI): 25.9 v 52.1 prior (record low)
- (AU) Reserve Bank of Australia (RBA) adds A$199M to banking system through repos vs A$475M prior
- (NZ) Reserve Bank of New Zealand (RBNZ) buys NZ$450M v NZ$450M prior in government bonds as part of QE (NZ$450M sought)
- (AU) Australia sells A$1.0B v A$1.0B indicated in 2.25% May 2028 bonds, avg yield 0.7711%, bid to cover 3.96x
- (AU) Reserve Bank of Australia (RBA) skips offering to buy bonds for 5th consecutive session
- (AU) China Commerce Min Zhog Shan: Have been in communication with Australia
Japan
- Nikkei 225 opened +0.3%
- 9984.JP Will buy up to 6.7% of shares spending ¥500B from May 18 until March 31st 2021; Jack Ma to resign from board, June 25th
- (JP) JAPAN Q1 PRELIM GDP Q/Q: -0.9% V -1.1%E (2nd consecutive contraction); GDP ANNUALIZED Q/Q: -3.4% V -4.5%E
- (JP) Japan Econ Min Nishimura: Economy likely to significantly decline for some time, April and May have been severe; looking into additional policy measures, calls for swift enactment of 2nd extra budget
- (JP) Japan Cabinet approval rating -8ppt to 33% - Asahi poll (falling to 2 year low)
-(JP) Japan MoF sells ¥1.9T v ¥1.9T indicated in 0.10% 5-yr JGB: avg yield: -0.122% v -0.095% prior, bid to cover: 4.49x v 4.98x prior
Korea
- Kospi opened +0.4%
- (KR) North Korea official paper, Rodong Sinmun, calls for strong conviction in building socialism in the face of challenges, there is no challenge that cannot be overcome if one has a strong belief in one's own power
- 003620.KR Auditor refuses to deliver an opinion on ability to run normally as a company; Process of delisting a company begins when an accounting firm delivers no opinion on the company's annual earnings results
- (KR) South Korea reports Jan-Apr Unemployment 2.08M (record high) - Yonhap
- 005930.KR Reports Q1 semiconductor production 277.4B units, +57.4% y/y - Yonhap citing report
- (KR) South Korea health authorities to suspend tight quarantine measures for coronavirus patients who re-tested for COVID-19 as they did not find any evidence that such patients pose the risk of infecting others
China/Hong Kong
- Hang Seng opened %; Shanghai Composite opened %
- (CN) China Apr Excavator Sales 45.4K v 49.4K prior, +59.9% y/y
- (CN) China PBOC Gov Yi Gang: Will implement "a more flexible and powerful" monetary policy to counter economic downturn pressure and mitigate the impact of the COVID-19 shocks, while maintaining financial stability - speaking at third plenary session of the 13th National People's Congress over the weekend
- (CN) China PBOC adviser Ma Jun: PBOC should avoid buying special treasury bonds as such a move could fuel inflation risks and asset bubbles and lead to depreciation of the yuan currency; PBOC could cut RRR or provide liquidity via some mechanism to support their purchase of new treasury bonds - China press
- (CN) China National Health Commission (NHC) official Liu Dengfeng confirmed that China had ordered labs to destroy coronavirus samples in early January for pandemic prevention and control, which also played an important role in preventing biosafety risks" but denies it was part of a cover up as US officials have suggested – press
- (CN) China Commerce Ministry (MOFCOM): China will take all necessary measures to safeguard Chinese firms rights and interests; firmly opposed to latest US rules against Huawei; Calls on US to immediately to stop its wrong action (update)
- (CN) On May 16th China Wuhan conducted 222.7K coronavirus tests v 113.6K prior
- (CN) China Fin Min Liu Kun: Govt will raise the fiscal deficit ratio, issue special treasury bonds to counter the COVID-19 pandemic's impact, increase local government special bonds and continually implement tax and fee cuts - speaking at third plenary session of the 13th National People's Congress over the weekend
- (CN) China Government Work Report draft stresses rolling out stronger macro policies to stabilize enterprises' development and ensure employment, and reforms should be relied on to stimulate market entities' vitality and foster new growth
- (CN) China National Health Commission Coronavirus Update for May 17th: 7 additional cases (4 imported) v 5 prior; Additional deaths: 0 v 1 prior; Additional Asymptomatic cases: 18 v 12 prior
- (CN) China PBOC sets Yuan reference rate: 7.1030 v 7.0936 prior
- (CN) China PBoC Open Market Operation (OMO): Skips Reserve Repo Operations for the 30th consecutive session; Net CNY0B v CNY0B prior
Other
- (SG) SINGAPORE APR NON-OIL DOMESTIC EXPORTS M/M: -5.8% V -19.8%E; Y/Y: +9.7% V -5.0%E
North America
- (US) President Trump: 2021 will be a great year from the economy's standpoint, the country is ready to start moving forward, US needs spots back to boost country's psyche; COVID destruction could have been stopped by China – NBC
- (US) Fed Chair Powell reiterated economy will recover, but the recovery may take a while; recovery could stretch through end of 2021 - CBS 60 Minutes
- (US) Fed Chair Powell : Reiterates US will not have negative interest rates, post coronavirus recovery could last through 2021; Projections of 20-25% unemployment peak sounds about right - 60 Minutes interview follow up
- GRUB Said to reject Uber equity takeover offer of 1.9 Uber shares for ever 1 Grubhub share, there is speculation that Uber could raise its offer to 1.925 shares - US financial press
Europe
- (UK) Bank of England (BOE) Haldane (Chief Economist): We are looking at negative interest rates and buying riskier assets- UK press
Levels as of 1:15ET
- Hang Seng +0.3%; Shanghai Composite +0.6%; Kospi +0.8%; Nikkei225 +0.5%; ASX 200 +1.3%
- Equity Futures: S&P500 +1.2%; Nasdaq100 +1.1%, Dax +1.5%; FTSE100 +1.3%
- EUR 1.0827-1.0806; JPY 107.28-107.08; AUD 0.6452-0.6412; NZD 0.5962-0.5926
- Commodity Futures: Gold +0.7% at $1,769/oz; Crude Oil +4.1% at $30.73/brl; Copper +1.2% at $2.36/lb
All information provided by Trade The News (a product of Trade The News, Inc. "referred to as TTN hereafter") is for informational purposes only. Information provided is not meant as investment advice nor is it a recommendation to Buy or Sell securities. Although information is taken from sources deemed reliable, no guarantees or assurances can be made to the accuracy of any information provided. 1. Information can be inaccurate and/or incomplete 2. Information can be mistakenly re-released or be delayed, 3. Information may be incorrect, misread, misinterpreted or misunderstood 4. Human error is a business risk you are willing to assume 5. Technology can crash or be interrupted without notice 6. Trading decisions are the responsibility of traders, not those providing additional information. Trade The News is not liable (financial and/or non-financial) for any losses that may arise from any information provided by TTN. Trading securities involves a high degree of risk, and financial losses can and do occur on a regular basis and are part of the risk of trading and investing.
Analysis feed
---
Latest Forex Analysis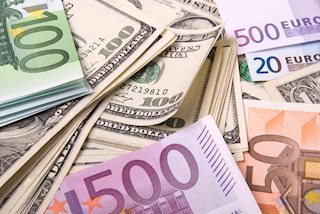 EUR/USD trades well above the 1.1100 threshold after the ISM Manufacturing PMI missed the market's expectations, printing at 43.1 in May. European figures improved from record lows, but contractions still worrisome in the region.
EUR/USD News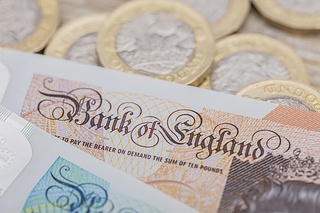 GBP/USD extends its advance as US data missed the market's expectations while UK manufacturing output improved in May as lockdown restrictions started to ease.
GBP/USD News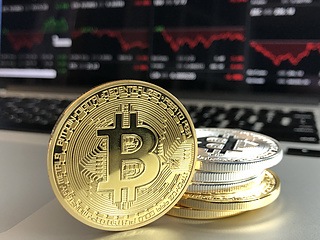 XRP remains on the sidelines, although it could join the bullish run. The crypto market is starting to remind us of times gone by, with dazzling rises across the crypto board that draw the public's attention.
Read more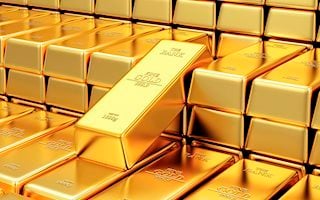 Gold extended its steady intraday pullback from over one-week tops and was last seen trading near the lower end of its daily trading range, around the $1730 region.
Gold News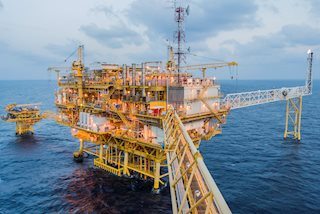 Crude oil is trading near session's lows as WTI is trading above the main SMAs on the four-hour chart. However, as the black gold remains fragile in a dominant downtrend, it remains to be seen if WTI can regain the 36.00 resistance.
Oil News
---