As Biden prepares to take office, what does a Democratic sweep mean for the dollar? [Video]
It's only been a couple of weeks since outgoing US President Trump signed a $900 billion stimulus bill into law, but investors already have their sights on another, even bigger fiscal package. The Democrats' double win in the Georgia runoffs has handed the party control over both houses of Congress, providing President-elect Joe Biden a strong mandate to deliver on his spending pledges. The unexpected victory has sent long-term Treasury yields soaring, as the additional stimulus is likely to significantly boost US growth and inflation over the next few years. But whether or not that would necessarily be good for the dollar may not be so straightforward, as the US currency attempts to stem its long downward march.
Mixed messages on the economy
The US economy has been sending out mixed signals lately. Retail spending and consumer confidence have been on the decline, but the most recent business surveys have been anything but worrying - the ISM manufacturing and non-manufacturing PMIs jumped higher in December. Housing data has also been robust, but the latest labour market figures point to a far less rosy picture in the real economy. Notably, nonfarm payrolls fell in December for the first time since April.
For the Fed, there can be no other way of interpreting that as a sign of a long bumpy road to a full recovery. And although its "steady as she goes" approach has somewhat contradicted Fed Chair Jerome Powell's repeated downbeat assessments of the economy, policymakers have nevertheless been successful in keeping borrowing costs low through a combination of asset purchases and dovish forward guidance.
Will the Democrats go on a spending spree?
The depressed yields, along with the unwinding of safe-haven plays, have been the dollar's death knell. But all that could be about to change as the 'blue sweep' of Congress is predicted to usher in a new era of big spending and higher taxes. Biden is expected to announce his stimulus plan on Thursday, with raising the direct payments to Americans from $600 to $2000 being one of his top priorities. The Democrats also want to extend unemployment benefits, provide more aid for local governments, and increase investment on infrastructure and clean energy.
The full package is said to be in the 'trillions', which can only imply higher budget deficits. Until recently, the prospect of excessive debt issuance had only marginally pushed long-dated Treasury yields higher. But inflation expectations have risen quite substantially since late March, so real yields have been under pressure and fallen below those of other countries like Japan and Australia.
US yields bolstered by blue sweep
However, the Democrats' win this month in Georgia for the two Senate seats is a game changer as it secures them a majority, albeit a slim one, making it easier to push through their legislative agenda. The expectation that the extra stimulus will inject fresh life into the American economy at a time when the outlook is already on the up as vaccines are rolled out across the country has lifted real yields by more than 15 basis points, giving the battered US dollar a much-needed reprieve. But can the reversal of trend in real yields translate to a sustained recovery in the greenback?
There's a possibility that dollar traders are using the political shift on Capitol Hill as an excuse for short covering as there's yet to be a sizeable drop in net short dollar positions. Another reason why talk of the dollar's bearish days being over may be premature is that the Fed has committed to keeping rates near zero at least until 2023, while maintaining asset purchases at $120 billion a month until there's been substantial progress in the economic recovery. Perhaps more significant has been the Fed's revamped price goal where policymakers will tolerate inflation rising and staying above 2% for a period of time.
That alone suggests there's likely to be a limit to how much real yields can rise, especially when considering that the risk of higher inflation in the United States is greater than in other countries like the Eurozone and Japan. Hence, the dollar slide may merely be taking a pause and could soon resume once the vaccine-driven risk rally takes off again.
Virus outlook still critical for the dollar
However, the risk rally was showing signs of fatigue even before the Georgia runoffs as much of the good news had already been priced in by the markets. So, heading into 2021, the focus was always going to turn to how individual countries fare in quickly immunizing their populations against Covid-19 and how soon they're able to remove virus restrictions thereafter.
Biden's determination to accelerate the vaccine rollouts and beef up federal relief aid could give America the edge versus other Western nations in fully recovering from the pandemic. That raises the prospect of the Federal Reserve tapering its bond purchases much sooner than what most investors are anticipating. Add to that the Fed's reluctance to keep a lid on long-term yields, expectations that US yields will continue to rise sharply may not be far-fetched after all.
Slim majority could frustrate Biden's plans
But even then, there are other things to consider. For one, it may be presumptuous to think that a Democratic-run Senate will sign a blank check for President Biden. The narrow majority means every vote counts and there are enough moderate Democratic Senators who could potentially block additional large spending bills.
The other question mark is how much tax increases the Democrats have earmarked. Markets may be underestimating the risk of massive tax hikes. Stocks in particular could be hit hard if Biden proposes a bigger-than-expected increase in the corporate tax. What will probably be more important to watch, though, is the net effect of the tax rises on the overall deficit, as the boost to yields would not be so great if a significant chunk of higher spending is financed by higher revenue.
A lot of unknowns
As Biden puts the finishing touches to picking his cabinet, there are still a lot of unknowns about the new administration's economic policies as well as about how productive the newly elected Congress will be and how well vaccinations will proceed. Thursday's unveiling of Biden's stimulus plan should go some way in lifting the fog over what's to come and what the next few years hold for the dollar.
Judging by the reaction in the bond markets to the Democrats' surprise triumph in the Senate runoffs, there is clearly a strong upside risk for the dollar should more stimulus be announced in the coming months. However, even with a congressional majority, it may not be plain sailing for the Biden administration and the first setback could be self-inflicted, as the Democrats' pursuit of impeaching Donald Trump could potentially clog up a lot of lawmakers' time if successful, possibly delaying any new virus relief bill.
Forex trading and trading in other leveraged products involves a significant level of risk and is not suitable for all investors.
Feed news
Join Telegram
---
Recommended Content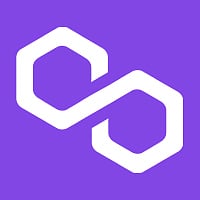 AAVE, MATIC and DYDX price rallied alongside large market capitalization cryptocurrencies Bitcoin and Ethereum in January. Experts at the crypto intelligence tracker Santiment believe the recent spike in activity by whales on these networks needs to be watched closely.
Read more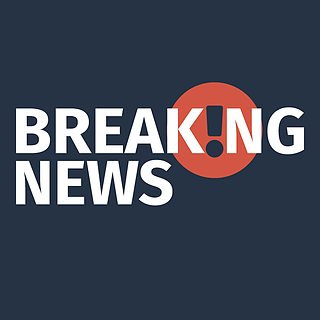 Inflation in the US, as measured by the Personal Consumption Expenditures (PCE) Price Index, declined to 5% on a yearly basis in December from 5.5% in November, the US Bureau of Economic Analysis reported on Friday.
Read more
---